Chloe x Halle: Which Bailey Sister Has the Higher Net Worth?
Though Chloe x Halle (Chloe and Halle Baliey) is known for being a duo, the music stars are starting to do individual projects on their own. With upcoming film projects and possibly new music on the horizon, which sister has made the greater amount of money in their careers so far?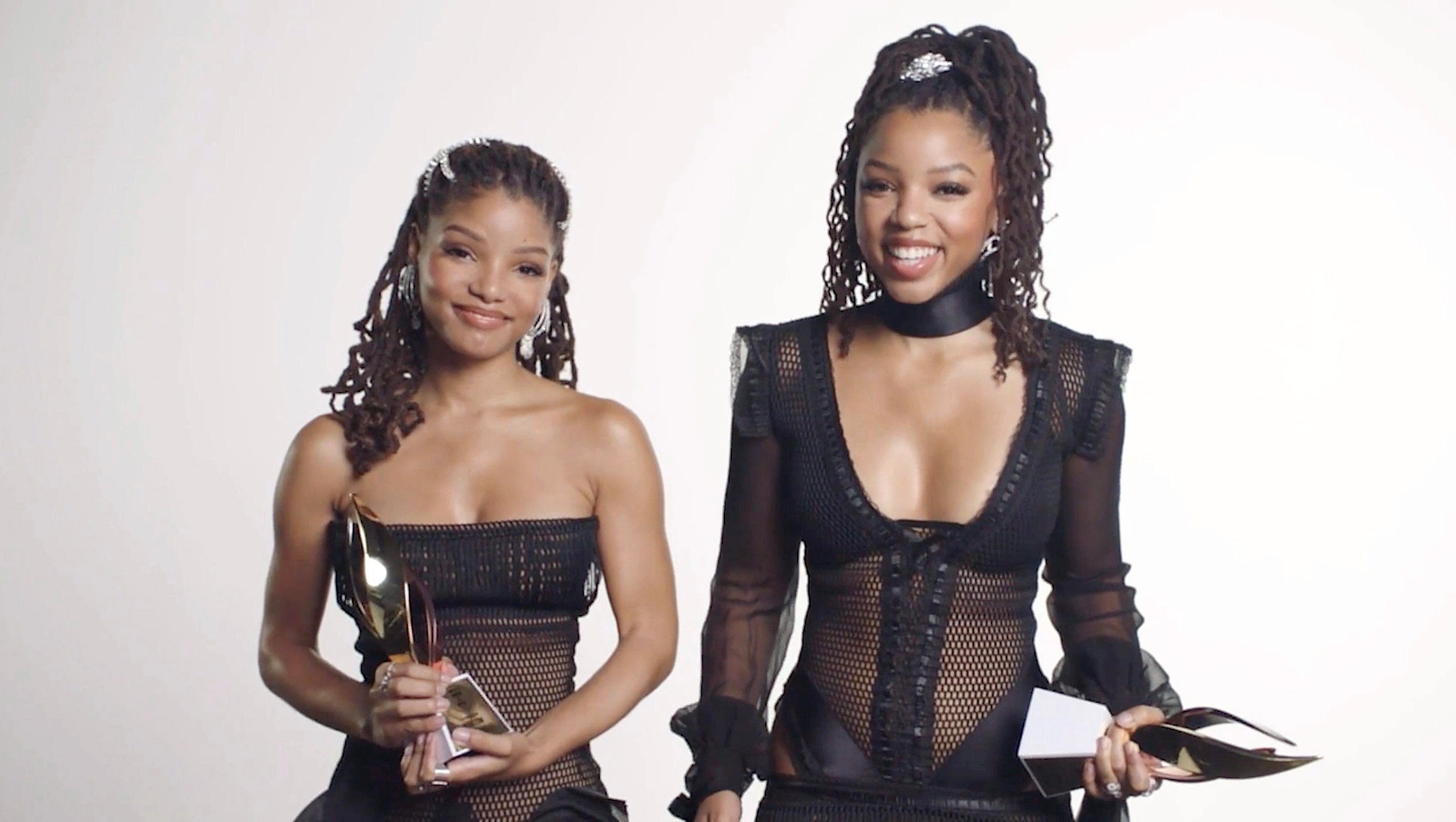 What are Chloe and Halle Bailey known for?
When they first moved from Atlanta to Los Angeles, Chloe x Halle began posting YouTube videos. They also won Disney's Next Big Thing competition in 2012. Around this time and before this, they appeared in small television and film roles, such as The Fighting Temptations starring Beyoncé and Cuba Gooding Jr. As fate would have it, after their YouTube blew up, Beyoncé went on to sign the sister duo to her Parkwood Entertainment banner via Columbia Records. Aside from signing the sisters, Beyoncé has also been a mentor and guiding figure to the young women.
"The first thing she told us was the 'no-scroll rule,'" Chloe in an interview with Vanity Fair. "Whether it's positive or negative comments, just don't scroll. That one negative thing could affect you. The second was to never dumb ourselves down for the world. Just let them catch up to us and our sound."
After putting out several critically-acclaimed projects, their most recent album, Ungodly Hour, was released last year. The album included the hit single, "Do It," which was their very first song to chart on the Billboard Hot 100.
RELATED: 'Black-Ish' Star Marsai Martin Is Now in the Guinness World Records for a Remarkable Accomplishment
Aside from music, the sisters have starred opposite Yara Shahidi in Freeform's black-ish spinoff, grown-ish, since the show's inception. Halle was cast in the role of Ariel in the upcoming live-action The Little Mermaid film at Disney. Jonah Hauer-King, Daveed Diggs, Jacob Tremblay, Awkwafina, Javier Bardem and Melissa McCarthy also star.
Chloe also has a film role of her own coming up, set to star in the film The Georgetown Project. The horror pic will also star Russell Crowe, Ryan Simpkins and Sam Worthington.
One sister has a net worth that is higher than the other
According to Celebrity Net Worth, Chloe has a slightly higher net worth than Halle. Chloe's net worth is estimated to be $2 million. On the other hand, Halle's net worth is estimated to be $1 million.
Since most of their projects, both on-screen and in the music industry, are together, it is unclear why Chloe's net worth is estimated to be more than Halle's. It could be due to endorsements, but considering prior to 2021 they shared one Instagram account, other reasons are likely.
RELATED: 'Grown-Ish' to Return to Thursday Nights With Saweetie and 'Interesting Story Turns'
With her upcoming role in The Little Mermaid, Halle's net worth is expected to go up a lot. The duo also seems to be working on new music on top of this. As the years pass along, the sisters' empire is expected to grow overall.