'Chopped': The Unfortunate Brisket Misunderstanding Viewers Never Forgot
When it comes to cooking and television, few competition TV shows are as popular, long-lasting, and renowned as Chopped.
Over the past decade, culinary-based TV has transformed the entertainment industry as well as the endless possibilities for chefs and bakers. Crime Scene Kitchen is one of the newer shows to join the scene, but there have been some classics over the years. Top Chef, Hell's Kitchen, and Barefoot Contessa are just a few to name. However, when it comes to cooking and television, few shows are as popular and renowned as Chopped.
Take a closer look at Food Network's popular competitive cooking show and some of the series' most unforgettable moments. 
A look back at Food Network's 'Chopped'
Food Network first began premiering Chopped in 2007, and since then over 48 seasons have aired. The show's success speaks for itself. 
Fans and viewers of Chopped probably recognize Ted Allen from his well-known hosting position. Each episode around four chefs are invited to compete for the title of winner and, of course, $10,000. 
The premise of Chopped revolves around the mystery baskets that are unveiled at the start of each round. In a very fitting fashion, the rounds are broken up just like a meal. Beginning with appetizers, moving on to the entree, and, naturally, finishing with a dessert round. 
Historically speaking, these mystery baskets are known to have some incredibly strange and peculiar ingredients. Eyeballs and chicken feet are just a few to name. As the contestants progress forward, the judges decide who will get chopped before selecting a final winner. In addition, chefs must abide by strict and tight time constraints if they want to make it.  
Some of the most popular judges to come on 'Chopped'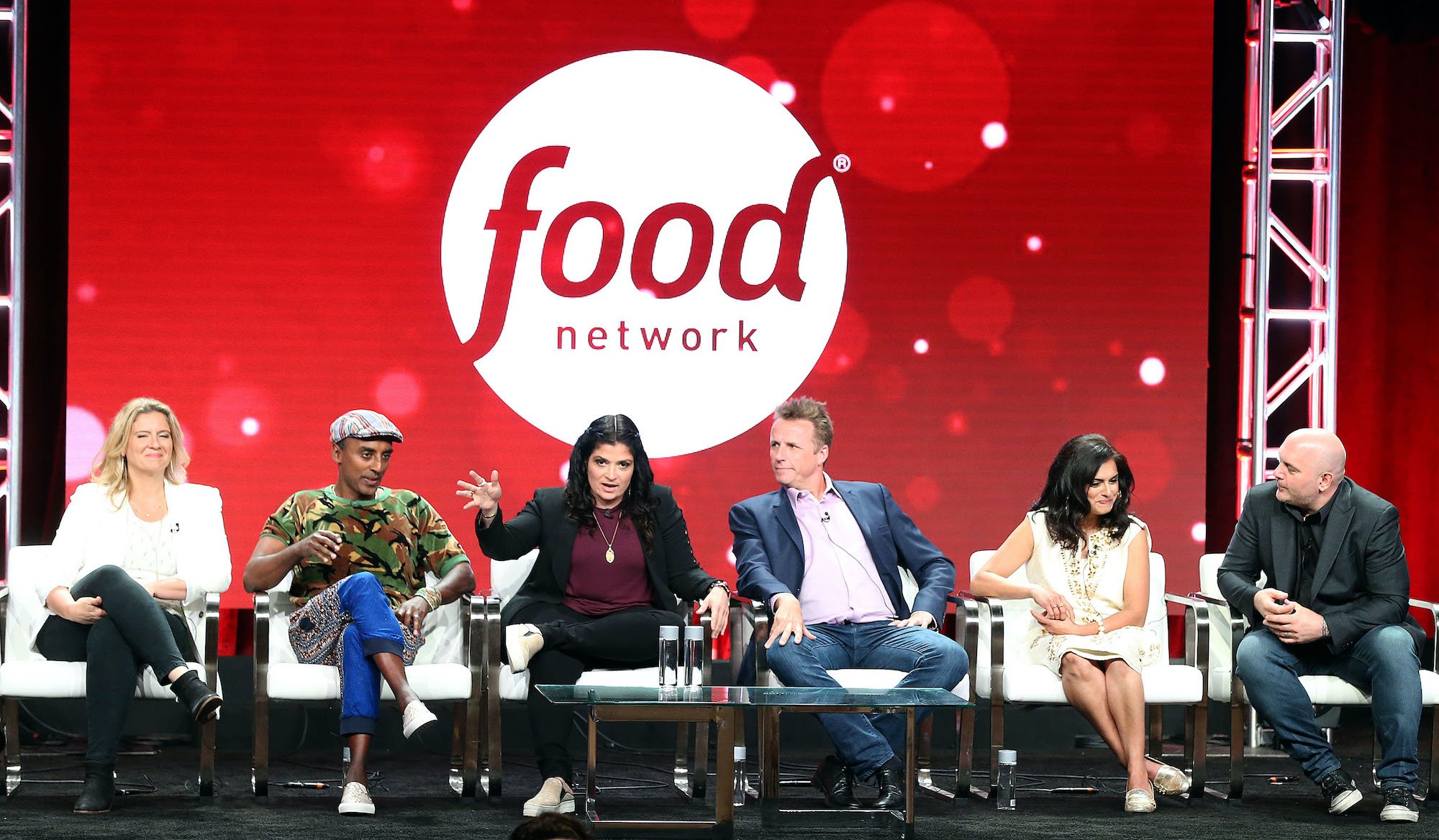 Aarón Sánchez, Alex Guarnaschelli, Amanda Freitag, and Chris Santos are a couple of beloved judges from Chopped. These talented and well-known professionals are the ones who get to make the calls as the chefs put it all on the line. However, over the years, Chopped has had more than its fair share of famous and talented chefs to join the team of judges.
Martha Stewart was one of them. From 2018 to 2020 the New Jersey native was featured on Chopped. Alton Brown, another one of Food Network's stars, briefly judged on Chopped as well. Bobby Flay, Sam Kass, and Roger Mooking are a few more celebrity chefs who have taken on this popular honor. IMDb has an extensive list of the many professionals Chopped has welcomed on their set and to the famous kitchen over the years. 
Some of the most unforgettable moments
With well-over 600 episodes, a lot has gone down on Chopped. Fortunately, Food Network has recapped some of the most memorable moments to happen on set. Fans and viewers probably fondly remember the exclusive Chopped: All Stars that switched things around and had Sánchez, one of the series' regular judges, cooking in the kitchen. There was one unforgettable episode that featured a contestant who admitted to once living with 43 cats and believing to have originated from aliens. Talk about a Food Network first. 
Another individual featured in "Chopped's Craziest Characters" was a chef who enjoyed painting with his body, typically in the nude. Of course, with so many seasons, there have been a few mishaps as well. Some of them minor, like the time Chef Luis used salt instead of sugar during the dessert round. But some of the chef's missteps were a little more troubling. 
When Brandon Frohne came on the show he cut himself pretty badly while running through the Chopped's kitchen with knives. On Chopped, time is of the essence, but safety is always most important. Though there have been some pretty close calls on the competitive cooking show, luckily, no one has ever sustained any fatal injuries on Chopped.