Chord Overstreet Returns to TV With 'The Bold Type' Cameo — What Has He Been Doing Since 'Glee' Ended?
Actor Chord Overstreet is best known as one of the many stars of the musical dramedy series Glee, which aired on Fox from 2009-2015. Since then, he's been busy doing other things. But on Thursday, March 12, 2020, he can be seen in The Bold Type episode "Stardust." Here's what Overstreet has been up to and what you can expect from him on the show.
Chord Overstreet portrayed Sam in 'Glee'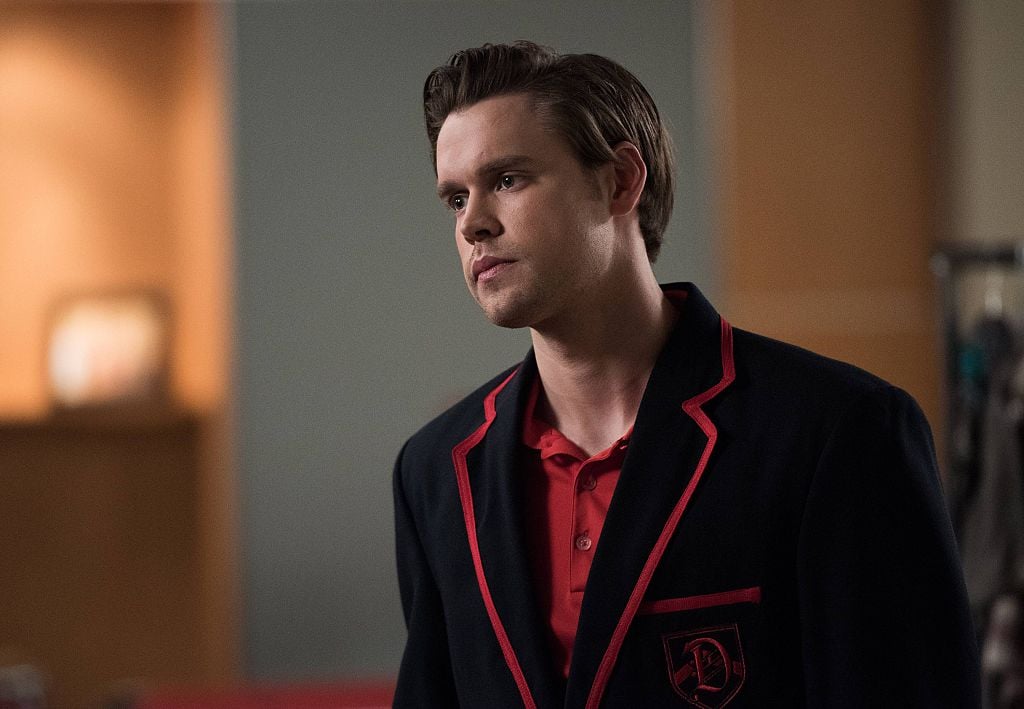 Overstreet joined the cast of Glee in Season 2. He portrayed Sam Evans, a new student at McKinley High School. Sam is on the football team and joins the New Directions after some encouragement from Finn. He goes on to date several members of the club, including Quinn, Mercedes, and Brittany.
The actor recurred in seasons 2 and 3 before being promoted to main cast member with season 4. His character graduates in season 5 and moves to New York to become a model. With the end of the series, Sam becomes the coach of the New Directions.
He turned to music fulltime
Prior to Glee, Overstreet did a little acting, appearing in series such as iCarly and The Middle. However, he hasn't done very much since the show came to an end in 2015. Instead, he returned to his first love: music. Overstreet comes from a very musical family: His father, Paul, is a Grammy-winning songwriter, while his brother, Nash, is a member of the band Hot Chelle Rae.
Given what was seen from Overstreet in Glee, his switch to music makes sense. Over the past few years, he's released one EP along with a number of independent singles. He opened for Demi Lovato and Nick Jonas during their Future Now Tour, and has remained close with the Jonas Brothers.
Overstreet is Jane's brother in 'The Bold Type'
In The Bold Type, Overstreet will portray the brother of Jane Sloan, one of the main characters. The series, for those who aren't familiar, airs on Freeform, and follows three young women who work at the fictional publication Scarlet. A clip of Overstreet as Evan Sloan is available now.
In it, we see him praise Jane for some of her work. He uses the opportunity to put her boyfriend, Ryan, on the spot. Ryan and Jane recently got through a hard time after he cheated on her, and Evan isn't ready to let that go, despite Jane's acceptance of the situation.
What Overstreet is working on now
These days, Overstreet is still focused on his music. A couple of years ago, he formed a band, aptly named OVERSTREET, through which he releases music independently. He plays shows both in Los Angeles and his native Nashville, Tennessee.
Aside from his role in The Bold Type, fans of Overstreet's acting may be hopeful for more on-screen appearances. He filmed a movie, The Swing of Things, with Luke Wilson a couple of years ago, and, according to IMDb, it's thought to be released in 2020. Let's hope there's more where that came from.