Chris Brown Gave His Daughter Royalty the Cutest Birthday Gift
Chris Brown is one proud dad. The 30-year-old singer welcomed baby boy Aeko in December 2019 with Ammika Harris and his daughter, Royalty, inherited some of his talent.
Brown regularly shares photos and videos of his kids on social media, and fans keep up with how much they're growing. He mended the relationship with Royalty's mother, Nia Guzman, and the pair recently came together for a special occasion.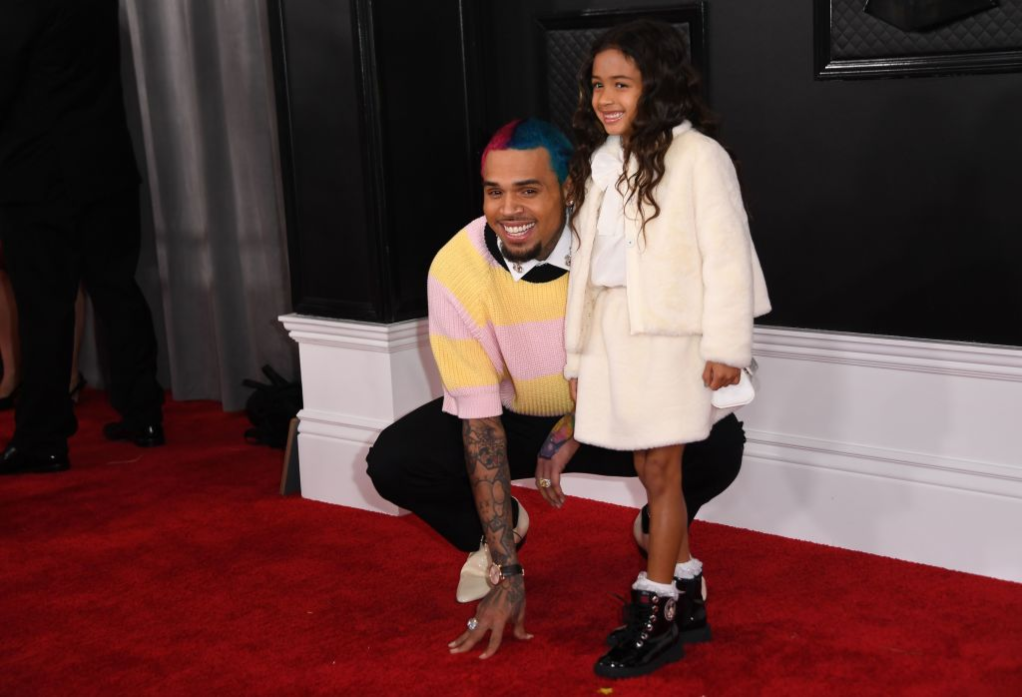 Royalty Brown just celebrated a birthday
Kids grow up so fast! Royalty turned six on May 27 and celebrated the milestone with a party and photo shoot. Brown and Guzman posted birthday shout-outs to the little girl on their Instagram accounts and fans love the new photos.
Royalty posed in a series of dresses while wearing a tiny crown on her head, and the proud parents gushed over her. Recently, a video of her went viral as she danced to her dad's "Go Crazy" challenge. Check out the cute clip.
Brown and Guzman have been co-parenting amicably for a while and threw her a party that featured a surprise. After blowing out the candles on a cake shaped like the letter "R," the animal-loving little girl received one wish.
Chris Brown and Nia Guzman gifted their daughter with a new pet
Most kids put in requests for birthday gifts and there are some celebrity kids who receive everything they ask for and more. Royalty had something in mind and her parents surprised her with it during her party.
Chirp! When she opened her eyes, she saw a tall cage sitting in front of her and it contained two birds. In this video shared from OnSite!, Royalty is seen smiling about her new gifts and explains how she can tell them apart.
We don't know what she named them, but there is one male and one female bird in the cage. It's obvious she loves animals and has taken the time to study them.
Brown once gave Royalty a monkey
When Royalty was just three, Brown gifted her with a pet monkey named Fiji. Back in 2018, Brown attracted the attention of the California Department of Fish and Wildlife for possession of the capuchin.
He ran into legal trouble over the animal because exotic pets such as monkeys and ferrets are illegal to own without permits in the state.
Brown posted a photo of his daughter holding the monkey on Instagram and the authorities caught wind of the situation. He caught two misdemeanor charges over the issue. Why?
Primates are considered a public threat and permits are only issued to professionals who are using them for medical research, or to train them to work in the entertainment field.
In December 2019, a judge ordered Brown to surrender ownership rights and pay $35,000 in support to the housing facility that took over the monkey's care. Under the order, he was given visitation but only when he requests special permission. All in all, Royalty didn't get to keep that gift.