Chris Brown Gets Called Out After Commenting On Instagram Post Featuring His Ex, Karrueche Tran
It's been years since Chris Brown and Karrueche Tran's four-year on-again-off-again relationship ended for good. Tran has since moved on and found love with former NFL star Victor Cruz – while Brown has expanded his family and is alleged to be in a relationship with his son's mother, Ammika Harris.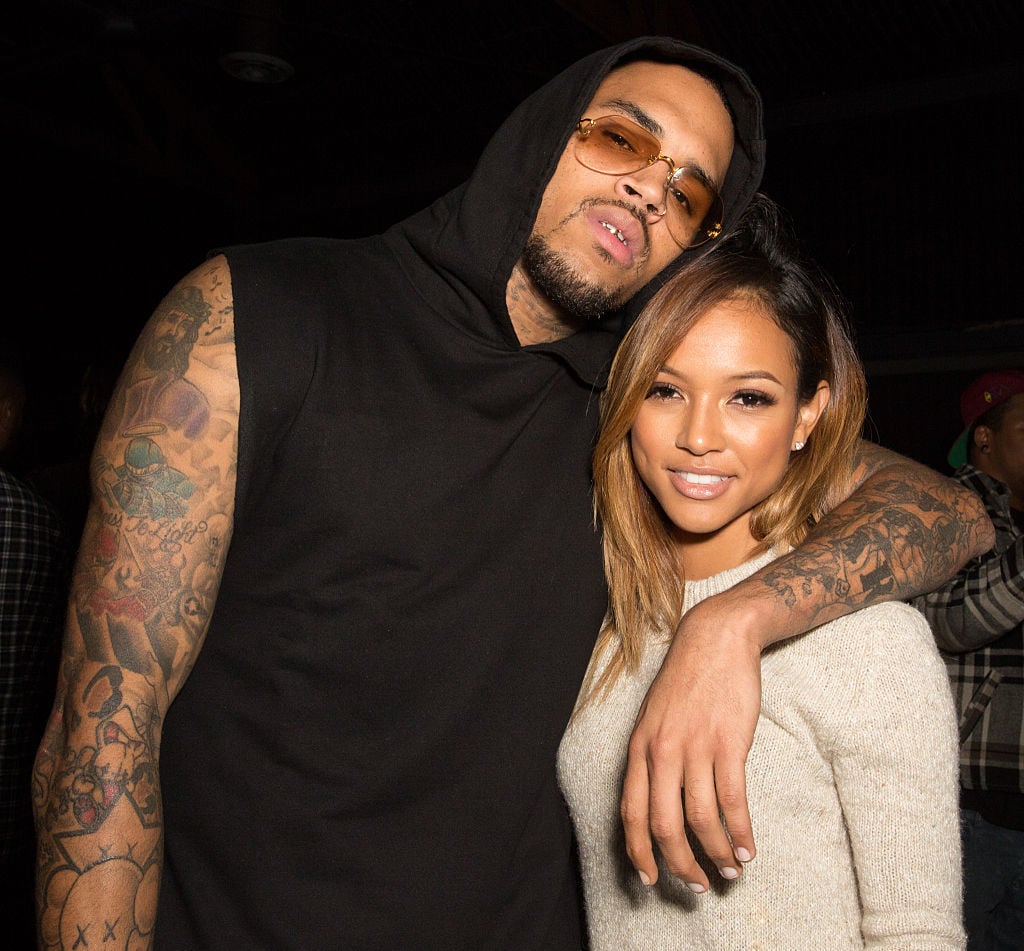 Despite the separation, Brown seems to still miss his ex. Fans are roasting the singer after he was found commenting on a post that featured Tran.
Chris Brown comments under Instagram post featuring Karrueche Tran
Apparently, there are fans who are hoping Tran and Brown will reconcile. An Instagram fan page with the handle "karruchris" posted a video montage of Brown and Tran as Brown's song "Discover" played. The post was captioned, "#chraeforever" with a heart and teary eye emoji. 
The Shade Room captured a screengrab of a comment from Brown's official Instagram account. "Damn," it read.
The fan page is dedicated to Brown and Tran's relationship with throwback photos and videos of the two when they dated. The page's bio reads, "We stan @karrueche and @chrisbrownofficial," and makes note that Brown has commented on a recent post. 
Fans are not sympathetic to Chris Brown alluding to missing Karrueche Tran
Social media users showed Brown no mercy with Brown's comment and made their voices heard under the comment section of The Shade Room's post.
"They only want you when they see someone else treating you better," one wrote.
"You don't what you got till it's gone," another commented. "Most learn the hard way."
"That hurt different when you lose the one you took for granted," another observed.
"Cause he know he did that girl wrong," one exclaimed.
Others expressed how proud they are of Tran since she and Brow's split.
"He broke her and she healed herself," one commented.
"I'm glad she with Victor Cruz now," another wrote along with eye-rolling emojis.
"I'm glad she left him he did the ultimate to her," another wrote. "After that it's nothing more to say, her actions spoke loud enough good for her."
This isn't the first time Brown was caught commenting on posts that included Tran, or even publicly acknowledging that he wants her back. In 2016, he said her name in the song, "Back To Sleep (Remix), singing, 
"Now where you been, it's been a year / Baby I ain't seen you, you know I miss you / Baby let me love you back to sleep once more…You want me to say your name girl? / Okay, Karrueche!"
Karrueche Tran has made it clear that she's moved on from Chris Brown
Tran has been dating Cruz since 2017. She's spoken openly about how different Cruz is from her past relationships, revealing that Cruz is an overall nice guy. As much as she's gushed about him, he's done the same.
He revealed in Jan. 2020 that he's very much in love, enough to marry her. He told Wendy Williams that he also wants more children and hopes that when the time is right, he and Tran will have kids together.
Aside from her relationship with Vick, Tran is an in-demand actress and influencer. She has several makeup collaborations with ColourPop and starred on the TNT comedy-drama, Claws. She's also an Emmy-award winning actress for her role in The Bay. 
Tran has said that she's not open to any sort of relationship with Brown but wishes him well. She was also was granted a five-year restraining order against Brown after claiming abuse and harassment.