Chris Brown Sparks Rihanna Romance Rumors After Posting a Cryptic Note Online
Chris Brown's relationship with Rihanna ended years ago, but she'll always have a place in his heart. Throughout the years, he has continued to speak highly of his ex and show her love publicly. It's clear he still has a weak spot for Rihanna and might view her as the one who got away. So, it's no surprise fans think he's talking about her in one of his latest Instagram posts.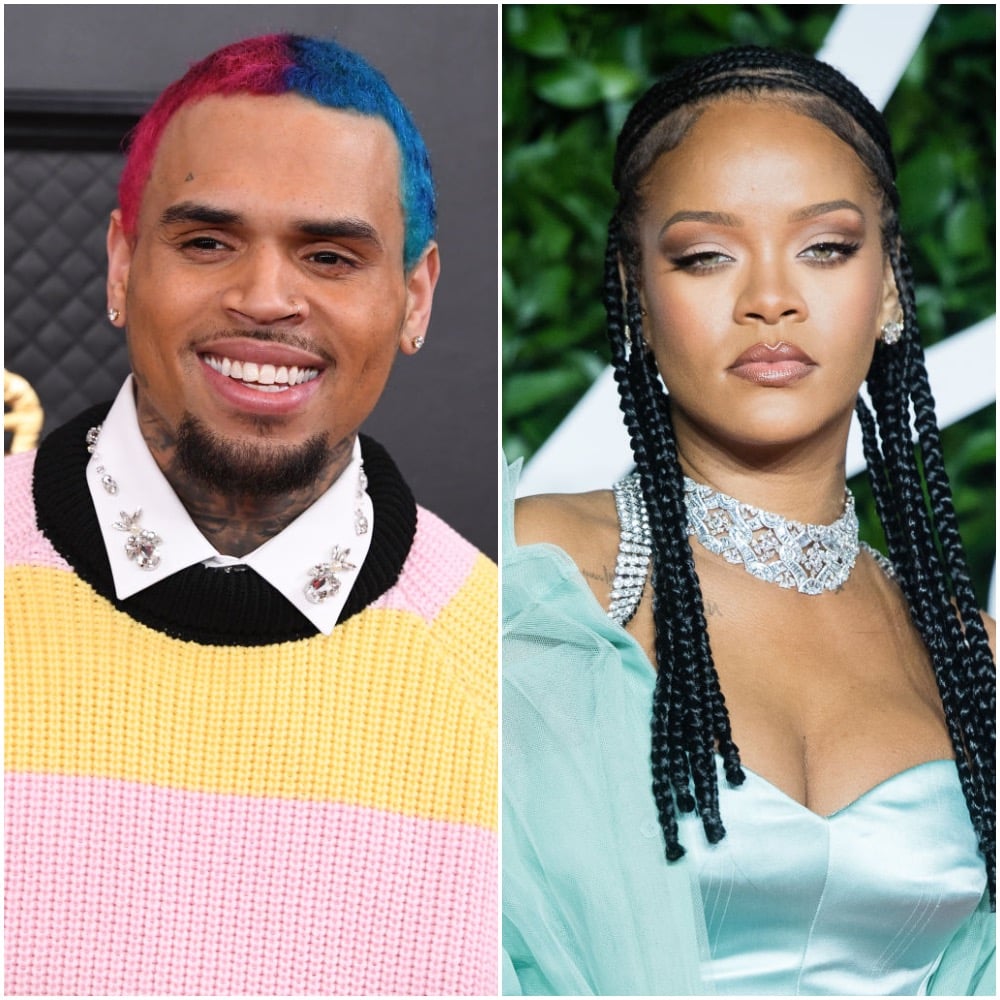 A closer look at Chris Brown's Instagram post
On Jan. 27, Brown shared a video on Instagram of him smiling in an interview alongside the caption, "When someone asks, after all this time… why are u still in love WITH HER? My ANSWER: BECAUSE TIME HAS NO RELEVANCE WHEN ITS UNCONDITIONAL." He ended the post with a heart emoji.
Although he didn't say any names, fans are convinced he was talking about Rihanna, whom he first began dating in 2008. The pair broke up in 2009 after Brown brutally attacked the "Rude Boy" singer but reconciled in 2012. They broke up for good the following year.
Fans hit the comment section to share their thoughts on Brown's post, with one person writing (via Capital Xtra): "Rihanna don't want you."
"We all know this is & will always be about Rihanna," commented another.
A third person wrote: "Wowwwww I knew he's still in love with Rihanna."
As the comments continued to roll in, Brown deleted the post.
The post comes at an interesting time
Brown's post comes days after news broke that Rihanna split from her boyfriend Hassan Jameel. On Jan. 17, multiple outlets reported that the pair broke up after a nearly three-year relationship.
Following the reports, sources told HollywoodLife that Brown had had an emotional reaction to the news.
"Chris still has a very strong connection to anything that comes with Rihanna so the news that she's single again is a big deal for him," the source said.
"Rihanna is [Chris'] first love," the source went on, adding that "in a lot of ways, it would be a dream come true for him to get her back."
Rihanna has not acknowledged the report or spoken to the press about Brown in a while, but she told Vanity Fair in 2015 that she would care about him "until the day [she dies]." She also suggested she had closed that chapter of her life and had no interest in rekindling their relationship.
But his post might not be about Rihanna
Brown has had many other romances since his relationship with Rihanna. Reports say he's currently in a relationship with model Ammika Harris, whom he began dating in 2015 and with whom he shares a son, Aeko.
He also dated another model, Karreuche Tran, in the early 2010s. Tran has moved on with former NFL star Victor Cruz — something Brown publicly struggled to accept in the past.
So who knows? This post could honestly be about anyone.
Read more: Eminem Reportedly Says He Sided With Chris Brown In Rihanna Assault and People Are Pissed