Chris Brown vs Michael Jackson: Brown Responds to the Internet Debate About Which Artist Is Better
Several decades separate Chris Brown and Michael Jackson. Still, some listeners notice similarities between these musicians. Brown recently responded to fan comparisons, saying that he wouldn't be able to breathe or even sing a song without the influence of the "Black or White" songwriter.
Chris Brown is the artist behind 'Go Crazy' and 'Forever'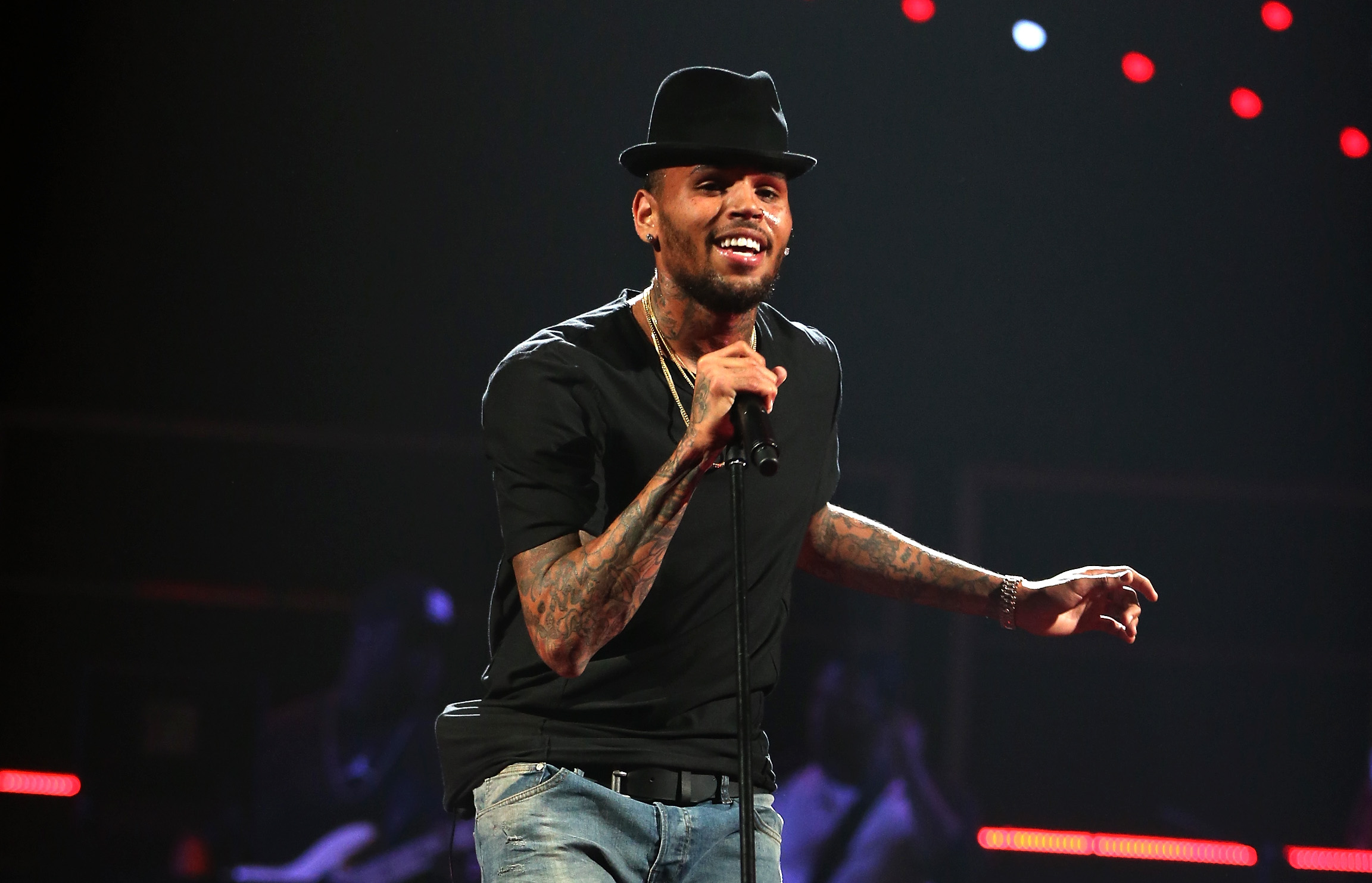 He doesn't need any guidance. Brown is a dancer, singer, graffiti artist, and actor. He released songs like "No Guidance," "Under the Influence," and "Call Me Every Day," earning millions of Spotify plays in the process.
With 20 Grammy nominations under his belt, Brown took home the Grammy for Best R&B Album in 2012.
Some fans drew comparisons between Chris Brown and Michael Jackson
During one BET Award show, Brown even performed a tribute to MJ, including a choreographed dance to "The Way You Make Me Feel," "Smooth Criminal," "Billie Jean," and other hit songs. As two artists who dance and sing while onstage, some noticed similarities (and differences) between Brown and Jackson.
When asked about his reaction to the Jackson comparisons during an interview on BigBoyTV, Brown confirms that he stays "the hell up out of it" with a chuckle. The musician shared he thinks it's "cap" that listeners would compare the artists.
"I kind of back off it," he continued in the same interview. "My personal take on it is I wouldn't even be breathing or even being able to sing a song if that man didn't exist. So, I don't know if they look at it as a Jordan/Kobe thing… he's lightyears away. There is no competing with him. Hell no."
The artist added that it's his fearlessness that allows him to perform and gain recognition. It's that same fearlessness that propelled the artist into his newest era, complete with songs "Addicted" and "WE (Warm Embrace)." Some Reddit users reacted to Brown's latest interview, most of whom agreed regarding Jackson's star power.
"Just one MJ song had more influence on the world than the whole of Chris Brown's catalog," one comment stated, while another wrote, "I love Michael Jackson, and I love Chris brown for honoring MJ all the time."
Chris Brown debuted his new album, 'Breezy,' in 2022
Early in June 2022, Brown revealed the potential tracklist for this album, hinting at 23 new songs and their titles. When Breezy debuted on June 24, the production included 24 tracks.
"Psychic" featured Jack Harlow, while "Sex Memories" featured Ella Mai. Some songs even came with official music videos featuring the artist. Since the "WE (Warm Embrace)" music video debuted, it jumped to the top trending videos on the streaming website, earning over 4 million views in a few days.
Music by Brown is available on Spotify, Apple Music, and most major streaming platforms.
RELATED: After Getting Blasted For Commenting On a Photo Featuring His Ex, Chris Brown Shows His Rumored Girlfriend Some Love