Who Is Chris Carmack, the Actor Who Plays Link On 'Grey's Anatomy'?
Grey's Anatomy is known for its love triangles, and Season 15 has been no exception. But it appears that the one between Link, Meredith, and DeLuca has come to an end. Chris Carmack stars as Link, the new doctor who tried to win over Meredith. Now, the character might have a new love interest. Get to know more about Carmack, his net worth, and what's coming up for Link on Grey's Anatomy.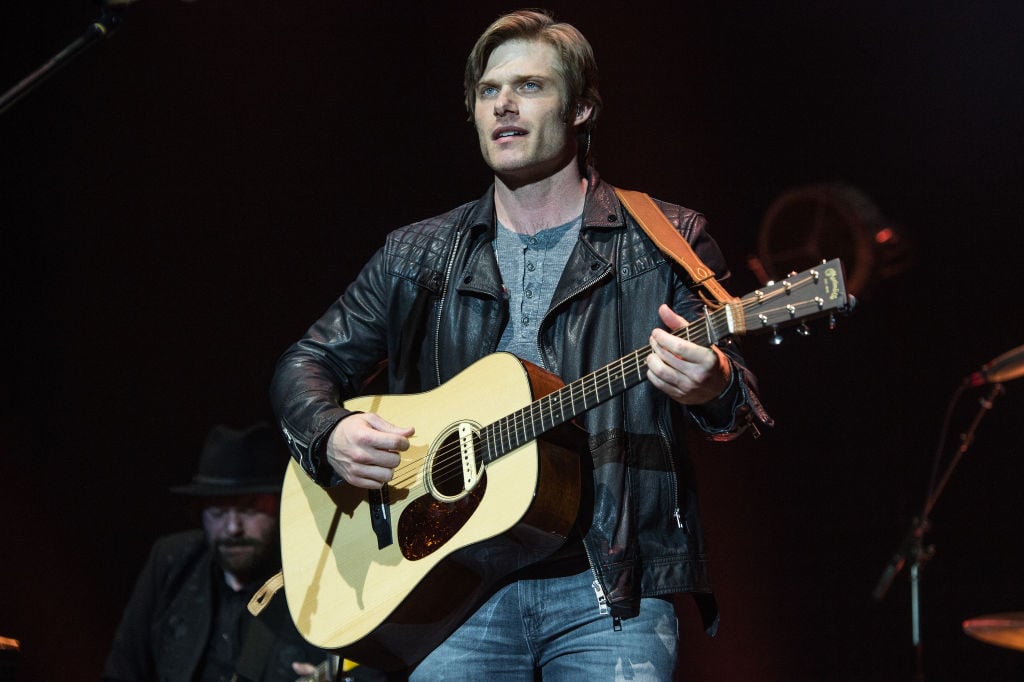 Here's how you may know Carmack

As evidenced by his character on Grey's Anatomy, Carmack has often played a jock on TV. Though he grew up an athlete, Carmack got his start in entertainment as a model. He went on to play Luke Ward on The O.C., Marissa's boyfriend before she meets Ryan. Carmack also recurred on the WB series Related.

Despite his good looks, Camack has spent most of his career appearing in B-movies and on episodes of series such as CSI: Miami and NCIS. However, his luck began to change with a recurring-turned-starring role on Nashville as Will Lexington, a country singer who works to come to terms with his sexuality. That lead him right into Grey's Anatomy.

Carmack joined Grey's Anatomy in Season 15

Carmack began his recurring role on Grey's Anatomy at the beginning of Season 15. He portrays Dr. Atticus Lincoln, known exclusively as Link, the new head of orthopedic surgery. Link quickly shows an interest in Meredith, though many others (especially patients) frequently remark on his good looks. Link is an avid surfer. Additionally, we soon discover that he and Jo were close friends many years ago.

Link competed for Meredith's heart

As previously stated, Link is attracted to Meredith right away, and Jo encourages him to ask her out. While she's considering this, DeLuca steps into the picture and, as we now know, Meredith chose him. Meredith does seem to like Link as a friend, but they haven't had much on-screen interaction since she stood him up on Valentine's Day, after which he backed off.

Now, Link and Amelia have a connection

While Meredith and DeLuca navigate their relationship, Link has gotten caught up with another doctor. In "I Want a New Drug," Amelia breaks down in front of him while worrying about Betty (Britney) after her overdose. Link comforts her, but she is embarrassed and avoids him after this.

Then, the two run into each other at a medical conference in "And Dream of Sheep." There is a little bit of flirting going on until Amelia hears Link speak about a patient who he inadvertently got hooked on opioids and storms out of his lecture. However, he comes to her room and explains the rest of the story, and they end up sleeping together.

Will AmeLink become a real thing?

Amelia expressly told Link that their hookup was just that — a hookup. But on Grey's Anatomy, that's rarely how things go. In the preview for the upcoming episode, "Add It Up," Amelia says to him, "We should probably steer clear of each other for a while." But Link's tone of voice when he agrees suggests that he isn't planning to abide by this.

Meanwhile, it seems like Amelia and Owen are really over. Teddy is suffering from a complication from her pregnancy in this episode, and Owen is determined to be there for her — even if it means getting in the way of her and Koracick. It looks like things with his ex-spouse are the furthest thing from his mind, and the same goes for Amelia.

Carmack's net worth and personal life

As far as his life outside the show goes, Carmack married Erin Slaver, a singer and violinist, in 2018. The couple has a two-year-old daughter, Kai, together.

Though he hasn't had any major leading roles on film or TV, Carmack is doing quite well for himself. According to Celebrity Net Worth, he is worth somewhere around $4 million. Hopefully, if things continue to work out for him on Grey's Anatomy, he can renegotiate for a main cast role and bring that number up quite a bit.