Chris Cuomo's Wife Has Her Own Claim to Fame as an Entrepreneur
On Tuesday, CNN host of Cuomo Prime Time announced that he has tested positive for the coronavirus yet would continue to broadcast his show from his basement. Son of the late Mario Cuomo, former Governor of New York, and younger brother of Andrew Cuomo, New York's current Governor on the frontlines of the pandemic, the family is renowned in political circles and the news industry.
While Chris is a steady presence weeknights on the cable news network, few may know that he also has a full family life with his three kids and wife Christina, who is a publishing entrepreneur.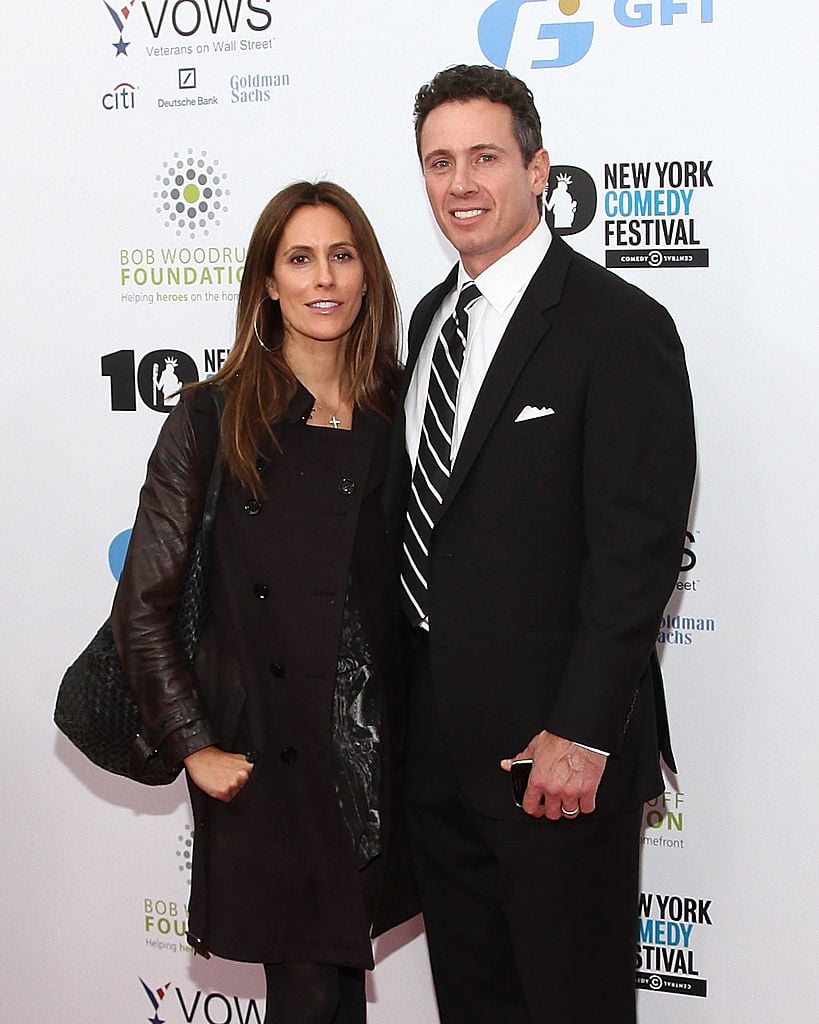 Christina the Cornell grad
Chris Cuomo and Cristina Greeven tied the knot in November 2001. A native New Yorker, Cristina grew up in New York City and Southampton, Long Island and graduated from Cornell University.
The couple share the children – Bella, 17, Mario Jr., 14, and Carolina, 11. The active family posts many of their milestones on social media, where their youngest has a knack for gymnastics and Mario Jr. earned his black belt in karate. Bella favors the arts and is involved in theater and voice, according to O, The Oprah Magazine.
Purist founder
While Chris has made a name for himself at the news desk, Cristina has a niche of her own in the health and wellness space. As the founder of the online magazine The Purist, the native New Yorker delivers content specializing in nutrition, exercise, and a more peaceful lifestyle that focuses on optimum overall health.
"Education, the environment, technology, and community service – these are the things that are important," Cristina wrote on The Purist website. "But when I had three children, quality of life and health opened my heart to the world many parents live in: the world of wellness."
Through various articles and recipes, Cristina brings readers a plethora of information to help them stay on their own path of wellness. "The Purist is the place to discover ways to refine and define the life you seek," she wrote. "Here, you will find strength, equilibrium, peace of mind, lots of laughter, and loads of love."
Her three kids and the importance of their well-being became the inspiration to launching the magazine. "Time with them is so valuable so my time at work is efficient and productive," she told Mama and Tata in 2017. "They motivated me to create something meaningful with PURIST based on my need to do the best for them."
What Cristina hopes to teach her kids
While the entrepreneur is clearly dedicated to keeping The Purist current and engaging, Cristina's priority is always her children. Through her work and her parenting, she hopes to teach them life's most important skills.
"Every day is a learning experience as a mother and there are no tools to prepare us for each and every situation," she said. "But ideally I hope to instill a strong sense of kindness, confidence, and self-love as it pertains to their well-being in them. Those are the tools for navigating the world around us, as well as the tools for loving others properly as well as our environment."
When it comes time for focusing on herself, Cristina goes for some meditation as well as a few tried-and-true favorites.
"'Me' time is generally catching up on anything I haven't been able to finish – a book, my integrative nutrition homework, and every now and then a television series," she revealed. "I also like to do quick Transcendental Meditation sessions as I was fortunate enough to learn from the master, Bob Roth. Cuddle time is also 'me' time – it soothes and feeds my soul."
The Cuomo continues to receive wishes for Chris's speedy recovery.