Chris D'Elia Watched '90 Day Fiancé' Once and Decided He's Best Friends With Big Ed
One of the more offbeat podcasts out there is the one from comedian Chris D'Elia who does his show under the name Congratulations. His shows in quarantine are a rambling, mixed bag of talking about all things pop culture. One reality show D'Elia went after recently is 90 Day Fiance, which is still popular on TLC after seven seasons.
Some contestants there are not always likable. A long list could be made of male contestants epitomizing the worst of male traits. And, of course, the basic premise is already ridiculous. Forcing couples to use their K-1 visas to meet and marry within 90 days sounds like a disaster in the making.
At least D'Elia called out one initially likable now-notorious contestant on the 90 Day Fiance: Big Ed.
Ed Brown appeared on '90 Day Fiance: Before the 90 Days'
Yes, the real name of "Big Ed" on this season's 90 Day Fiance: Before the 90 Days is Ed Brown, a 54-year-old man who happened to fall for a young woman in the Philippines. Her name was Rosemarie Vega who just so happened to be only 23 at the time.
Many people found this uncomfortable from the beginning, especially with social media interaction first. However, the two seemed to find kinship and managed to hook up once agreeing age is only a number.
According to Brown, though, his own adult daughter was never for him going on the show in the first place. Brown told People Magazine recently: "My daughter and my ex-wife, they were 90 Day Fiancé people. They watch every episode. So right away when I told my daughter, 'Hey I'm thinking about doing this show,' she's like 'You're an idiot.' And she hung up on me".
Despite Brown's unusual physical appearance, he ended up being one of the most affable contestants for a while. On D'Elia's podcast, he went off on a tangent about how much he liked Big Ed, if also knocking the show's premise. Apparently this was before Ed was lambasted by Rosemarie for his behavior.
What did Chris D'Elia say about "Big Ed" Brown?
No one can say D'Elia's podcast is anything rational. His show is like the rant of his inner thoughts. At the same time, he does manage some worthwhile comedic insights along the random way.
Toward the end of podcast #174 last May, he let his viewers know he was forced to watch 90 Day Fiance. He also said Big Ed was the only one worth watching. D'Elia even had to mention Brown has no neck due to his overly short 4′ 11″ inch height.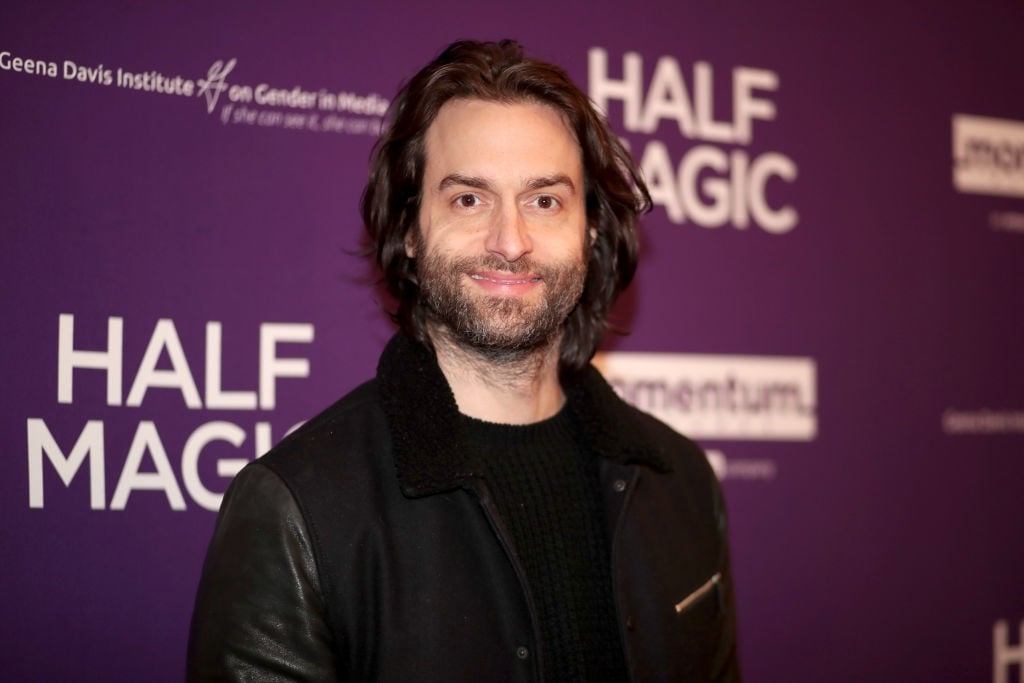 Yes, Brown apparently lied to Rosemarie about his height after initially telling her he was 5′ 2″ online. Yet, D'Elia comically said Big Ed is his new friend, despite the two having never met. It broached a brief discussion about the value of online dating, with caveats in the case of Brown.
On the other hand, D'Elia notes anyone marrying each other after only knowing one another 90 days is nothing but idiotic.
Will Chris D'Elia really become friends with Big Ed?
If Brown really is entertaining to D'Elia, no one should be surprised if he shows up as a guest on the podcast eventually to give his side. Or maybe the show will disavow having Brown appear on D'Elia's show since latter basically lambasted the series concept.
Plus, Vega has already gone on record through her own Vlog about how awful she discovered Brown to be. And with the recent allegations against D'Elia, it might be in both their best interest to steer away from one another.