Chris Evans: 5 Forgotten Roles He Had Before Playing Steve Rogers and Captain America
Chris Evans' most famous role is playing Steve Rogers and Captain America in the Marvel Cinematic Universe but he had been in the entertainment industry nearly a decade before he landed the role. Ahead, discover five of his forgotten movie roles from his pre-superhero days.
Chris Evans is known worldwide for his portrayal of Steve Rogers aka Captain America. 
The 38-year-old Massachusetts native first donned the Marvel superhero's suit and shield in 2011's Captain America: The First Avenger. At the start of the Avengers movie franchise, he'd been working as an actor for more than a decade.
His role in the Marvel Cinematic Universe (MCU) catapulted his career and he became a household name now worth an estimated $50 million. With Avengers: Endgame almost a year behind him, we're taking a look back at Evans' movie roles before he became synonymous with Captain America.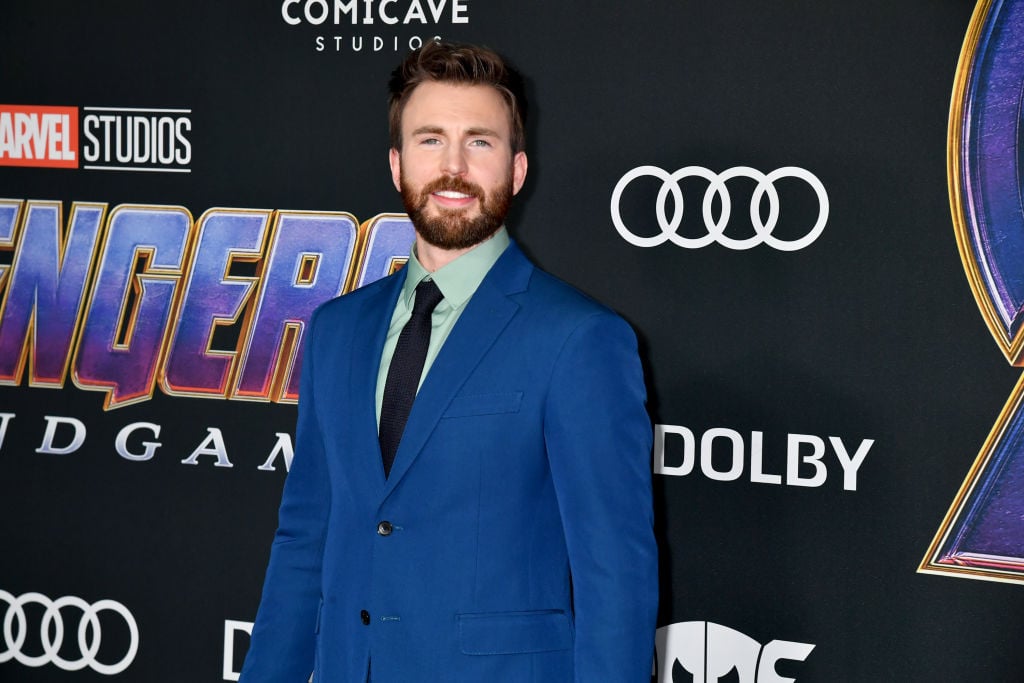 'Scott Pilgrim vs. the World'
In his last movie role before Captain America: The First Avenger premiered in July 2011, Evans played a supporting role as Lucas Lee in Scott Pilgrim vs. the World. Michael Cera starred in the film as a young man in love with Ramona Flowers (Mary Elizabeth Winstead). But to become her girlfriend, Scott had to defeat Ramona's seven evil exes, Evans' character included. 
See Evans portray Lucas Lee in the clip below as he fights with Cera's character over Ramona's heart. 

Watch Scott Pilgrim vs. the World on Netfix. 
'Street Kings'
In 2008's Street Kings, Evans starred alongside Keanu Reeves, House's Hugh Laurie, and Academy Award winner Forest Whitaker, as LAPD Detective Paul Diskant. Evans' character helped an undercover officer (Reeves) implicated in a murder, clear his name. 
Although Street Kings featured a star-studded cast, it fell flat at the box office. Made for $20 million, according to Box Office Mojo, moviegoers in the U.S. only spent $12 million seeing the movie opening weekend. 

'The Nanny Diaries'
Evans crossed paths with Scarlett Johansson in her pre-Black Widow days in 2007 when they both starred in The Nanny Diaries. Johansson played the main character, Annie, as she worked for a wealthy family with a bratty young son in New York City. Evans played her love interest in the film, a Harvard student on the crew team billed as the Harvard Hottie. 

In 2020, Johansson attributed her and Evans' on-screen chemistry as Black Widow and Captain America to knowing each other for more than a decade. Plus, it probably helped they'd played on-screen love interests before. See Evans and Johansson in a clip from The Nanny Diaries below. 
Buy The Nanny Diaries on Amazon for $12.99
'Cellular' 
Evans played Ryan, a young man who answered his cell phone and heard a woman in distress on the other end. He learned she'd been kidnapped and attempts to save her and prevent her husband and daughter from the same fate. Evans starred in the action-thriller alongside Kim Basinger, William H. Macy, Jason Statham, and Jessica Biel, whom Evans dated from 2001 to 2006. 
Rent Cellular on Amazon for $2.99.
'Not Another Teen Movie'
A parody directed by Joel Gallen, 2001's Not Another Teen Movie loosely followed the plot of previous teen movies including She's All That, 10 Things I Hate About You, and Varsity Blues among others. Evans played Jack Wyler, the popular jock.
Rent Not Another Teen Movie for $3.99 on Amazon.