Chris Evans' Highest-Rated Film Surprisingly Isn't a Marvel Movie
Surely Chris Evans' highest-rated movie must be one of the Marvel movies. After all, he's Captain America first and foremost, right?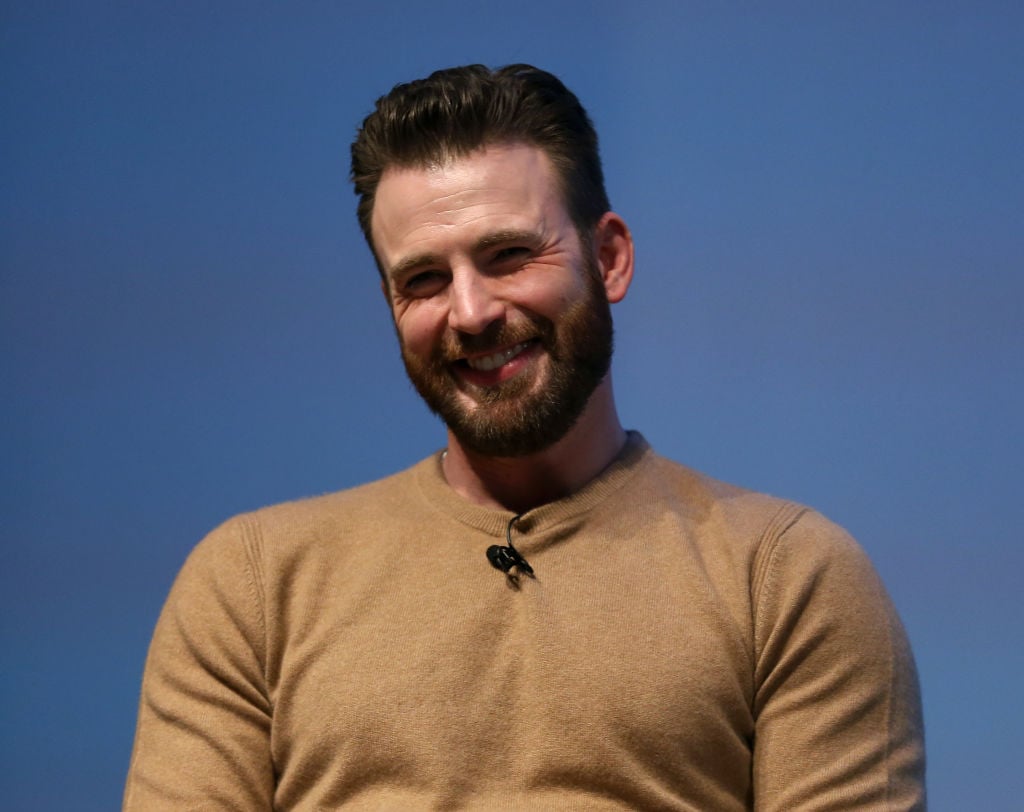 Well, yes and no. If you measure "ratings" by dollars, it's obviously Avengers: Endgame, which is the highest-grossing movie of all time at the worldwide box office. But if you measure it by ratings on Rotten Tomatoes, it's actually a different kind of superhero movie: Superpower Dogs.
What in the world is Superpower Dogs?
Believe it or not, this little-known IMAX movie is the one and only Chris Evans film to score a 100 percent rating on Rotten Tomatoes. Released in 2019, the movie features Evans as its narrator. The 45-minute documentary chronicles rescue dogs — as in the dogs that rescue people. Examples are Henry, who helps with Canadian avalanches; Reef, an Italian coast guard lifeguard; and Tipper and Tony, who protect endangered species. 
The movie only has six reviews, but they're all positive. Michael Ordona of the Los Angeles Times writes, "Kids will be "Awww"-ing at the dogs' shows of affection toward their humans." Brooke Dougherty of Pop Culture Leftovers says, "If you love dogs, watch this movie. If you love animals, watch this movie. If you love Chris Evans WATCH THIS MOVIE." 
Director Daniel Ferguson told The Denver Post, "I contacted his agent and found out he was a huge dog enthusiast. … He's engaged and authentic, and Chris does nothing if he doesn't feel it. Integrity is a big thing for him."
What's the highest-rated Chris Evans movie he's physically in?
You may wonder what the highest-rated Evans movie is where you can actually see him. It also comes from 2019 and was just nominated for an Academy Award. No, it's still not Avengers: Endgame. It's Knives Out, the murder mystery written and directed by Rian Johnson that turned into one of the biggest hits of the year not based on any pre-existing property. 
Knives Out rates at 97 percent, with the critical consensus stating, "Knives Out sharpens old murder-mystery tropes with a keenly assembled suspense outing that makes brilliant use of writer-director Rian Johnson's stellar ensemble." Evans plays the grandson of a famous murder mystery writer who dies under mysterious circumstances. Critics praised Evans for playing against type as someone who is not known for being upstanding. 
For every high there must be at least one low. Evans' lowest-rated movie as an actor is one of his earlier movies, a 2006 drama called London, also starring Jessica Biel. It has only 14 percent, and its critical consensus reads, "Hampered by pretension and undermined by unlikable characters, London proves that the novelty of seeing actors play against type isn't enough to rescue a deeply flawed film."
What's the highest rated Chris Evans Marvel movie?
Evans' highest-rated movie in which he played Captain America is indeed Avengers: Endgame, which rates a 94 percent on Rotten Tomatoes. Most critics agreed the movie impressively stuck the landing of a 22-film series stretching out over 11 years (or more depending on how you count the time travel). 
The critical consensus of that movie states, "Exciting, entertaining, and emotionally impactful, Avengers: Endgame does whatever it takes to deliver a satisfying finale to Marvel's epic Infinity Saga."
Indeed, all of Evans' Marvel movies rate well, with the lowest being the 75 percent Avengers: Age of Ultron got in 2015. Even that movie cleverly hinted he could lift Thor's hammer. But Evans would probably still argue the rescue dogs are even more impressive. 
[Correction: An earlier version named the Superpower Dogs director as Chris Ferguson, not Daniel Ferguson.]