Chris Evans Lost a Role to Ryan Gosling After the 'Best Audition of His Life'
Chris Evans has become a household name after starring as Captain America in the Marvel Cinematic Universe. But as strange as it may sound, there was a time when Evans struggled to get his acting career off the ground. In one of his early attempts to land a major role, the actor lost the part to Ryan Gosling – despite having what he thought was the best audition of his life.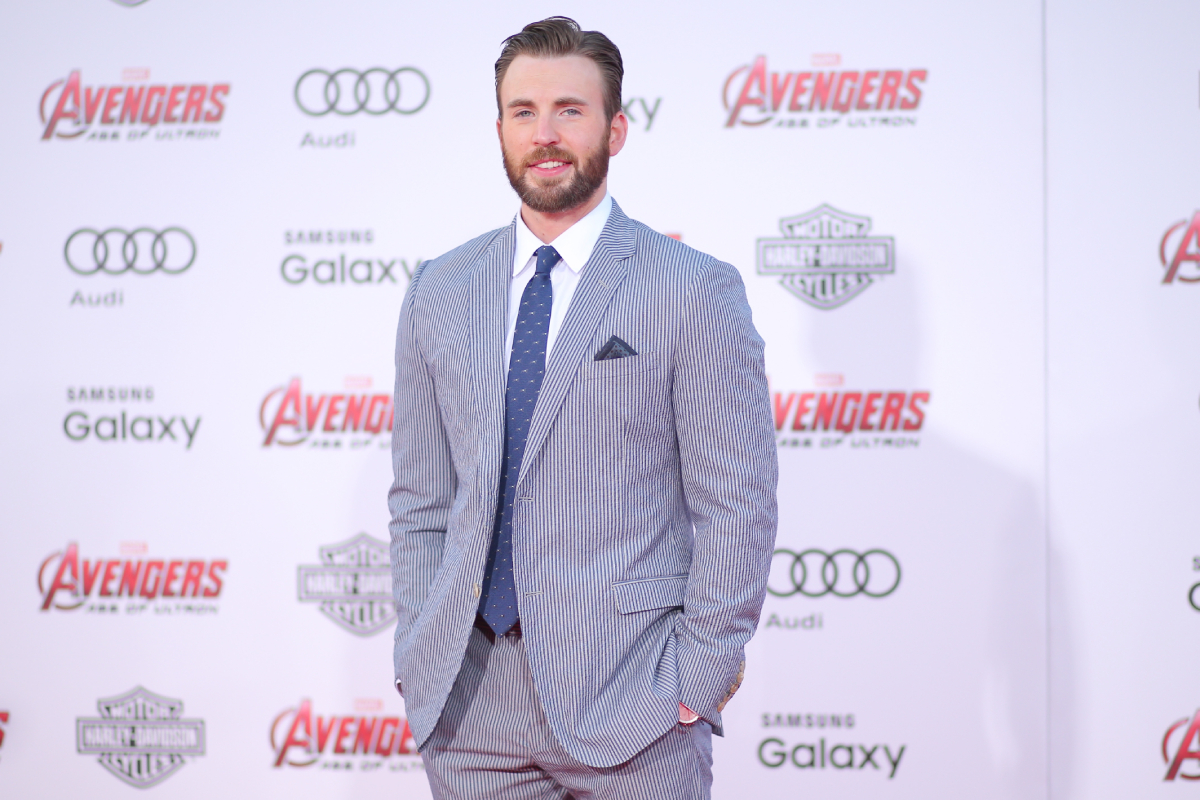 Being cast as Captain America changed Chris Evans' life
After appearing in 11 movies in the MCU – including three stand-alone films as Captain America and four major crossovers – it is hard to imagine a time when Evans was struggling to break out in Hollywood. But prior to landing a part in the MCU, Evans was still a relatively unknown actor.
That all changed, of course, after Marvel cast him to play the part of Steve Rogers in 2011's Captain America: The First Avenger. Not only did the role prove to be very lucrative for Evans, but it has also opened up more opportunities for his career.
While fans have enjoyed watching Evans portray Cap over the past decade, he hung up his shield in Avengers: Endgame. There has since been plenty of speculation that Evans will return to the role, reports he recently addressed on The Graham Norton Show.
According to IGN, Norton asked Evans if he was truly done playing Cap and if he would ever consider reprising the part in a future project. In response, Evans said that he believes he is done playing the superhero on the big screens.
"It was a great run and we went out on such a high note that it would be risky to revisit it in my opinion," he shared. "It was such a good experience and I think it's better left that way."
That said, Evans did admit that he is open to the idea if Marvel came up with a good reason to bring his character back. He then stated that it is "not a hard no" before adding that it is "not an eager yes either."
Evans admits he lost this role to Ryan Gosling
While Evans has enjoyed years of success in the MCU, he had yet to get his career off the ground in the mid-2000s. At the time, Evans had landed a part in Fantastic Four and enjoyed a role in Not Another Teen Movie, but he was still a far cry from a superstar celebrity.
According to Cinema Blend, Evans auditioned for the lead part in the movie Fracture, hoping that it would lead to other notable projects. Although Evans thought he nailed the audition, the part went to Gosling, who apparently did slightly better than the future Captain America star.
"You know which one was a close one? Fracture. Remember Fracture with Ryan Gosling? I honestly have never had a better audition in my life. I hate auditioning. Despise it. I think most actors do, but I got that one and knocked it right out. And it was so great and I had such a great rapport with the director and really felt like it was coming my way," Evans shared.
For those who do not remember, Fracture follows the story of a lawyer who is tasked with putting his wife's murderer behind bars. Apart from Gosling, the movie featured Anthony Hopkins, which would have put Evans in the same room as the iconic star.
Although things did not work out for Evans, Fracture only made $92 million at the box office and was met with mixed reviewers. Even if he had landed the part, the film was not as big of a blockbuster that Evans had hoped.
Chris Evans praises fan-edited 'Avengers: Endgame' scene
While fans wait to see what Evans does next in his career, the actor recently got a positive response on social media after showing his support for the Black Lives Matter movement.
Taking to Twitter, a fan asked Evans if he had seen a clip that someone made that linked a pivotal scene in Endgame with the BLM movement. The video shows Captain America right before he tells the Avengers to assemble in the final battle against Thanos (Josh Brolin).
"Dear Twitter BF @ChrisEvans, folks wanna make sure you, in particular, have seen this!" the fan shared.
In reply, Evans told the fan, "I have now :) it's fantastic!!! Thank you for sharing it with me."
The video in question has since garnered over 112,000 retweets and nearly 300,000 likes. It also has close to 5 million views, an impressive feat for a fan-edited video.