Chris Evans, Mark Ruffalo, and More Marvel Actors React to the Death of 'Black Panther' Star Chadwick Boseman
Chadwick Boseman's MCU family is paying tribute to the actor after his sudden death on Aug. 28.
The world is mourning the death of Black Panther actor Chadwick Boseman.
After learning of his death on Friday, Aug. 28, many celebrities took to social media to pay their respects to the late actor, including fellow actors in the Marvel Cinematic Universe (MCU). Chris Evans, Mark Ruffalo, and Don Cheadle were among those who spoke out, sharing emotional tributes to Boseman on their social media accounts. Ahead, learn more about Boseman's death and how some of his peers reacted to the tragic news.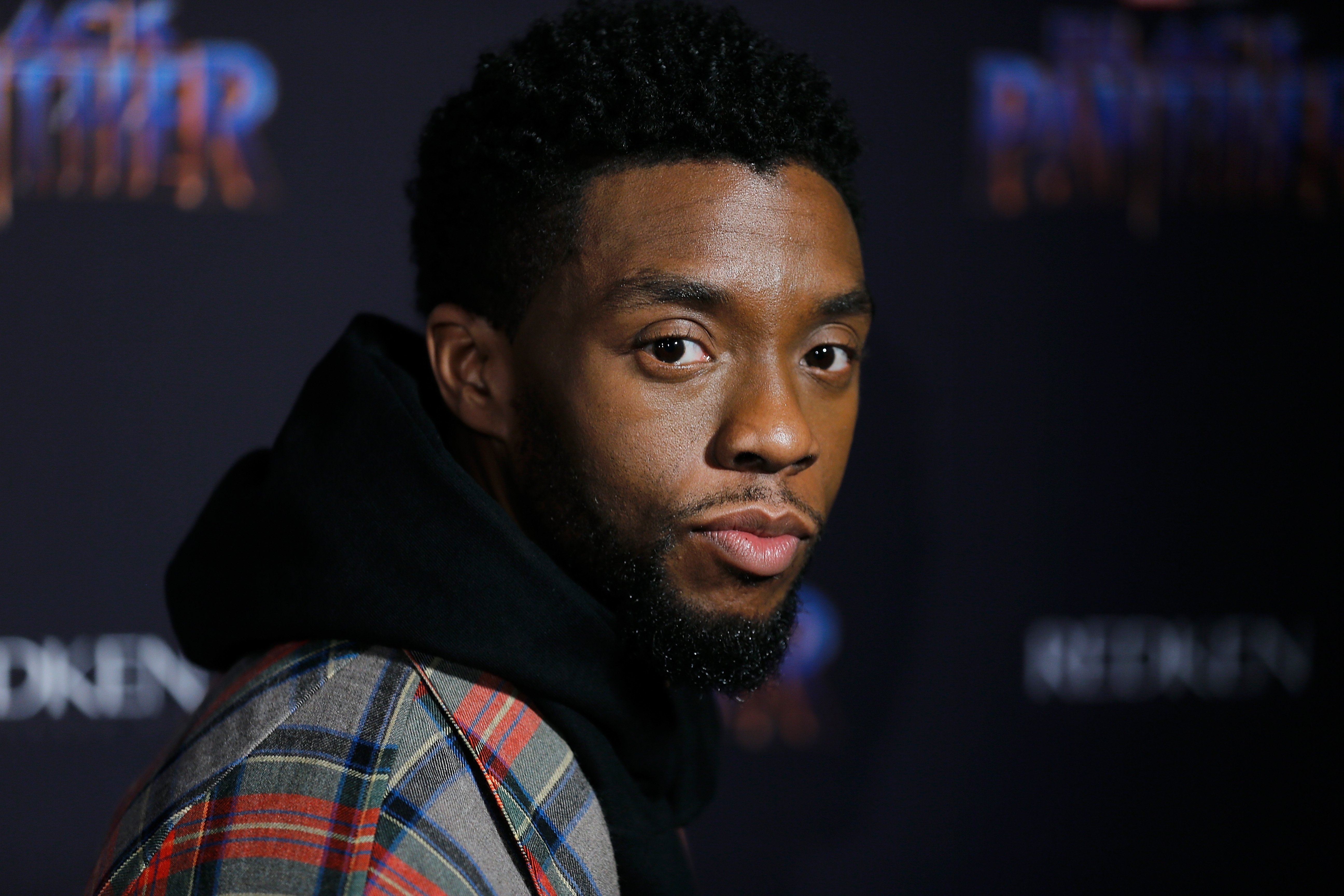 Chadwick Boseman died after secretly battling cancer
Boseman died after a battle with colon cancer, his family announced in a statement posted to social media on the evening of Aug. 28. "Chadwick was diagnosed with stage 3 colon cancer in 2016 and battled with it these last four years as it progressed to stage 4," the statement said in part.
Boseman kept silent on his health struggles and continued on with his movie career, which included roles in films such as Marshall and Da 5 Bloods, before dying at his home, "with his wife and family by his side." He was just 43.
Thousands of people have since posted tributes about Chadwick Boseman
As the news of Boseman's death circulated the Internet, many of his fans, friends, and peers took to social media to pay tribute to him.
Chris Evans tweeted a couple of pictures with Boseman along with a message that said he was heartbroken. "I'm absolutely devastated," he wrote. "This is beyond heartbreaking. Chadwick was special. A true original. He was a deeply committed and constantly curious artist. He had so much amazing work still left to create. I'm endlessly grateful for our friendship. Rest in power, King."
"Chadwick was someone who radiated power and peace," Brie Larson added on Twitter. "Who stood for much more than himself. Who took the time to really see how you were doing and gave words of encouragement when you felt unsure. I'm honored to have the memories I have. The conversations, the laughter. My heart is with you and your family. You will be missed and never forgotten. Rest in power and peace my friend." 
Jason Momoa wrote on Instagram that he was "gutted" by the news while Don Cheadle, who shared a birthday with Boseman, tweeted, "i will miss you, birthday brother. You were always light and love to me. my god … forever and ever …"
Mark Ruffalo seemed to be left speechless by the news, tweeting, "All I have to say is the tragedies amassing this year have only been made more profound by the loss of #ChadwickBoseman. What a man, and what an immense talent. Brother, you were one of the all time greats and your greatness was only beginning. Lord love ya. Rest in power, King."
In addition to them, Chris Hemsworth, Angela Bassett, Chris Pratt, Zoe Saldana, and Samuel L. Jackson also remembered Boseman on social media.
Though his death came too soon, Boseman left a mark on the world that will be remembered forever.