Chris Evans' New Crime Series Took Him Back to a Familiar Place
Apparently the first thing Chris Evans wanted to do after leaving the MCU is to do something gritty and real in movies or TV. It turns out he's like other A-list actors who see the value in turning to television and streaming.
In the case of Evans, it's streaming. Specifically, Apple TV+ — one platform still struggling to find a hit beyond The Morning Show.
Announcements were released that Evans has already filmed episodes of Defending Jacob (debuting April 24), an Apple TV+ crime series set in Massachusetts. What makes the show significant in its setting is Evans' personal connection in his life.
He seems to be finding good fortune with projects set in the region. Rian Johnson's Knives Out also takes place in the same area, though Defending Jacob will be a true return to reality for Evans in the world of acting.
Chris Evans is going home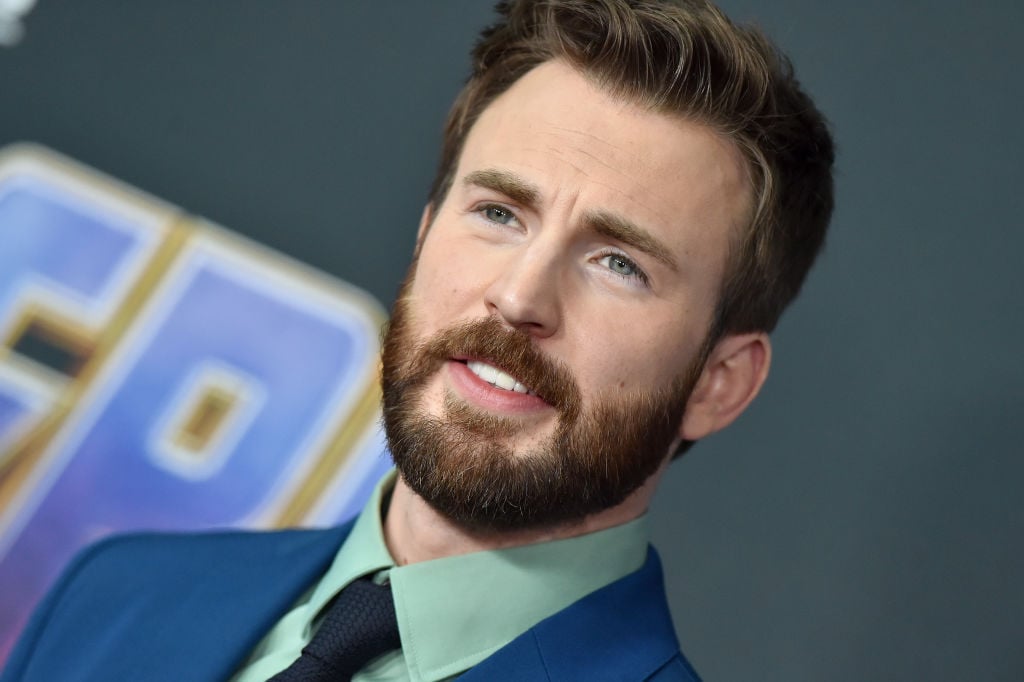 At the end of Endgame, everyone saw Steve Rogers go back in time to be with Peggy Carter so he could live a normal life with her. In some ironic ways, Evans did the same after his aesthetic distance from Marvel.
Choosing to film in Massachusetts would seem a dream for him because he was born in Sudbury. Reportedly, Defending Jacob filmed in 29 cities around the area, giving Evans plenty of time to hang out in his U.S. homeland.
While only eight episodes have been shot for the series, it's a sobering story tackling tough issues Evans is known for addressing on social media. The plot involves Evans playing a local DA who finds out his son killed a fellow student in school.
All the legal entanglements unfolding in the show may create the most compelling case of how to practice within the bounds of law without personal bias.
Will Chris Evans' show be a big hit for Apple TV+?
Everyone knows Evans is a compelling and sometimes intense actor. Before joining the MCU, he was already known for taking on brave roles like in Snowpiercer. These were also roles with a strong social message, something obviously important to him.
Whether it matters to the Apple TV+ audience is another thing. Outside of Jennifer Aniston winning a SAG Award as Best Dramatic Actress for The Morning Show, the latter has been shut out from winning the Golden Globes it was nominated for earlier this winter.
Other shows on Apple everyone thought would generate substantial buzz have been somewhat dormant from social chatter. Landing Evans for a series is as big of a deal as paying the big bucks to Jennifer Aniston and Reese Witherspoon.
For starring in Defending Jacob, he was reportedly paid $750,000 per episode, proving Apple's daring deep pockets once again.
Chris Evans' strong political beliefs will likely make his performance worth watching
Anyone who follows Evans on Twitter knows he's not afraid to opine about his left-leaning politics, often getting into heated arguments with politicians and fans.
It's clear he chooses his projects carefully in ways where the plots can resonate with issues he believes in. There isn't anything more important than upholding law and finding ways to maintain it without personal opinions creating new precedents.
Evans probably saw the larger message there in our government and decided to take on this series. Apple TV+ is smart to just make it eight episodes so it makes a strong point without overstaying its welcome.
Going back to real-world stories like this has to be a refreshing career move. Whether Evans returns to the MCU might all hinge on whether Marvel can start delving into real issues with their more elaborate stories.