Chris Evans' New TV Show Is a 'Knives Out' Reunion
It didn't take long for Chris Evans to bounce back from the end of his Marvel Cinematic Universe run as Captain America. He already had Knives Out in theaters at the end of the year after Avengers: Endgame. He's coming to television on Apple TV+'s drama Defending Jacob, and this new show reunites Evans with one of his Knives Out costars.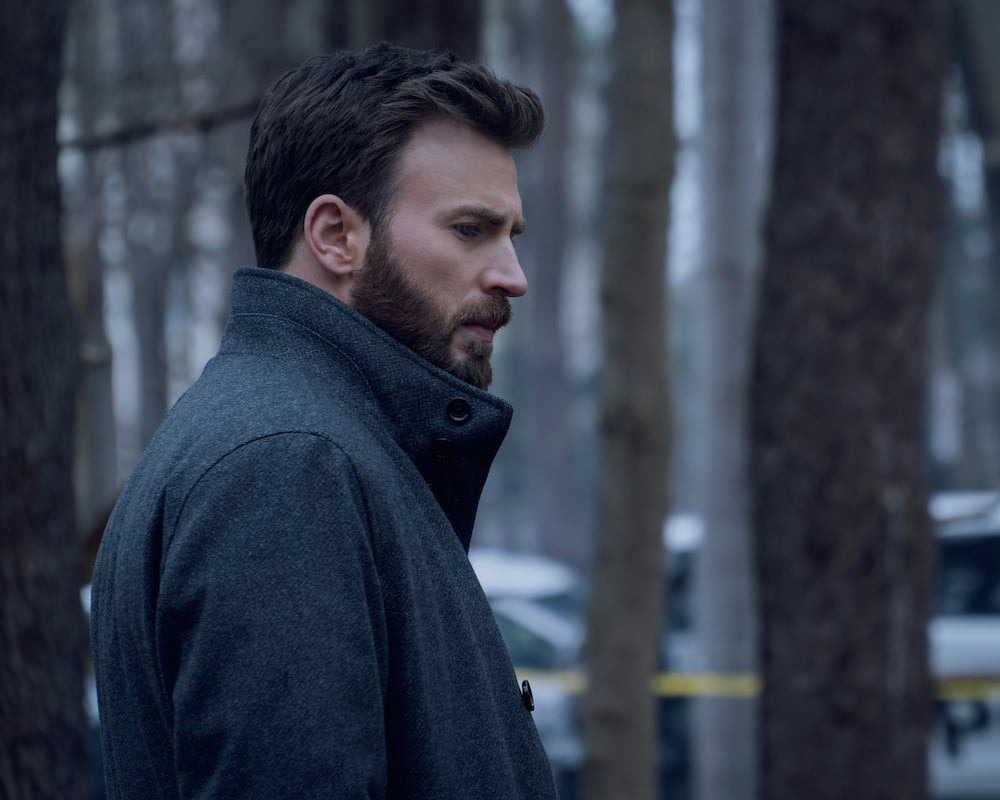 Apple had its first Television Critics Association panels on January 19. Chris Evans appeared via satellite from Boston where he filmed Defending Jacob. Defending Jacob premieres April 24 on Apple TV+.
Chris Evans says he's very picky about roles
The Marvel movies commanded a lot of Chris Evans' schedule for the last nine years so he hasn't been itching too much for work in between. He does movies like Gifted, Snowpiercer and Knives Out and directed Before We Go. He says he's picky so Defending Jacob made the cut.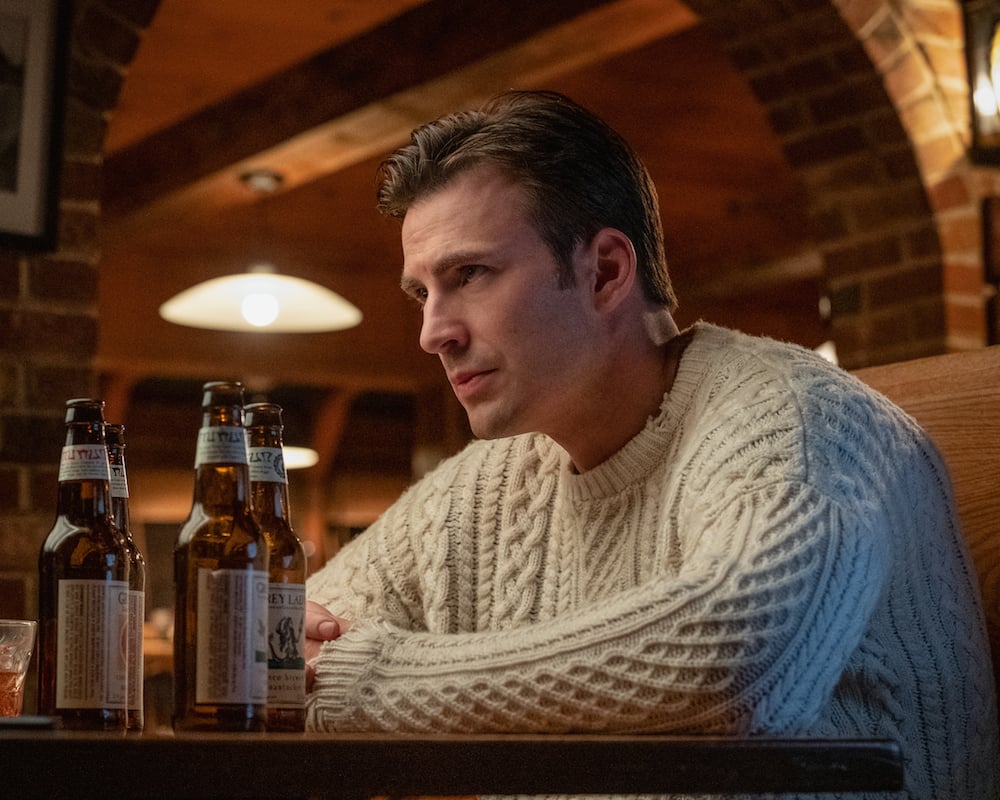 "I'm not an actor that works all the time," Evan said. "I'm a little more mercurial by nature. I like to take my time. Luckily whenever I find the impetus to work, there's been material that fit my creative appetite. I can be capricious at times so I take my time. It was a project I had read while working on something in New York. I just kept coming back to it."
'Defending Jacob' and 'Knives Out' had more than actors in common
In Defending Jacob, Chris Evans plays Massachusetts assistant district attorney Andy Barber, who becomes embroiled in a crime involving his own son. He also filmed Knives Out in Boston.
"I got to do Knives Out and this back to back," Evans said. "So I started feeling like I had a regular 9 to 5 job, sleeping in my own bed, seeing my family on weekends. It was great."
This actor co-starred with Chris Evans in both projects
Jaeden Martell plays Andy Barber's son Jacob. Martell played Evans' younger brother, also named Jacob, in Knives Out.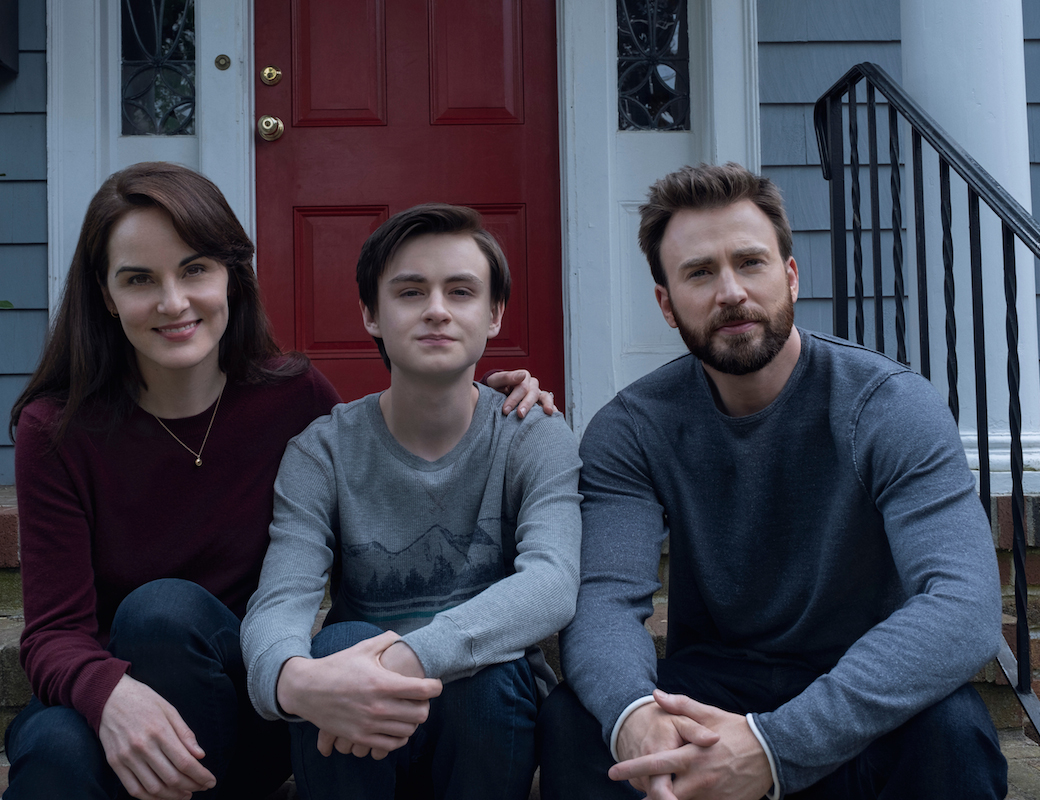 "Actually, it's funny," Martell said. "My first ever project was me playing a younger Chris Evans in this movie called Playing it Cool," Martell said. "We never met on set but we did Knives Out together in Boston. We talked about that a little bit. I was auditioning for Defending Jacob. He came up to me, 'Are we doing this? Are you playing my son soon?' A few months later we were doing Defending Jacob."
Chris Evans loved playing a dad
Chris Evans played an uncle in Gifted but Defending Jacob marks Captain America's official transition to fatherhood on screen.
"I actually loved it," Evans said. "This is the first time I've been able to play a parent. I loved it. There's a body language there, there's postures, there's so many things I drew from my own childhood of what a dad look and feels like. It really does lend itself to the complexity and depth of the film."
Andy Barber is willing to do anything to protect Jacob.
"Being a parent, I would imagine, unlocked depths of love that you didn't know you were capable of," Evans said. "It raises the stakes, makes things more interesting. For me, it was a fun place to start, that blinding love at times and how far you would go to keep it pure."