Chris Evans Turned Down the Role of Captain America 'a Few Times' — Here's Why
Chris Evans didn't immediately jump at the chance to play Steve Rogers or Captain America in the Avengers movie franchise from Marvel Studios. Instead, the now 38-year-old actor who first carried the comic book character's shield in 2011's Captain America: The First Avenger, turned down the role not once but "a few times." Ahead, find out why the Massachusetts native initially declined the role. 
Today, Evans is a Hollywood A-lister thanks in large part because of his role in Marvel's Avengers movies. He's made the bulk of his net worth from the film series and has been catapulted to success. 
For fans of the Marvel Cinematic Universe (MCU), it might seem impossible to imagine another actor playing Captain America but that's what almost happened. When it came time to cast the role, what happened to Evans is presumably what every actor wants; to get the part. But upon receiving an offer to play the character, Evans declined. Now, he will forever be known as Captain America or "Cap" but when he first landed the role, Evans didn't accept right away. In fact, he turned down the role repeatedly.
Chris Evans turned down role of Captain America because he 'was scared'
Why didn't Evans want a potentially lucrative and career-changing role? Because of fear. According to Mental Floss, in 2016 during an appearance on Jimmy Kimmel Live!, Evans explained he turned down the role of Captain America "a few times" before ultimately agreeing to sign on for the part.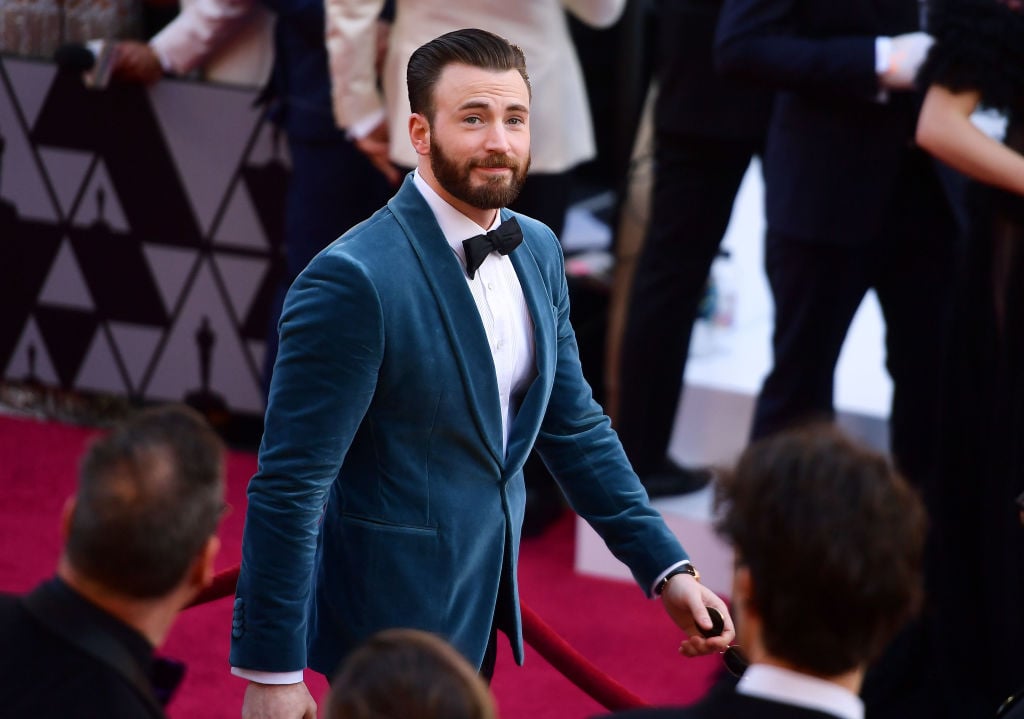 When talk show host Jimmy Kimmel asked Evans why he'd been so hesitant — playing a superhero in a Marvel movie might seem like a no-brainer but for him, it wasn't — Evans said fear nearly got the best of him. "I was scared," he said. Thankfully for MCU fans everywhere, Evans put his doubts aside and faced his fear head-on —  sounds like a very Captain America thing to do if you ask us — to portray the iconic superhero. 
He felt unsure about 'giant contract'
Signing a contract to be in what seemed to be nine movies might sound like a dream come true for any actor but for Evans it made him really consider whether he wanted to sign on for that kind of commitment. 
In the same conversation with Kimmel, Evans explained he had "some social anxiety with this industry," saying the possible nine-picture deal gave him pause. 
"In doing movies one at a time, if all of a sudden you decide you don't want to do it anymore, you're afforded the opportunity to take a step back and recalibrate," he told the talk show host. "When you have a giant contract, if all of a sudden you're not responding well? Too bad, you've got to suit up again. That was scary."

Evans sought the help of a therapist when he got the role of Captain America and learned that audiences responded very well to his portrayal of the comic book character. 
Avengers: Endgame, the final installment in the franchise which debuted in 2019, broke many box office records grossing billions at the box office. Evans received a Captain America themed muscle car from his costar Robert Downey Jr. and beat out his costars to get the most screen time in Avengers: Endgame — he spent one hour and six minutes playing Captain America — showing his fears were unfounded.