Chris Harrison Confirms He Isn't Coming Back to 'The Bachelor' Franchise
Chris Harrison has left 'The Bachelor' franchise for good. The long-time host revealed that he isn't coming back to the show or any of its spinoffs. What did he have to say?
It seems that Chris Harrison isn't receiving The Bachelor's final rose. After 19 years of exclusively hosting the show and its many spinoffs, including The Bachelorette and Bachelor in Paradise, Harrison is walking away from the franchise for good. But what led to Harrison's exit from the popular show and what does he have to say about his departure from the franchise?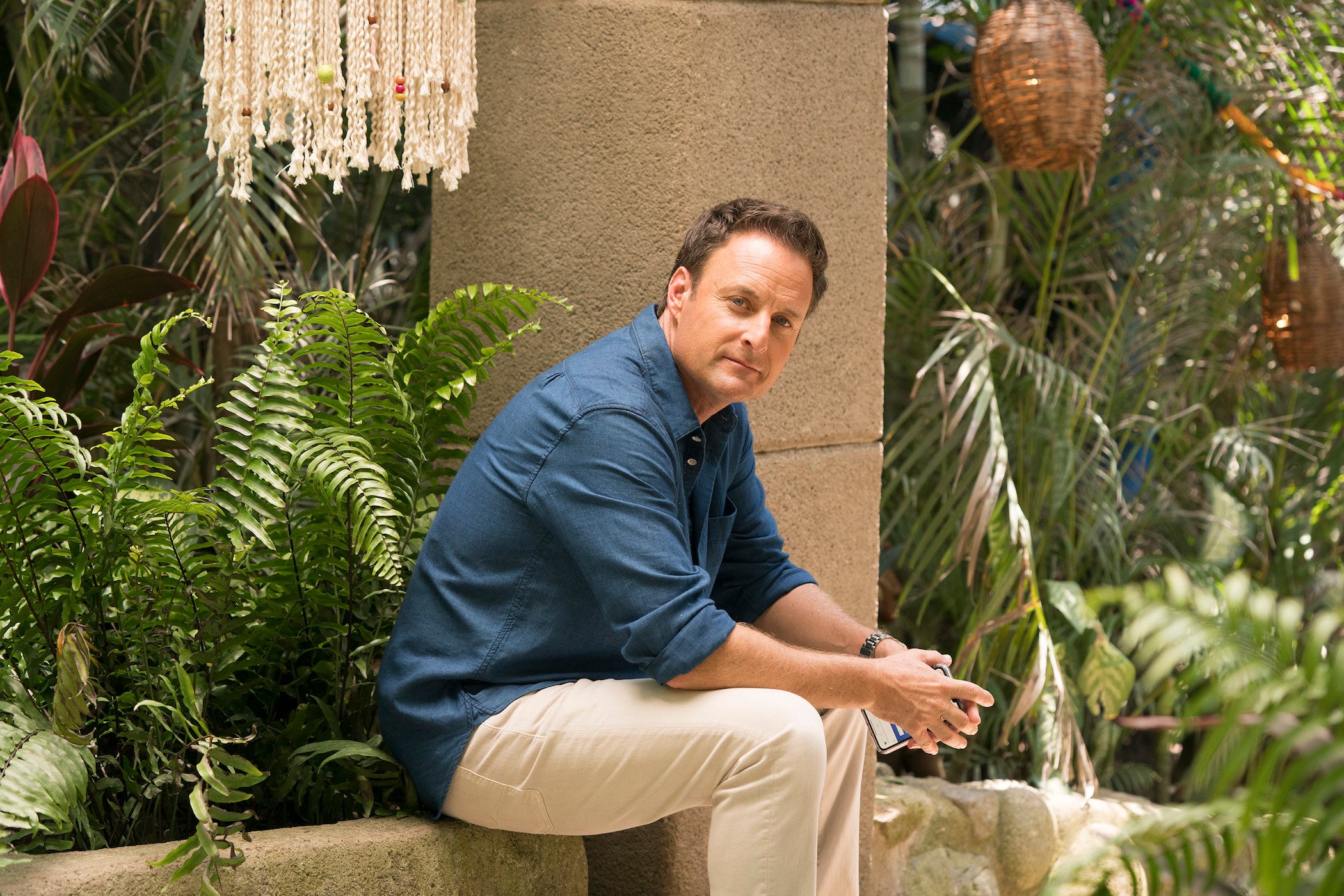 Harrison has been a huge part of The Bachelor franchise since it premiered back in 2002. In addition to hosting, he also became an executive producer, which greatly increased his net worth. However, he unwittingly jeopardized his position in the franchise during Matt James' season of the show. In an interview with former bachelorette, Rachel Lindsay Abasolo, Harrison vehemently defended James' winner, Rachael Kirkconnell's racially problematic past. Naturally, this rubbed many viewers the wrong way and there was a petition created to remove Harrison from the franchise.
Chris Harrison stepped back from 'The Bachelor' franchise after his interview with Rachel Lindsay
After first ignoring the backlash, Harrison eventually chose to apologize for his statements. He also announced that he would be briefly stepping aside from the franchise, but assured fans that it would be temporary. "This historic season of The Bachelor should not be marred or overshadowed by my mistakes or diminished by my actions," Harrison wrote in a statement. "To that end, I have consulted with Warner Bros. and ABC and will be stepping aside for a period of time and will not join for the After the Final Rose special."
While Harrison was only supposed to take a leave of absence from the franchise, rumors began swirling that he was being pushed out of the franchise completely. When it was announced that he would not be hosting Katie Thurston's season of The Bachelorette fans began questioning if there were any truth to the rumors. However, the final nail in the coffin seemed to come after the news broke that Harrison was also being passed over from hosting Bachelor in Paradise.
The host confirms that he's left 'The Bachelor' franchise for good and isn't coming back on Instagram
Only a few hours after Thurston's season of The Bachelorette premiered, Deadline reported that Harrison was leaving the franchise. According to the publication, Harrison was offered millions of dollars to quietly leave the franchise forever. Still, some fans were convinced that it was all speculation. But, Harrison recently took to his Instagram page to confirm the news for his many loyal fans.
"I've had a truly incredible run as host of The Bachelor franchise and now I'm excited to start a new chapter," Harrison wrote, sharing a photo of himself. "I'm so grateful to Bachelor Nation for all of the memories we've made together. While my two-decade journey is wrapping up, the friendships I've made will last a lifetime." It'll be interesting to see what Harrison chooses to do next. But, given his net worth, he could never work another day in his life and be just fine.