Chris Harrison Says Peter Kraus Wasn't in the Position to Make Requests for 'The Bachelor'
In April 2020, Peter Kraus from Rachel Lindsay's season of The Bachelorette revealed he turned down The Bachelor not once, but three times. The 35-year-old delved into why he said no to the popular reality franchise, despite being a fan-favorite at the time. But now, it seems host Chris Harrison has a different perspective on the situation, hinted there is more to The Bachelor process than we know.
Peter Kraus says he turned down 'The Bachelor' three times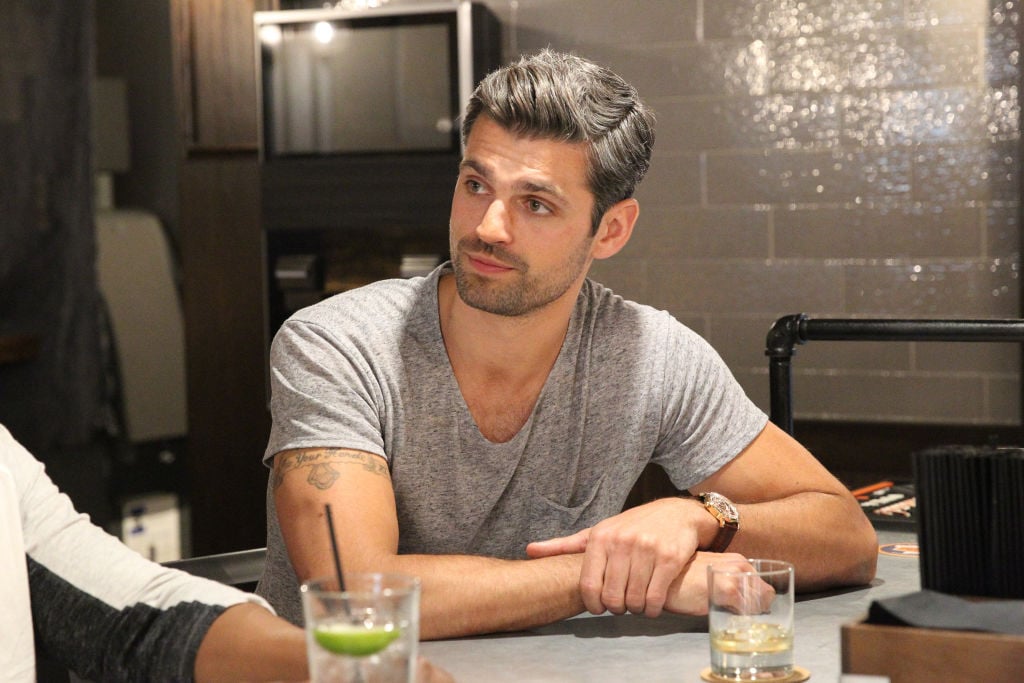 On April 23, Ben Higgins and Ashley Iaconetti released a new episode of the Almost Famous podcast featuring Kraus. The Bachelorette alum opened up about his relationship with the franchise and revealed he denied The Bachelor on three different occasions. 
"I tried to go back to normal life and it didn't work," Kraus said. "They asked me to be the bachelor and I said no. Straight up no. A couple of weeks later, they called again and made it a little more formal. I still said no. Then we were out in New York for Good Morning America after the After the Finale Rose. They asked me there, and again, I said no."
Kraus then explained why he turned down the role. As it turns out, the reality star was seeing someone at the time. He wasn't sure whether he was willing to give up that relationship for the show. Meanwhile, Kraus was still uncertain he would be able to get engaged at the end.
"It wasn't that I knew for a fact that I didn't want to, it was more that I couldn't promise them that I would," Kraus said. "I didn't want to be forced to do it if I said yes to the show."
Peter Kraus reveals what he would have done if he became 'The Bachelor'
Still speaking with Higgins and Iaconetti on the Almost Famous podcast, Kraus delved into his negotiations surrounding The Bachelor. He admitted the producers offered him less money than his income at the time. But money wasn't a major factor. So then they moved onto other changes within the show to potentially help Kraus in his journey and The Bachelorette alum made a few requests.
"I wanted to spend more time with people individually," Kraus said. "I wanted to be able to just go into the house and see people in their natural habitat. That way, it didn't feel like people were putting on a show for me. So it was more like this is who you actually are."
The 35-year-old also requested counseling for himself and his final women. "I wanted relationship counseling for myself and the top like four or five girls during the process," Kraus said. "So that way, we could work things out on a deep level. I wanted continued support for myself and that person that I chose after the fact."
Chris Harrison responds to Peter Kraus' claims
In an interview with Entertainment Tonight released on May 5, Harrison responded to Kraus' remarks on the Almost Famous podcast. 
"I have heard a lot of people say they turned it down or they did this," Harrison said. "Great, good on you. I am all behind you — whatever floats your boat."
That said, the host confirmed Kraus was in contract negotiations to potentially become the next bachelor. Nevertheless, after acknowledging The Bachelor franchise contestants are, indeed, given access to relationship counseling, Harrison noted Kraus may not have been far enough to make any requests.
"It is normal for us to have multiple candidates coming in," Harrison said. "First of all, we have to find who is available and who is really sincere, and we bring them in for interviews. There is a vetting process that goes all the way up to the top of the network."
He continued: "There is a lot that goes into it, instead of 'Hey, Peter, you want to be the Bachelor? Great, come on!' Not to put a big pin in this big balloon, but that would have been the start of where we would have gone. That would not have been the final step."
Read more: Why Peter Kraus Won't Be on 'Bachelor in Paradise' Anytime Soon