What Is Chris Harrison's Salary on 'The Bachelor'? Will He Continue to Receive It?
Chris Harrison is "stepping aside" from his role as host of The Bachelor, so fans want to know how much his yearly salary is. Will he still make that chunk of money while he's not hosting, and will he come back? Fans have so many questions about Harrison's future with The Bachelor franchise.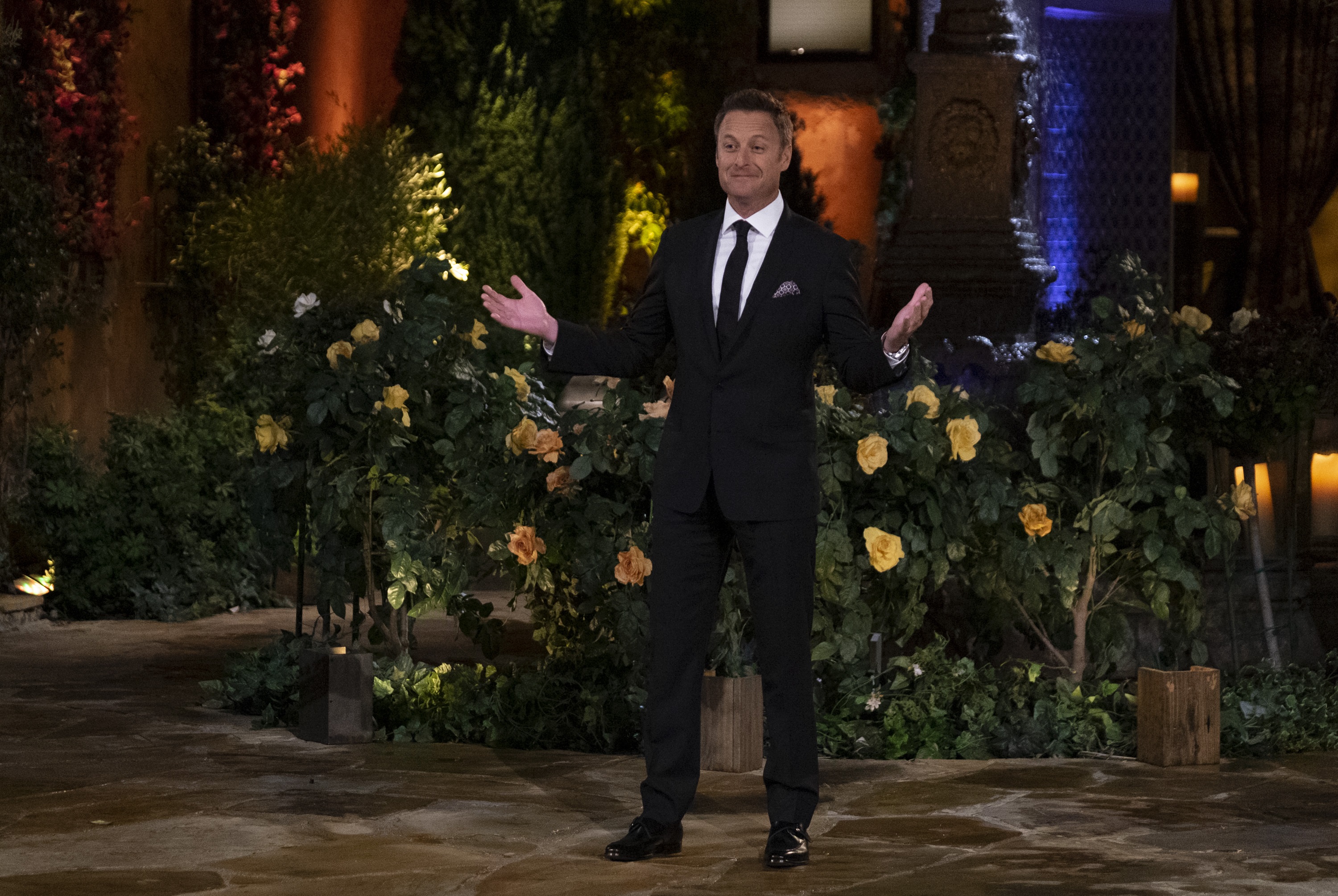 Why is Chris Harrison stepping down from 'The Bachelor'?
Chris Harrison participated in an interview with Rachel Lindsay on Feb. 9, 2021, but it didn't go well. He defended Matt James' contestant, Rachael Kirkconnell, for attending an Antebellum party in 2018. She took the photos off of her social media account and disabled the comments. The pre-Civil War Antebellum South was a harrowing time for many people, so having parties that celebrate the era disregards the fact that slavery ran rampant at the time.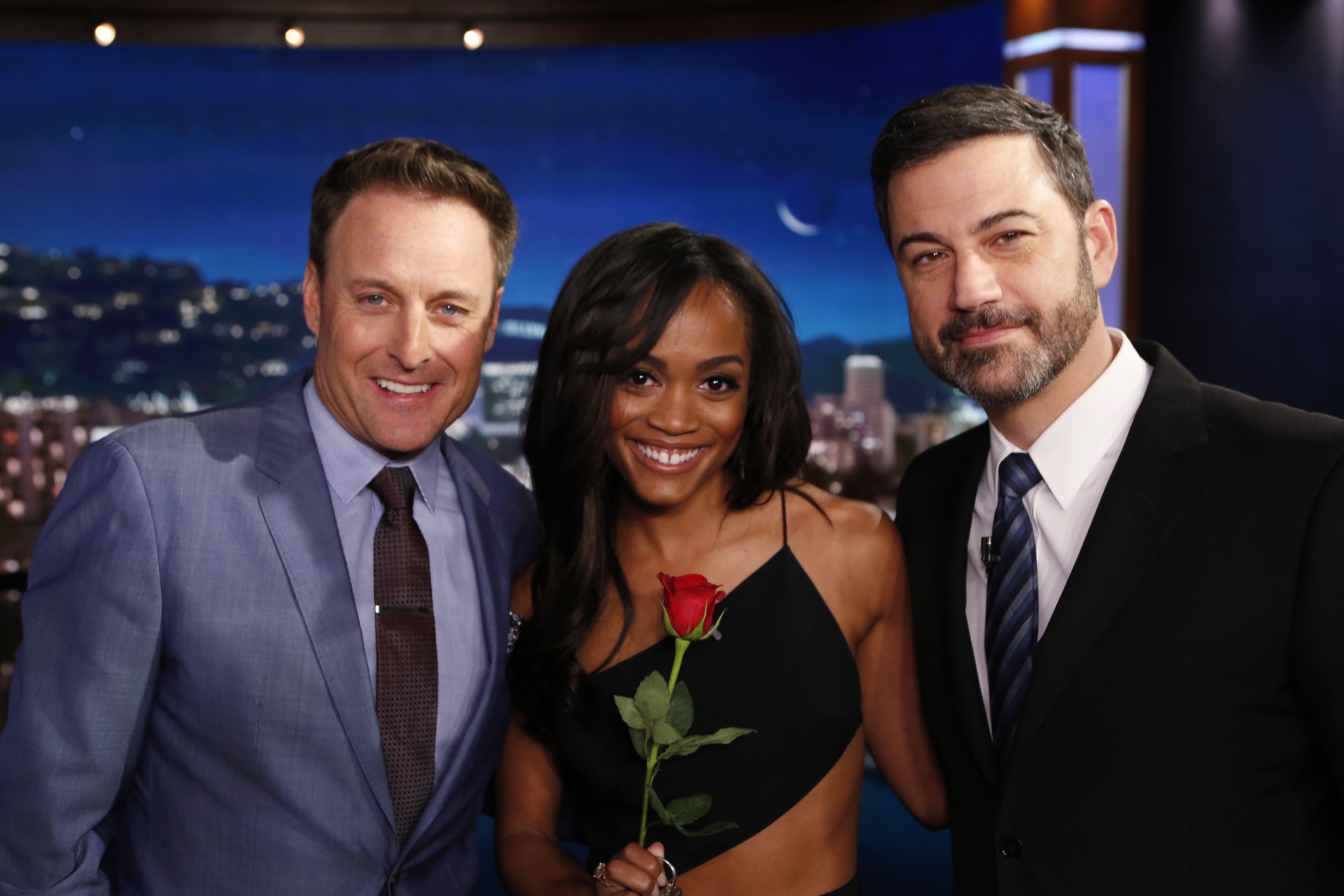 However, during the Extra interview hosted by former Bachelorette Lindsay, Harrison defended Kirkconnell's participation in the party. Instead of commenting on the contestant's past racial insensitivities, Harrison brushed off the photos. He emphasized that that type of party isn't OK in 2021, but it was in 2018. After the interview, Harrison faced significant criticism from The Bachelor franchise and fans. He and Kirkconnell both posted apologies on Instagram. The host indicated that he would step down for the time being while he educated himself.
Chris Harrison's salary on 'The Bachelor'
Harrison began hosting The Bachelor on ABC in 2002. The romantic reality TV series became a massive success. To date, ABC is currently airing season 25 of The Bachelor. It also spawned several spin-offs that Harrison also hosts, including The Bachelorette, Bachelor Pad, Bachelor in Paradise, Bachelor Winter Games, and The Bachelor Presents: Listen to Your Heart.
According to Celebrity Net Worth, Chris Harrison's salary for The Bachelor is $8 million per year. His net worth currently is around $25 million. He now brings in the same amount as the seasoned host of Survivor Jeff Probst. However, Harrison's income could change if he doesn't return to the franchise. 
When will Chris Harrison return to 'The Bachelor' franchise?
According to Harrison's Instagram post, he will not host the "After the Rose" segment for Matt James's Bachelor's season. The franchise did not share who would take his place for the episode. The next season of The Bachelorette typically begins filming in March, so Harrison may return for it.
However, Rachel Lindsay believes that Harrison has a lot of work to do before returning to the franchise. Both Bravo and MTV fired reality TV personalities for their racist comments. Fans are calling for the same treatment for Harrison. During the Feb. 15, 2021 episode, fans boycotted watching the episode, and the hashtag #fireChrisHarrison trended on Twitter. ABC did not comment on when or if Harrison will return to the franchise.