Chris Harrison Says He Isn't Against Hannah Brown Being the Star of 'The Bachelorette' Despite Being a 'Train Wreck'
Many fans were left rooting for Hannah Brown given she went through several bad relationships on The Bachelorette. That means some of them are hoping she'll get another season. Find out what Chris Harrison has to say about her getting another shot and more.
Hannah Brown still believes in the process after 'The Bachelorette'
The Bachelorette ended with Brown dumping Jed Wyatt when it came to light he still had a girlfriend back at home. She then asked runner-up Tyler Cameron out for drinks, but he moved on to dating Gigi Hadid.
Brown was open about being disappointed and heartbroken. But she still believes you can fall in love on TV.
"Yeah, I have to believe in it because I have felt and received love. I do believe that it's possible," she told Variety. "It didn't work out for me, but there have been success stories that have come out of the franchise."
She continued, "I really do believe that it doesn't matter where it is — if it's on a reality TV show, if it's meeting through mutual friends, if it's just randomly meeting a stranger — you can find love anywhere. You just have to be able to be vulnerable enough to say yes to it. For some people, it definitely does work out. You never know."
She then returned for 'The Bachelor'
The former star went on to compete on Dancing with the Stars. She also made an appearance on The Bachelor to wish Weber well. However, she unexpectedly had an honest conversation with him.
"I asked her questions I didn't know the answers to, so if she never would have came back, I wouldn't have known the answers," Weber told Glamour. "You'll see what happens going forward, but I feel like everything happened for a reason, and I'm not mad the way it happened."
Some of those questions included why Brown asked Cameron out for drinks on After the Final Rose instead of him. We don't get to see how the conversation ends in the first episode. But some fans were left wondering if Brown could get another shot at being the bachelorette.
Harrison isn't against Brown being the star again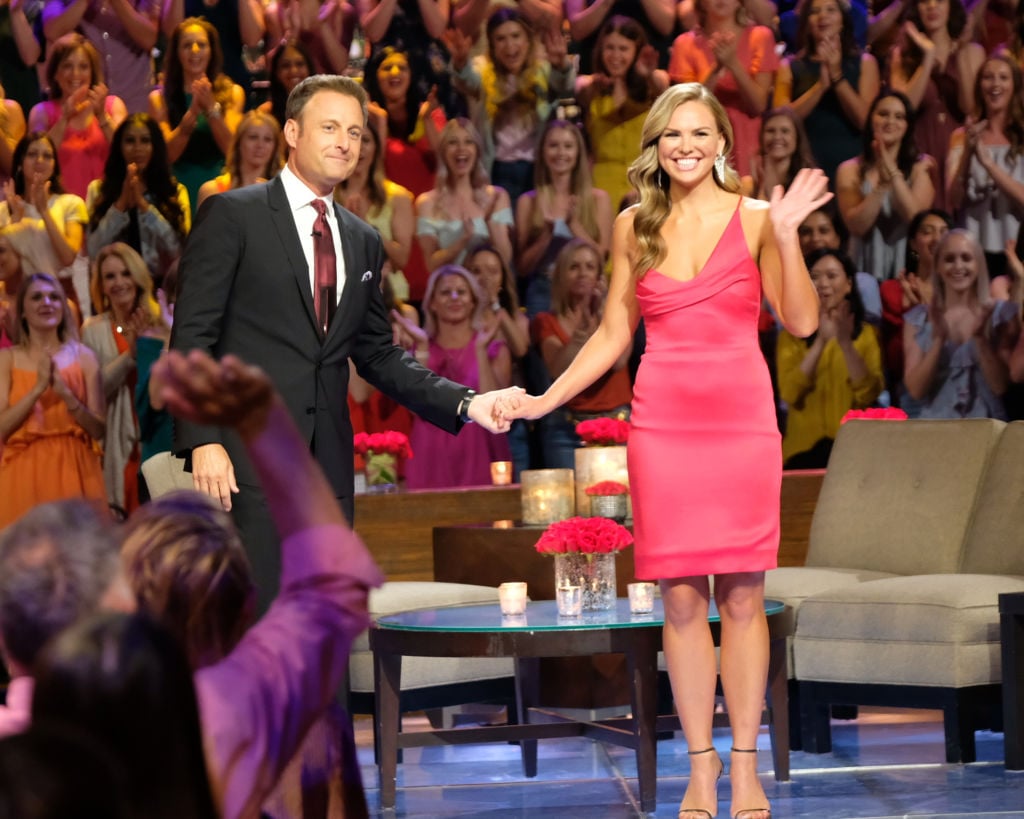 Brown didn't get a happy ending at the end of her season and many fans want to see that happen. But will she actually get a second chance?
"Look, anything's possible. I'm not against it," Harrison said on the Television Critics' Association's winter press tour, according to Us Weekly. "I think the things that make us love her so much — and I'm included in that and adore her — is she is so open and honest and just, she's a train wreck. You get to see the good, the bad and the ugly in Hannah and that's a rare thing in any human being."
The host did remind people that he won't have final say in that decision. "Do people want to see it again? I don't know," he said. "I guess we'll see what Bachelor Nation thinks."
It looks fans will have to continue sharing their love for the former star if they wish to see her again. We still won't know who will be the next star for some time.