Chris Hemsworth and Thor Are Basically the Same Person
In 2011, the movie Thor was released in theaters. It brought the God of Thunder to life and introduced millions to a new, handsome actor, Chris Hemsworth. Hemsworth is from Australia, and in his first movie role he played Captain Kirk's father in Star Trek. Both Chris and his younger brother, Liam, auditioned to portray …
In 2011, the movie Thor was released in theaters. It brought the God of Thunder to life and introduced millions to a new, handsome actor, Chris Hemsworth. Hemsworth is from Australia, and in his first movie role he played Captain Kirk's father in Star Trek. Both Chris and his younger brother, Liam, auditioned to portray Thor and Liam almost got it. However, fans on Reddit agree that Chris Hemsworth was the right choice. One fan wrote, "You know it's the perfect cast cause Thor: Ragnarok is technically just Chris Hemsworth in a costume and you still think he's Thor." Thor is a fictional character, who is known as the God of Thunder. He is tall, muscular, and charming, like Chris Hemsworth, but these two have more in common that just being muscular and lovable.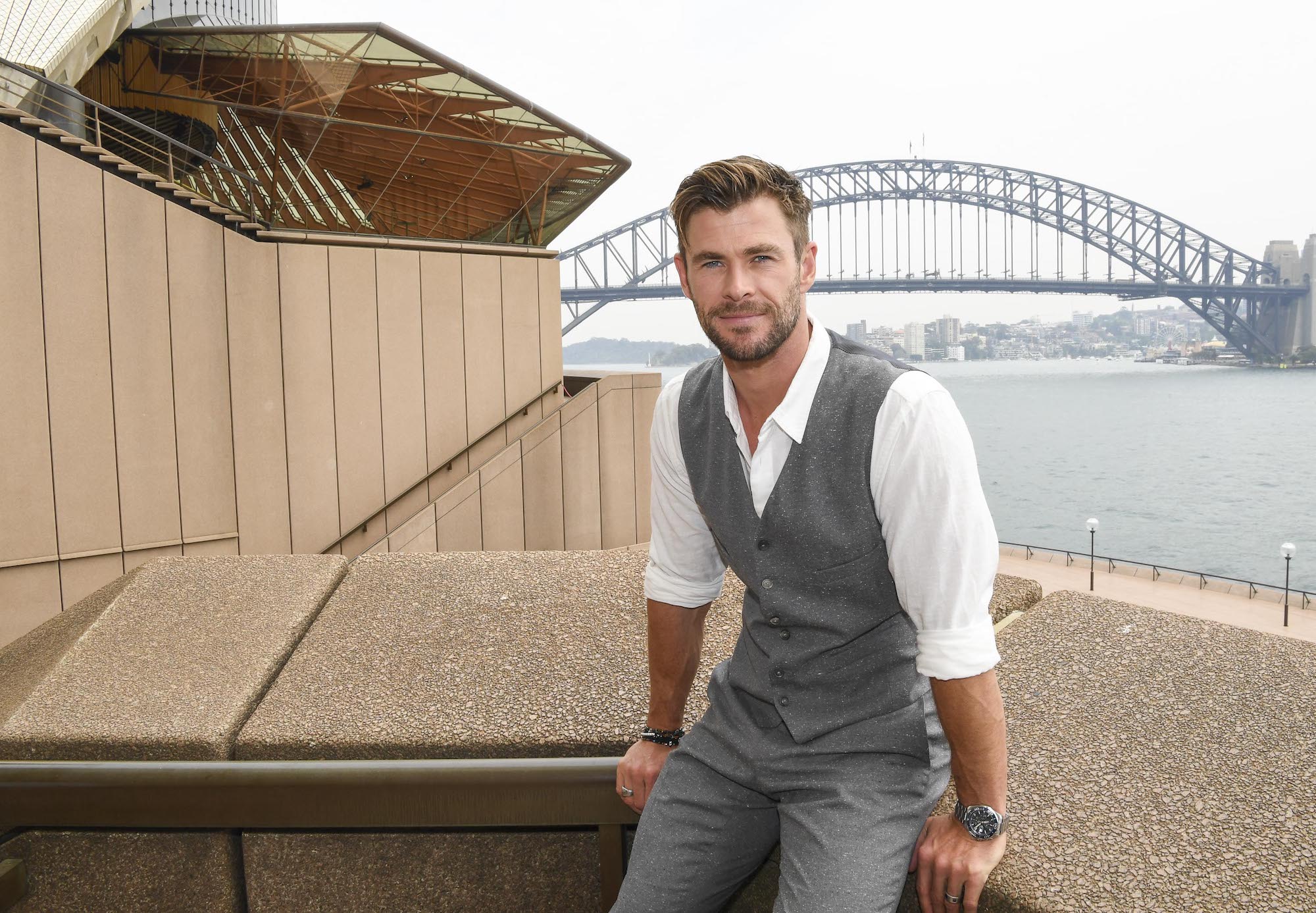 Who is Thor?
Thor, God of Thunder, is a superhero from the Marvel Comics and made his debut in 1962. The comic book character, based on the Norse god with the same name, was created by Stan Lee, Jack Kirby, and Larry Lieber. Thor Odinson is an Asgardian warrior prince who has a magic hammer, Mjolnir, that can control the weather. As Disney Fandom points out, Thor is, at first, very arrogant and impulsive.  Due to his actions, Thor's father, Odin, exiles him in hopes that Thor will change his ways. Thor ends up learning a lot on his adventures, and he does become a better person.
Who is Chris Hemsworth?
According to his IMDb bio, Chris Hemsworth was born on August 11, 1983, in Melbourne, Australia. Growing up, his parents, Leonie and Craig Hemsworth were an English teacher and a social-services counselor. He also has an older brother, Luke, and a younger brother Liam, who are both actors as well. In a Variety interview, Chris Hemsworth reveals that he originally got into acting to help his family and pay off his parents' home. He started acting in an Australian soap opera, Home and Away. Then in 2011, he was cast as Thor. Hemsworth now lives in Australia with his wife, Elsa Pataky, and three children.
How are Thor and Chris Hemsworth alike? 
Related: Chris Hemsworth Will Never Part With Thor's Original Hammer And His Wife Might Be Jealous
Besides both having very muscular bodies, Thor and Chris Hemsworth are very similar. One Reddit fan wrote, "I can't imagine a better Thor than Hemsworth. The man has absolutely encapsulated the character … with the look, the muscles, the charm, the comedic chops, and the drama … perfectly cast."
Thor eventually becomes a noble warrior who thinks through his actions and tries to compromise first. He fights for a greater good and has great admiration for compassion, courage, and honor. Thor is also agile and moves with grace. In addition to this, he has an enormous amount of respect for his family and is very fond of his mother. 
In 2019 GQ India interviewed Chris Hemsworth. In it, Hemsworth said, "…anywhere I meet people, or at home or with my family and friends, I am aware of how my actions can have a positive or negative effect." Similar to Thor, Chris Hemsworth considers his actions and has an awareness of his impact on people. Not only is he manly, but he's also sensitive and funny, and Vanity Fair has described him as a lovely human inside and out, sunny, laid-back, and polite.
Hemsworth is also agile, which he may owe to his hobby of surfing. Hemsworth cares deeply for his family and has great admiration for his parents. These are qualities that can also be seen in Hemsworth's Thor. Another fan on Reddit pointed out, "he shines in his goofy interactions with the guardians of the galaxy, but similarly is THE god of thunder throughout his return to Wakanda." He has portrayed Thor as a well-rounded, complicated character that feels real. 
What's next for Thor and Chris Hemsworth?
Related: Fans Have Chris Hemsworth's First 'Thor' Movie to Thank for the MCU's Success
Chris Hemsworth is set to portray Thor again in a fourth movie, titled Thor: Love and Thunder, and it's due to hit theaters in February 2022. An Insider article mentions that Natalie Portman will be rejoining him in her role as Jane Foster. Taika Waititi, who directed Thor: Ragnarok, will also be directing this new movie.