Chris Hemsworth Called 'Thor 4' the 'Greatest' Movie He's Ever Worked On
TL;DR:
Chris Hemsworth returns as the God of Thunder in Thor 4.
The actor recently called Thor: Love and Thunder the "greatest thing" he's worked on.
The Marvel sequel should answer questions about Thor's future in the MCU.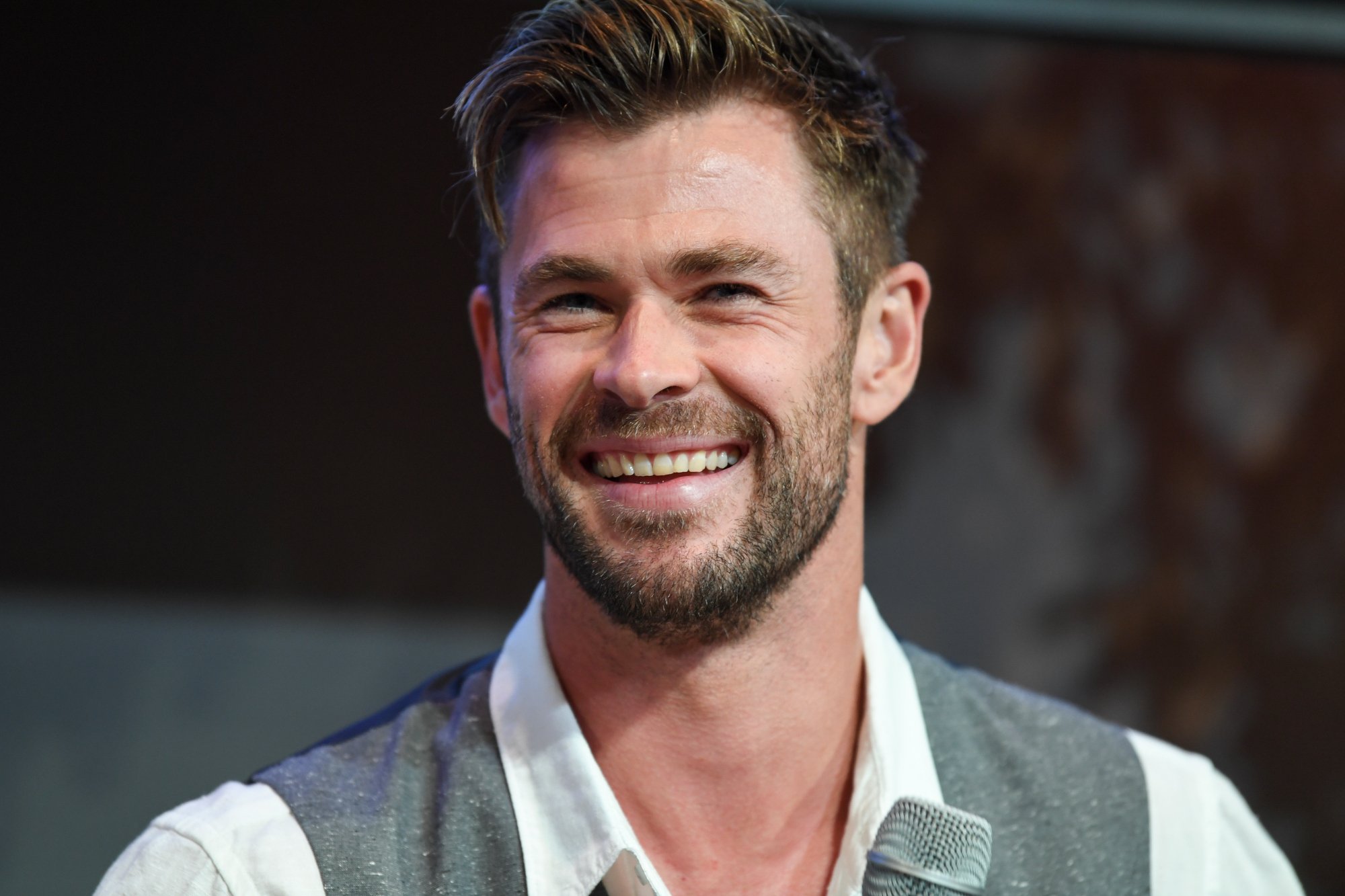 Thor: Love and Thunder hits theaters this July, and the sequel promises to show what becomes of Thor after the events of Avengers: Endgame. Hopefully, Thor 4 will answer questions about Chris Hemsworth's future in the Marvel Cinematic Universe. It also promises to take fans on another exciting journey. In fact, Hemsworth recently called it the "greatest thing" he's ever worked on.
The God of Thunder returns in 'Thor 4'
Although Marvel is nearly two years into Phase 4, it's been a while since fans saw the God of Thunder. Thor was last seen boarding a ship with the Guardians of the Galaxy at the end of Avengers: Endgame. Thor 4 will bring Chris Hemsworth's character back into the fold, even if he says he's given up his days of being a superhero.
And with Natalie Portman making her debut as the Mighty Thor, retirement could be in the cards for the God of Thunder. Even if it's not, Thor: Love and Thunder promises to deliver a heartfelt and entertaining addition to his story. And Chris Hemsworth recently hyped up the film in a big way.
Chris Hemsworth says 'Thor 4' is the 'greatest thing' he's ever done
Ahead of the latest trailer for Thor 4, Chris Hemsworth took to social media to talk about the upcoming sequel. The actor gushed about his experience working on the film, admitting he's over the moon about the end result.
"It is something I am so, so proud of," Hemsworth said. "This film is incredible. I cannot wait for the fans to see it. It is the greatest thing I've ever had the pleasure and honor of working on."
Considering his work on multiple Avengers movies — and a number of other blockbusters — that's high praise. Hopefully, fans feel the same way when the film hits theaters. But will it mark the end of Chris Hemsworth's time in the MCU?
Could Chris Hemsworth bid farewell to the MCU in 'Thor: Love and Thunder'?
The trailers for Thor 4 suggest Chris Hemsworth's character is looking for retirement. However, the actor doesn't seem keen to exit the MCU any time soon.
During a 2020 interview with Elle Man (via Variety), Hemsworth denied that Thor: Love and Thunder will serve as a farewell.
"Are you crazy?! I'm not going into any retirement period," he said. "Thor is far too young for that. He's only 1,500 years old," he said. "It's definitely not a film that I say goodbye to this brand. At least I hope so."
Of course, plans change, and Thor's future will largely depend on Kevin Feige's plans for the MCU. Still, with Mark Ruffalo's Hulk and Jeremy Renner's Hawkeye sticking around, it seems there's room for some of the OG Avengers in Phases 4 and 5 — even if they're taking on mentor roles.
Thor: Love and Thunder hits theaters on July 8, 2022.
RELATED: 'Thor: Love and Thunder': How Taika Waititi Decided to Bring Back Jane Foster