Chris Hemsworth Calls 'Thor: Love and Thunder's' 'Insane' Script One of the Best He's Read in Years
Thor himself, Chris Hemsworth, has some high praise for Taika Waititi's script for 'Love and Thunder.'
Chris Hemsworth just teased that Thor: Love and Thunder's script is absolutely insane. We are still a few years away from the movie's premiere, but Hemsworth is very excited about what director Taika Waititi has in store for the fourth installment in the franchise. While Hemsworth revealed that Love and Thunder is even wilder than Ragnarok, he hopes nothing changes before filming gets underway.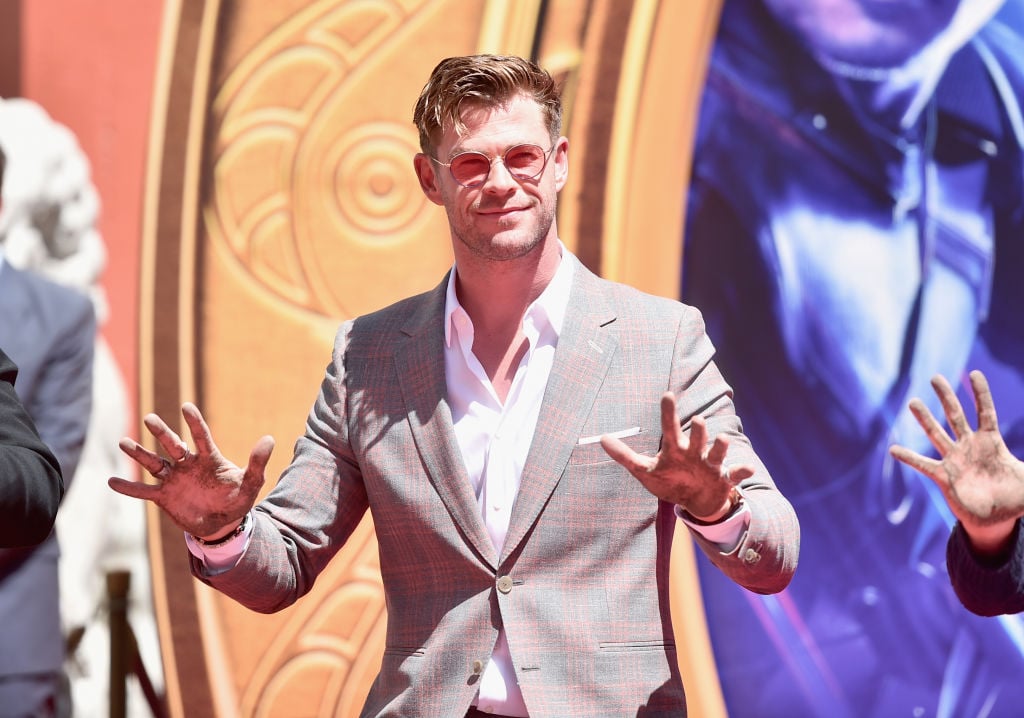 An inside look at 'Love and Thunder'
Chris Hemsworth's first two movies in the Marvel Cinematic Universe got mixed reviews from critics and fans alike. But the actor's character got a colorful makeover in Thor: Ragnarok from critically acclaimed director Taika Waititi.
Waititi removed many of Thor's iconic elements, including his beloved hammer and his hair, reinventing the character and highlighting his more comedic traits.
Many fans consider Ragnarok to be Thor's best movie, though the character was expected to end his run in the MCU following the events of Avengers: Endgame. After all, no other superhero has a fourth stand-alone film.
That all changed when Marvel announced Love and Thunder last summer. Waititi is back at the helm and is teaming up Hemsworth with Tessa Thompson (Valkyrie) and Natalie Portman (Jane Foster).
Marvel has been mum about the details of Love and Thunder, but we do know that Christian Bale will be playing the film's main villain. We do not know, however, if Loki (Tom Hiddleston) will be back in action, though he is slated to star in his own television show, Loki.
Chris Hemsworth opens up about the new script
Hemsworth is currently in the middle of promoting his new film on Netflix titled Extraction. According to Screen Rant, Hemsworth was talking about the film when he revealed that Waititi has already sent him a script for Love and Thunder.
Written by Waititi and Jennifer Kaytin Robinson, Hemsworth had nothing but good things to say about the script. Not only did he claim it was the best story he has read in years, but he also teased that Waititi has taken everything to the "extreme."
"It's Taika at his most extreme, and at his best. If the version I read is the one we get running with, it's going to be pretty insane," Chris Hemsworth shared.
This backs up what Waititi has said about the project. In a previous interview, the director said that Ragnarok looks "safe" compared to what he has in store for Love and Thunder. Given how Waititi just won an Oscar for the screenplay for Jojo Rabbit, we cannot wait to see what he has in mind.
Waititi has also teased that the movie is going to feature space sharks. If the film reaches anywhere near its hype, Love and Thunder could go down as Marvel's craziest movie yet.
Marvel adjusts Phase 4 schedule
While we cannot wait for Love and Thunder to hit theaters, Marvel has pushed back all of the premiere dates for its Phase 4 movies due to the coronavirus pandemic. Black Widow, which was set to kick off Phase 4 in May, will now open in theaters in November.
The Eternals, starring Angelina Jolie, Richard Madden, Kit Harington, Gemma Chan, and Selma Hayek, is now hitting theaters in February of 2021. Simu Liu's Shang Chi and the Legend of the Ten Rings will premiere in May of 2021, while Doctor Strange in the Multiverse of Madness will open in 2022.
Marvel also has a slew of television shows that are slated to premiere on Disney+ over the next few years, starting with Falcon and the Winter Soldier. That project was supposed to hit the streaming service this August but filming the current crisis has delayed filming.
The good news is that Marvel has revealed official release dates for Black Panther 2 (May 2022) and Captain Marvel 2 (July 2022).
As far as Chris Hemsworth's Love and Thunder is concerned, the movie was originally scheduled for a 2021 release. The film will now premiere in theaters in February of 2022, one month ahead of Multiverse of Madness.