Chris Hemsworth 'Felt a Lack of Creativity' Playing Thor, But a Surprising Role and Taika Waititi Turned Things Around
Chris Hemsworth is probably most memorable for his role as Thor, but there was a time when playing that character got a bit stale for the actor. His love of acting was reignited by playing a character who was the furthest thing from a superhero — and he returned to the role refreshed, with the help of director Taika Waititi.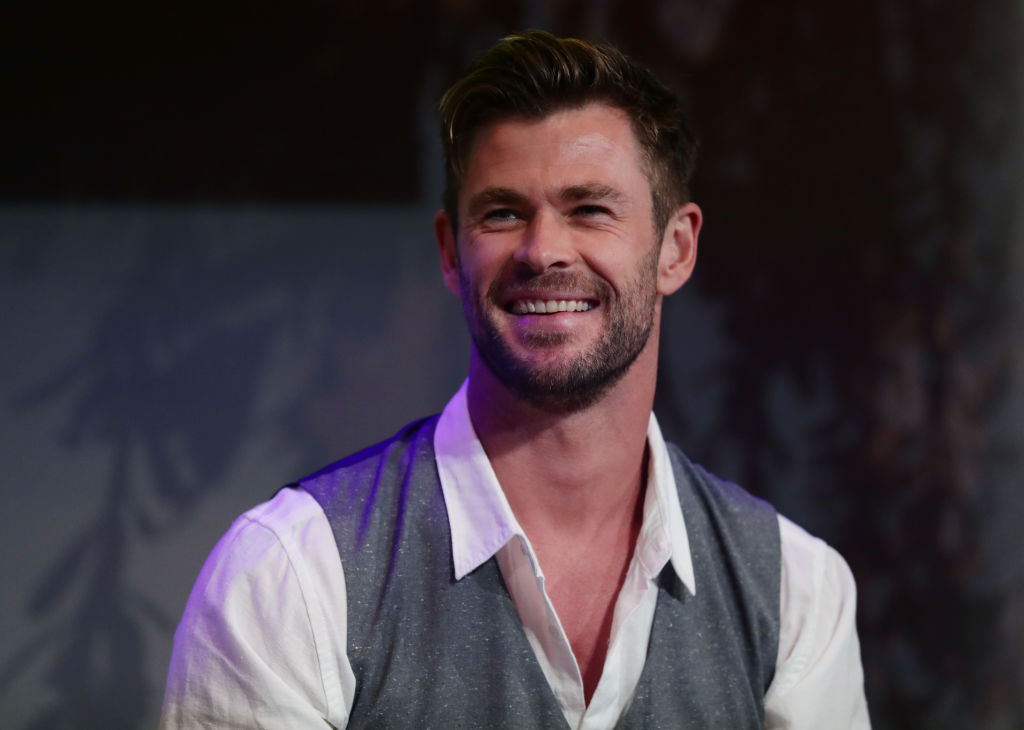 Hemsworth's role as Thor got stale
During an interview for GQ Australia's June 2020 issue, Hemsworth shared how he was 25 years old when he was cast as the character Thor in 2011. Though he had some success at the time and was famous in Australia for appearing on a local version of Dancing with the Stars, Hemsworth was unable to land roles in X-Men and G.I. Joe.
"I had seven or eight call backs and I thought one of those was going to land," he shared with GQ. "But then neither of them did and all of a sudden I thought: this is it, I've missed it again. But then Thor came along. If I had got one of those previous roles I wouldn't have got Thor."
Though he found great success with the role and is about to play the character for the ninth time in the upcoming Thor: Love and Thunder, out next year, Hemsworth admitted that he started to lose a bit of steam. "I felt a lack of creativity," he shared, adding, "But that was less about whether I was typecast — it was, 'Is this all I can do?'"
He was reinvigorated by another role
After doubting himself and his career, Hemsworth took on an unlikely role in 2017 as a cult leader in Bad Times at the El Royale. Though it wasn't a blockbuster Marvel film, it did give the actor some new energy after feeling burned out from playing Thor.
"It reignited my love for acting," he said of the role. "I got to do something that wasn't about special effects and action sequences. When it becomes too familiar, it's very easy for me to say, 'What the hell am I doing this for?'"
Director Taika Waititi brought new energy to the role of Thor
In addition to stretching his acting talents in Bad Times at the El Royale, Hemsworth returned to play Thor again, with director Waititi at the helm of 2017's Thor: Ragnorak. Waititi brought new energy to the film, as Hemsworth shared, "He's insanely fun."
Given that experience, Hemsworth made it clear that Waititi brings a lot to the table. "But don't mistake that child-like, frantic energy for someone who isn't prepared," Hemsworth explained. "That's quite a unique combination, that he has the ability to, through humor, put you at ease, but is also armed with all the knowledge that a director needs to lead you through the process. And it came at a time when I desperately wanted there to be more humor to the character."
Despite Hemsworth's fame as a superhero, he hasn't totally won over his kids. "I get a kick out of it when they actually enjoy my movies," he shared, adding, "But there's also an equal share of eye-rolls — I couldn't be less cool in their eyes. It's nature's way of telling me the truth. You can fall into a false sense of self-importance on a film set, where you feel you're special, so it's good to remind yourself that it's not the case. And kids certainly drive that home."