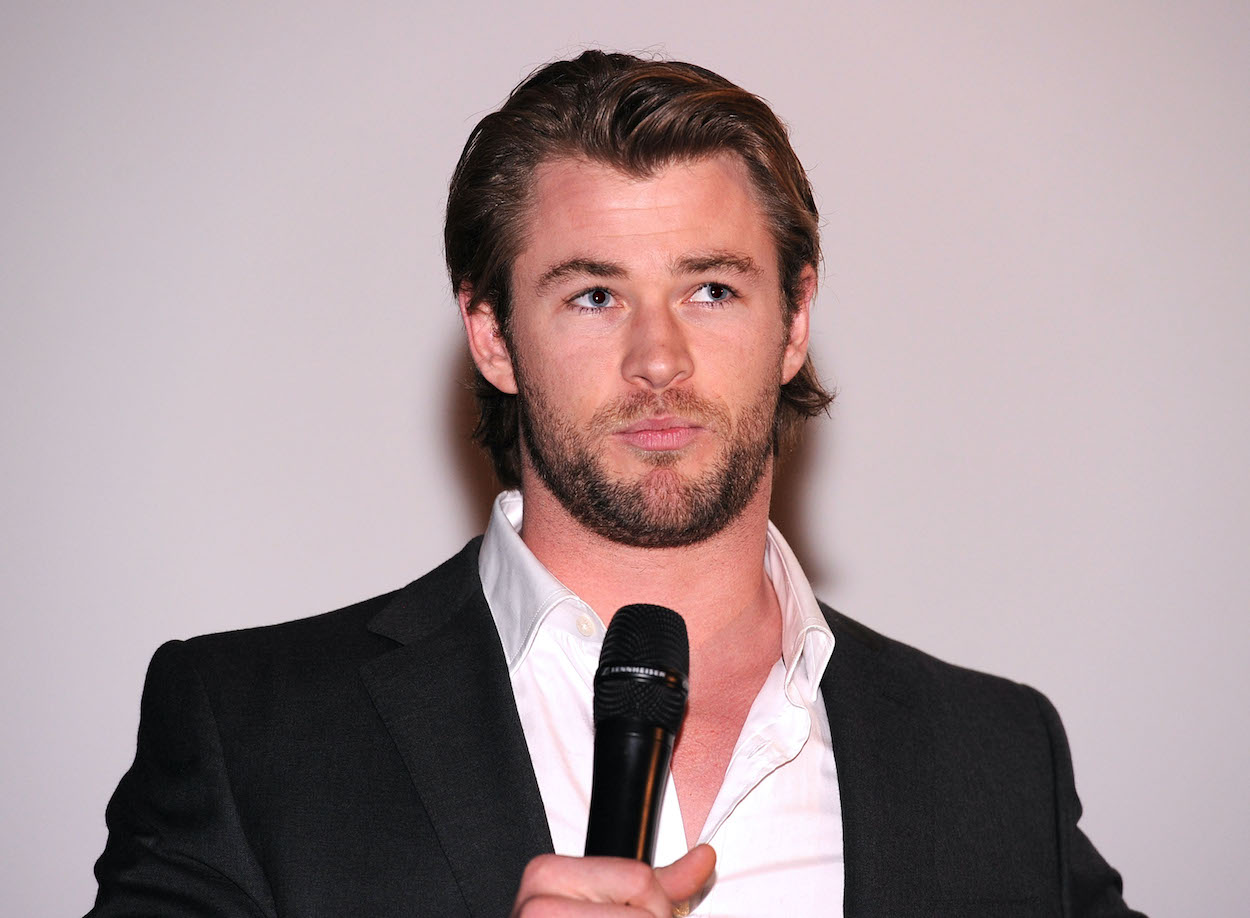 Chris Hemsworth Says Marvel Ghosted Him After His First 'Thor' Audition
Chris Hemsworth's first 'Thor' audition went sideways, Marvel ghosted him, and his younger brother almost got the role before he finally got the part.
Chris Hemsworth had a small but impactful part in the Star Trek reboot, but playing Thor in the Marvel Cinematic Universe took his career to the next level. Star Trek ultimately helped him land the part, but not before Hemsworth's Thor audition went sideways, Marvel ghosted him, and his younger brother almost got the role.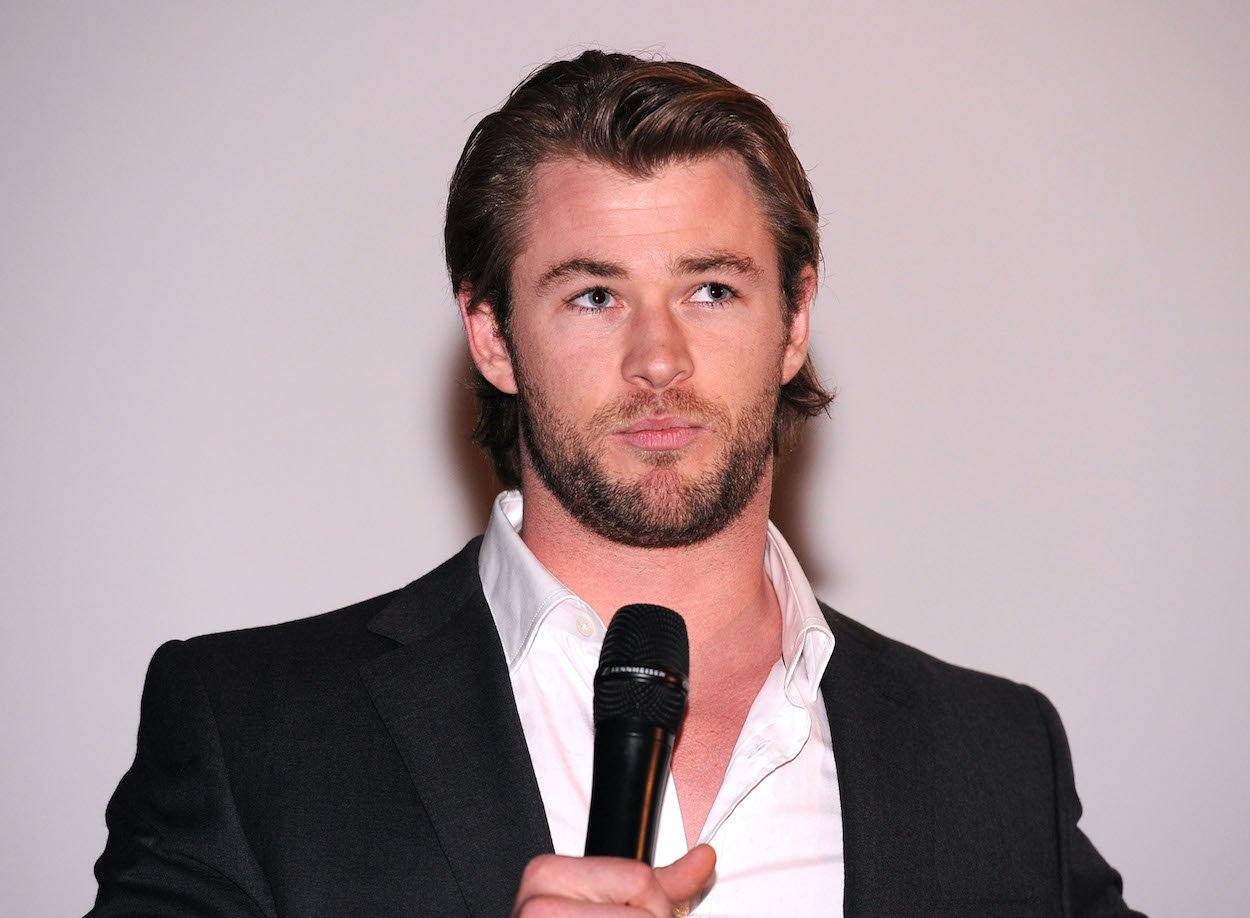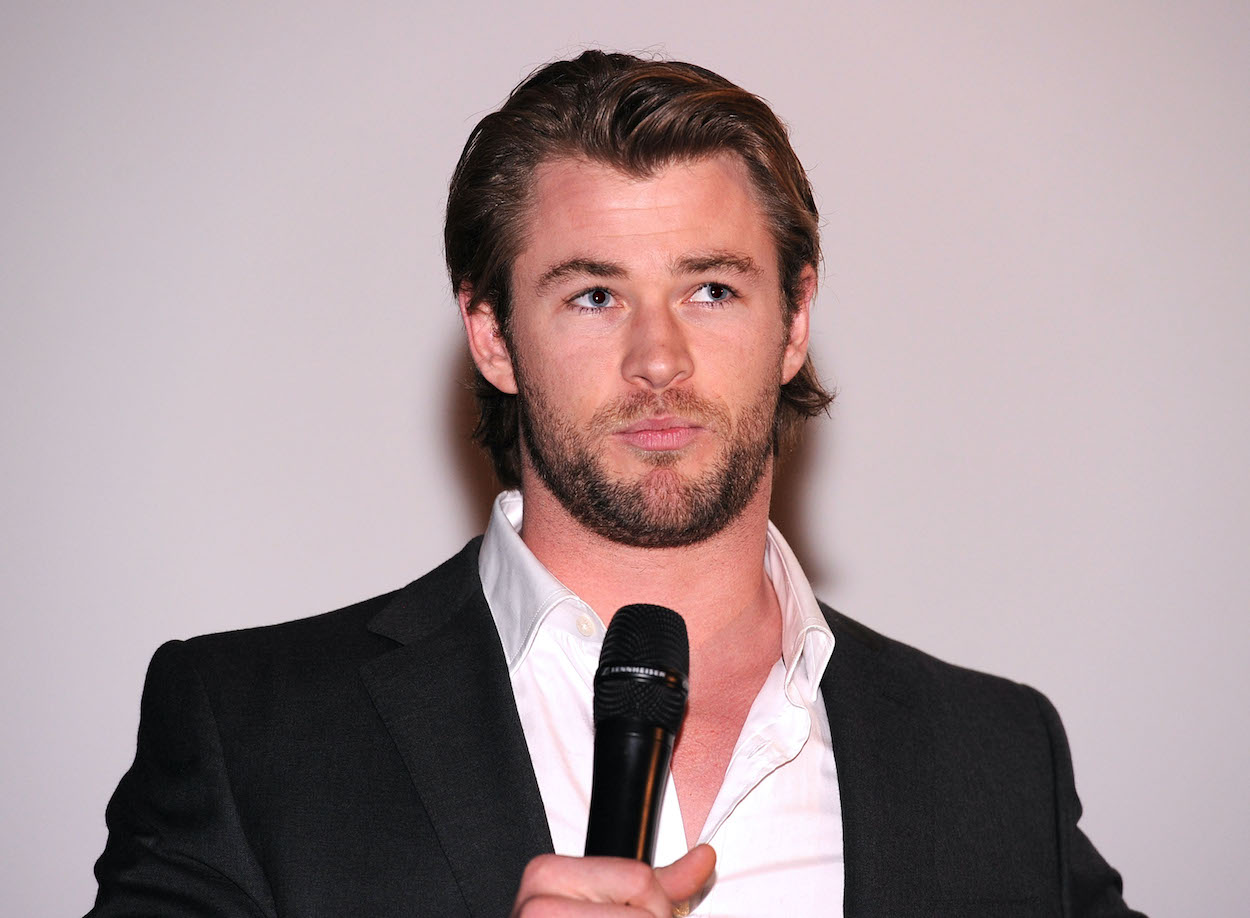 Chris Hemsworth was almost broke and about quit acting before playing Thor
It's difficult to conceive now, but Hemsworth was once a struggling actor. Star Trek, in which he plays George Kirk, was his first movie, but it didn't lead to tons of opportunities. He almost quit acting after Star Trek, but Hemsworth appeared in a couple more movies — The Perfect Getaway and Ca$h — before Thor.
Still, Hemsworth's movie career was slow to get off the ground, and he was running out of money before he joined the MCU. He seemed destined to play the part, but Hemsworth's Thor audition sucked, he got ghosted by Marvel, almost saw his brother, Liam, win the role, and needed a little bit of outside help to earn the part of a lifetime.
Hemsworth blew his first 'Thor' audition, got ghosted by Marvel, and eventually bested his brother for the part
Hemsworth's fourth Thor movie will set an MCU record — he'll be the first actor to star in four standalone films.
But Hemsworth's Thor audition "sucked," he never got a call back, and Liam Hemsworth was the first Hemsworth that Marvel seriously considered for the part, as he told Wired in June 2022 (via YouTube):
"I auditioned for Thor many years ago, probably 11 or 12 years ago, and I didn't get a call back. I think — my audition sucked, I think that was the response I got. Then my younger brother auditioned, and he got very close. He got down to the last five people, but then he didn't get it. They were like, Look, he's great, but he's a bit young. My manager then said, 'Well, he does have an older brother,' which was me. 

"I went back in and re-auditioned a few times, and I just had a different attitude. Maybe I had a little more sort of motivation that my little brother had got a look in and I hadn't. I had also done a couple of films in between those two auditions, so I had a bit more experience and confidence in what I was going to do."

Chris Hemsworth on his 'Thor' audition process
Hemsworth also had a little bit of outside help. One of the films he worked on amid his Thor auditions was The Cabin in the Woods. Joss Whedon, who wrote and produced that movie and later directed Hemsworth in The Avengers, recommended Thor director Kenneth Branagh take a closer look at Hemsworth for the part. 
Still, even when Marvel decided to cast Hemsworth as Thor, the Australian actor had to douse his doubts before saying yes.
Hemsworth dealt with excitement and hesitation when he finally got the part
Hemsworth's road to playing Thor was a winding one: A sucky audition. Ghosted by Marvel. His brother almost winning the role. A little bit of outside help and then a chance to audition again. As excited as Hemsworth was to finally earn the nod, he still hesitated to say yes.
"I was so excited. I had a very slight hesitation about it. It was going to be a six-picture deal and did I want to be locked in and typecast as one character?" Hemsworth told Wired. "And then I was like, You don't have a choice, so shut up. I pushed that voice aside and said, yep. I went [for it], but none of us really knew if it was going to work, or if there was going to be an extension beyond that first into Thor 2, 3, 4, etc., or Avengers 1, 2, 3, 4, 5, or whatever. It was all just an idea and a dream and one I was on board with."
Thor: Love and Thunder, which comes to theaters July 8, reunites Hemsworth with Thor: Ragnarok director Taika Waititi, but the fourth Thor film might be Hemsworth's last Marvel movie. Indeed, as Phase 4 of the MCU winds down, now seems like a natural time for Hemsworth to explore other roles.
He's set to star in Furiosa, the Mad Max: Fury Road follow-up, and he's attached to a Hulk Hogan biopic. Our guess is Hemsworth nailed those auditions, unlike his first shot at Thor.
For more on the entertainment world and exclusive interviews, subscribe to Showbiz Cheat Sheet's YouTube channel.