Chris Hemsworth Reveals He Was Running Out of Money Before Marvel's 'Thor'
Arguments can still be made that actors playing superheroes are a bit of a sellout in the minds of skeptical Hollywood analysts. In the case of Chris Hemsworth, this has a far different perspective when you look at it through a monetary lens.
If it's true many top actors have become much wealthier becoming a part of the Marvel Cinematic Universe, we don't always know the backstories on why they went there.
Considering Robert Downey, Jr. was doing mostly independent films in the mid-2000s, the monetary rewards for the MCU were just too tempting. For Hemsworth, it was a more dire situation financially.
Hemsworth had a challenging time trying to become an American actor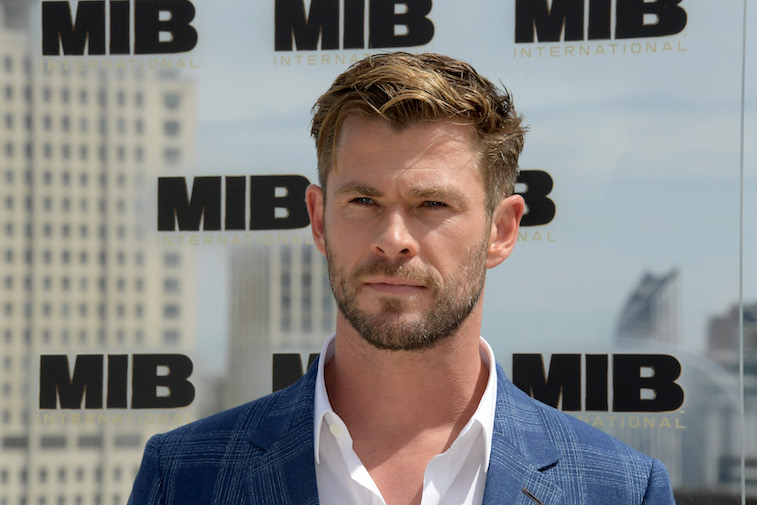 Let's go back in time a decade when Hemsworth first came to Hollywood to act in films. Prior to that, he'd had seven years of acting experience in Australia, mostly on TV.
No doubt it was a little easier to survive with actor earnings in Australia than when living in Los Angeles. Outside of receiving a brief, small part playing James Kirk's father in the first Star Trek reboot movie, he had a hard time wrangling any lucrative acting deals.
His very first acting job here in the U.S. was for an indie film called Ca$h where he was basically hired based on appearance over acting skills. Even if this isn't the first time such a thing was done to create a movie star, it was risky.
After this movie and appearing in 2009's A Perfect Getaway, Hemsworth found himself in financial trouble.
Missing out on key roles led to near acting burnout
The late 2000's were not a good time for Hemsworth as he recently recounted in an interview for Variety. His goal to help his family financially made him too nervous at auditions to the point where he couldn't relax. Anxiety became a big problem in his life.
This might have cost him being cast in G.I. Joe and playing Gambit in the X-Men movies featuring Wolverine. Of course, since then, he's learned to bring a confidence to every role by looking more relaxed than anyone else.
Yet, career pressure can truly put holes in your brain. Losing out on these auditions put Hemsworth in a dangerous place financially. For a time, he wasn't sure he'd be able to stay in Los Angeles due to running out of money.
Being cast as Thor was the best showbiz serendipity, but surely not the only story where an actor was virtually saved by the bell before giving up.
What happens now that Hemsworth has made millions of dollars?
Many sources now say Hemsworth's net worth is honing in on the upper double million figures, with some estimates closing in on $100 million. Not that his other film projects outside of Thor have been quite as lucrative as the MCU offered.
Maybe this changes if the new Men in Black: International franchise manages to catch fire. Hemsworth now has time to hone in on new movie properties to avoid facing any dangerous stereotyping playing Thor for a decade.
Then again, he could just coast as an actor for the rest of his life and be able to live comfortably. Based on his ambitious frame of mind, however, he likely wants to turn in quality work. As quoted by F. Gary Gray in the above Variety interview:
"There's a difference between superstars and actors who study their craft. He's a combination of both."
When there's this much commitment put in, Hemsworth is sure to find acting parts showing off skill while managing to stay lucrative at the same time. Only in the superhero cinematic universe has this mostly held true.