Chris Hemsworth's Trainer Reveals the 3 Rules the 'Thor' Star Follows to Maintain His Superhero Body Year-Round
Chris Hemsworth has become a global superstar over the past decade thanks to his role of Thor in the Marvel Cinematic Universe. For a decade, Hemsworth's impressive superhero physique has been on display for millions to see on the big screen. The actor has put in some serious work to achieve his perfect shape. But according to his trainer, Hemsworth follows three simple rules to maintain his superhero body year-round.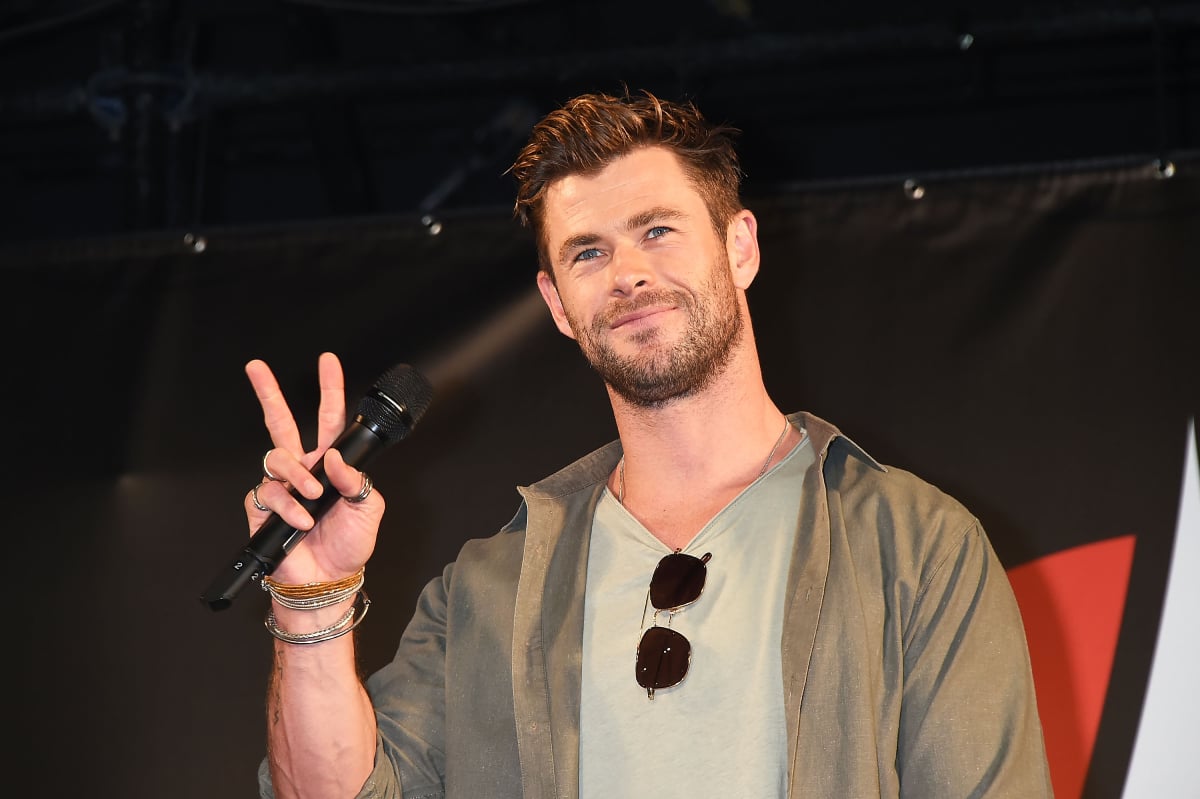 Chris Hemsworth's approach to health is all about balance
When speaking to Healthy For Men in 2019, Hemsworth explained that his approach to health was all about balance. He says that he breaks it down into three straightforward steps, and each have the same investment and potential as the others.
"So there's the working out, there's the food, and there's the sleep," Hemsworth explained. "When you approach health like that, and are concentrated in making sure you respect each of those three things as much as the other two, you can quickly find balance, and from balance you gain structure and a base on which you can succeed."
With that approach in mind, Hemsworth designed his own fitness and nutrition app called Centr. The program breaks things down into exercise, food, and mindfulness. The Avengers: Endgame star made it clear that he invests a lot of hours in the gym. But he also backs it up with a particular diet and a healthy lifestyle.
Hemsworth says there is no "secret recipe" to fitness. The only thing that works is to put in the hours and dedicate yourself to the task.
The 'Thor' star says diet is the most important factor
Depending on his work schedule, Hemsworth will usually train twice a day for two hours at a time. The workouts happen five days a week, with two days off for rest. Despite all of the time he puts in at the gym, Hemsworth says that diet is still the most important factor.
He says that's the case especially when it comes to overall general health and staying lean. The father-of-three says that if he's not training that much but his diet is spot on, then he will "stay in the good zone."
RELATED: Chris Hemsworth Turned To This Surprising Diet To Bulk Up For 'Avengers Endgame'
Hemsworth has also found that if he wants to put on more muscle mass, he has to eat more calories. He understands that might go against logic, but eating more works for him. He says that when he tries to play around with his diet by reducing animal protein and adding vegan cooking, it doesn't have the same results.
During the pandemic, Hemsworth has added meditation to his routine to reduce the stress that 2020 has caused. According to The Daily Mail, he recently launched a new meditation video series for his Centr app. He gave fans a preview of the videos on Instagram.
Chris Hemsworth's trainer shares three golden rules to achieve the Thor physique
To maintain his superhero physique year-round, Hemsworth follows Joseph "Da Rulk" Sakoda's functional training method. The Daily Mail noted that Sakoda shared three golden rules with SMARTdaily to help those who want to achieve a ripped physique like Hemsworth.
Sakoda says that rule number one is "no equipment necessary." Functional training doesn't need weights, so it doesn't have to be done at a gym. Instead, it uses body weight and can be done at home. Movements involved in functional training include squats, lunges, and push-ups.
RELATED: How Much Longer Is Chris Hemsworth's Contract With Marvel?
The second rule that Sakoda shared is to keep workout sessions short and sharp. There is no need to spend hours and hours in the gym. In addition to functional training exercises, Sakoda also recommended adding some Pilates or yoga classes.
Finally, Sakoda says that rest days are important. and they are a must. Just be sure not to overindulge.
Thor: Love and Thunder is scheduled to hit theaters on February 11, 2022.