Why Chris Hemsworth's Wife Replaced Natalie Portman for This Kissing Scene in 'Thor: The Dark World'
Natalie Portman is set to reprise her role as Jane Foster in the upcoming Marvel film, Thor: Love and Thunder. The last time fans saw Portman's Jane, other than a blink and you'll miss it cameo in Avengers Endgame, was in Thor: The Dark World. There, one of the most significant scenes of the movie was Chris Hemsworth's Thor and Portman's Jane solidifying their love with a kiss.
However, Portman wasn't the one kissing Hemsworth in the scene. Instead, it was Hemsworth's own wife, who ended up having to replace the Star Wars actor for the take.
Why Natalie Portman was once allegedly unhappy with Marvel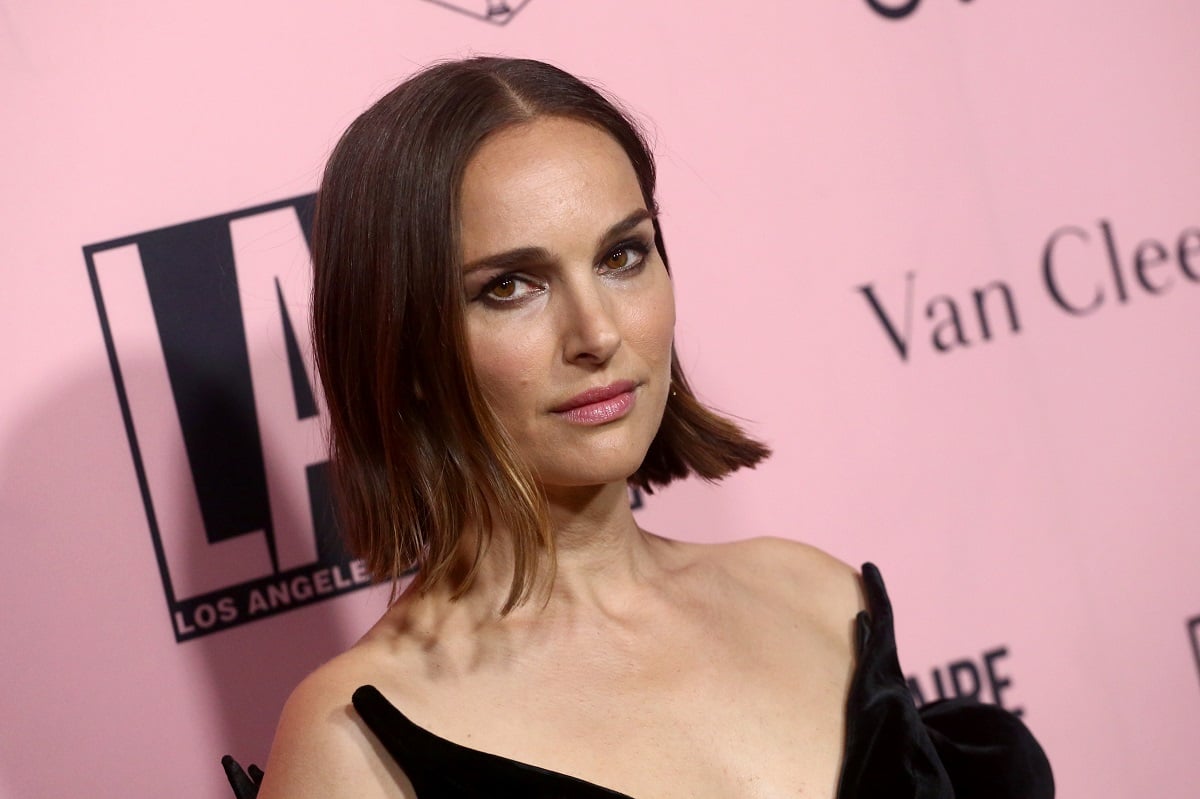 Natalie Portman allegedly had issues with Marvel replacing their original Thor 2 director in Patty Jenkins. According to The Hollywood Reporter at the time, Portman was enthusiastic when Jenkins was recruited into the Marvel family.
However, Portman contemplated taking a break from acting to spend time with her newborn child, but Jenkins' inclusion into the MCU reinvigorated her interest. The Hollywood Reporter's sources claimed that Portman had a say on who should replace Patty Jenkins as director to smooth out tensions between the two.
Although Portman has never come out to verify or debunk these allegations, she did have an amicable split with the MCU. In a 2016 interview with Vanity Fair, Portman revealed that she was done at the time with Thor.
"As far as I know I'm done," Portman said. "I mean, I don't know if maybe one day they'll ask for an Avengers 7, or whatever."
Why Chris Hemsworth's wife replaced Natalie Portman for this kissing scene in 'Thor: The Dark World'
Portman seemed to be in the middle of very interesting circumstances behind the scenes of Thor: The Dark World. Apart from losing director Patty Jenkins, she also found herself unable to film a passionate kissing scene with Hemsworth's Thor.
In an interview with NY Daily, Portman revealed that she couldn't do the take because of their conflicting schedules. Marvel was doing reshoots of the film at the time, and by then Portman already moved on to another film.
"He was working in Hong Kong and I couldn't get there because I was working on my own film," Portman said according to US Magazine.
Because of Portman's absence, they had no choice but to get Hemsworth's wife to do the kissing scene. Fortunately, Elsa Pataky was traveling with Hemsworth during the shoot. Pataky picked up where Portman left off.
"So they put his wife in my wig and costume," Portman revealed. "That's why it was so passionate."
It was Hemsworth who made the call to do the scene with his wife. With Portman unavailable, Hemsworth was given the option to pick from a group of girls to kiss by the director. The Extraction star, however, came up with a better solution.
"He said, 'do you want to pick one? Who do you want to kiss?'" Hemsworth said in an interview with W magazine. "And I said, 'My wife's around the corner, let's get her in.'"
Natalie Portman had to stand on a ramp to kiss Chris Hemsworth
One of the reasons Chris Hemsworth was cast in Thor was because of his height. According to Hemsworth in the same interview with W magazine, the casting call wanted an actor who was 6 feet, -'3 inches or above to fill the role, and Hemsworth was more than qualified. However, this presented an issue when it came to Portman, who's 5 feet, -'3 inches, to kiss her co-star. Creative methods had to be put in place for Portman to be able to kiss her towering love interest.
"I was mainly cast in the role because I can make anyone look huge when they stand next to me," Portman said on the Graham Norton Show according to US Magazine. "I'm extraordinarily short. They usually had a ramp for me to walk up so I could land somewhere near his face."