Chris Larangeira Is 'Walking Away or Toward Something Better' Amid Divorce From Angelina Pivarnick
Jersey Shore: Family Vacation stars Chris Larangeira and Angelina Pivarnick are in the midst of a divorce. Both reality TV stars have been quiet regarding their separation, but after "The Sexpert" episode of the MTV series, Angelina and Chris have something to say on social media. See what Chris posted about "perspective."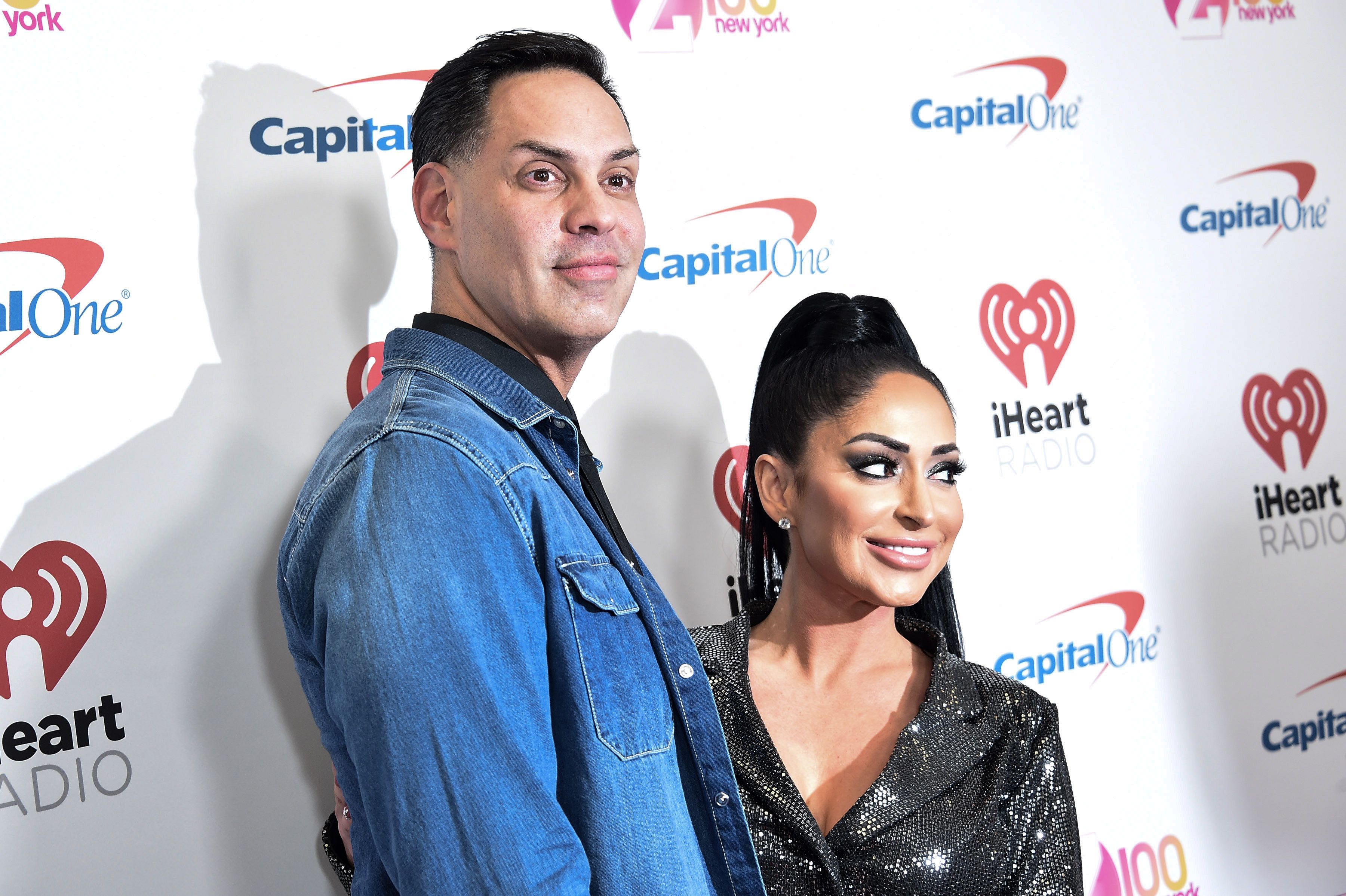 Angelina Pivarnick spoke out about the divorce after 'The Sexpert' episode of 'JSFV'
Angelina and Chris spoke with a sex expert in the Mar. 17 episode of Jersey Shore: Family Vacation. In the episode, a "sexpert" led the couple through an exercise where they could communicate and feel heard.
Angelina spoke of her childhood abandonment and the impact it has had on her life. Then, Chris opened up to his wife admitting he felt secondary to her friends and family. "You know I love you," he told her, adding: "You're funny; you make me laugh all the time." In what Deena Cortese called a "beautiful" moment, Chris shed a tear.
As the episode was airing, Angelina spoke out online about the divorce and its toll on her. "Its been hard," she tweeted. "All of it. Chris has been going to the media and my roomies. I don't know why, but I've been silent."
Angelina agreed with a fan who said the episode was "brutal" to watch, tweeting: "Especially knowing we aren't together anymore."
"Sorry we couldn't make it work," she replied to another fan who said Chris loves Angelina. "I think he needs to find himself also. The fact he called my friends and told them lies to ruin s*** broke me to the core."
She also said: "Too many [people] got involved and a lot of lies going around so. It's all sad."
Chris Larangeira posts about perspective and 'walking toward something better' amid divorce from Angelina
Chris posted a photo of himself with a "loading" GIF on Instagram on Mar. 21, 2022. "Walking away or walking towards something better," he captioned the post. "It's all perspective."
The reality star has been fairly quiet on social media since news of his divorce from Angelina broke. However, she has hinted at Chris being The Sun's source regarding her relationship with Joe "Old Bridge" Tarallo.
Chris Larangeira filed for divorce in January 2022
Chris and Angelina got married in November 2019. Less than two years later, Angelina filed for divorce in January 2021, but she never served him the papers, so courts dismissed the filing by August.
As documented in Jersey Shore: Family Vacation, she and Chris were working on their marriage. At the beginning of JSFV Season 5, Angelina collaborated with her divorce lawyer on a deadline to either repair the relationship or move forward with the divorce. The Sun reported Chris filed for divorce in New Jersey on Jan. 22, 2022.
The cast is currently working on the second half of season 5, but it's unclear if Chris is still filming for the MTV series. Watch the Jersey Shore: Family Vacation Season 5A finale on Mar. 24 at 8 p.m. ET on MTV.
RELATED: Vinny Guadagnino Is Back at Chippendales; When to See the 'Jersey Shore: Family Vacation' Star in 2022