Chris Pratt and Arnold Schwarzenegger Share a Special 'Understanding' About Their 'Work'
Chris Pratt and his father-in-law Arnold Schwarzenegger have a lot more in common than Katherine Schwarzenegger Pratt. Both are major Hollywood movie stars. And according to Pratt, when he talks about work, Schwarzenegger totally gets it.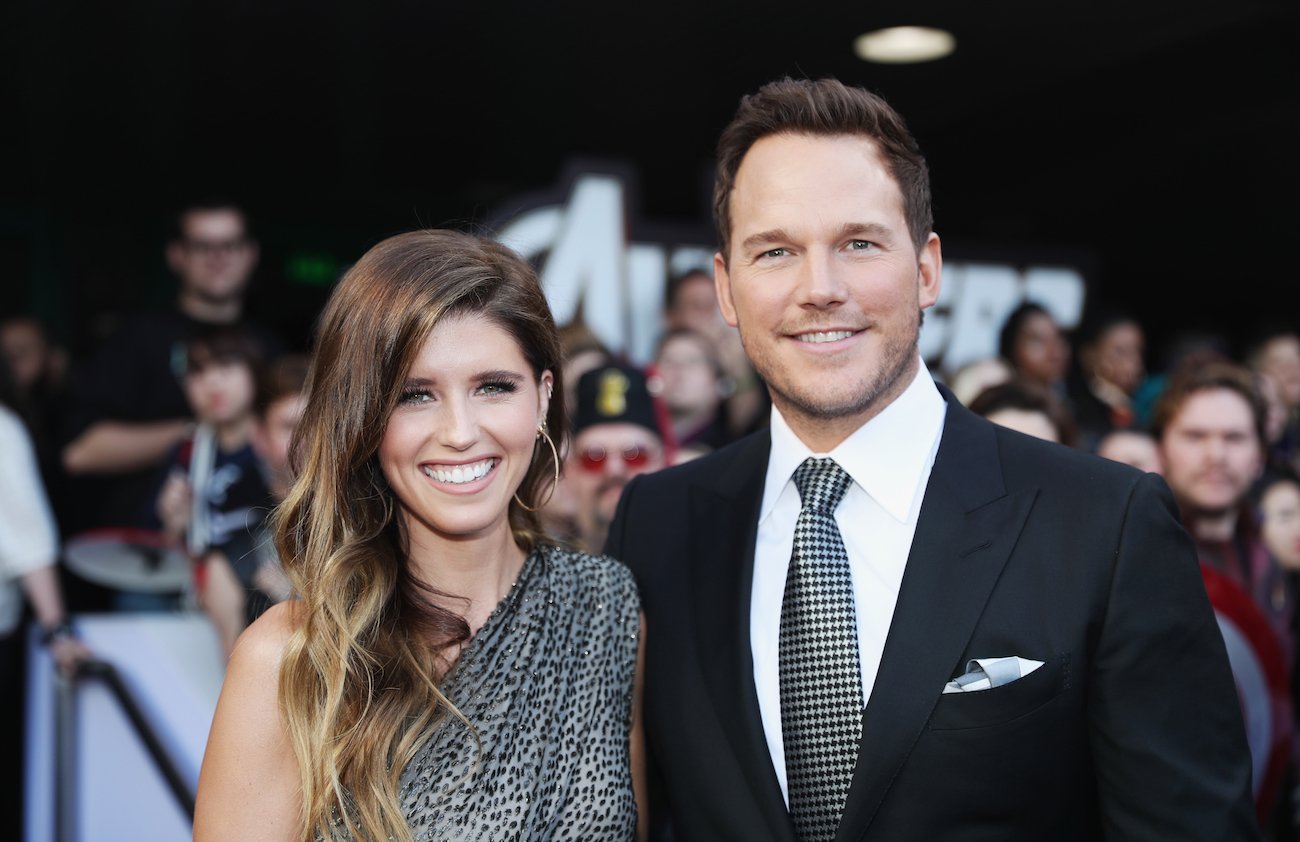 Chris Pratt feels privileged to be a working actor
In the past decade, Pratt has become one of the biggest movie stars in Hollywood. He's the lead in the blockbuster Jurassic World, Guardians of the Galaxy, Avengers, and Lego movies. And he's slated to appear in the upcoming Marvel film Thor: Love and Thunder.
Pratt is currently promoting his latest project, The Tomorrow War. In the movie, he portrays Dan Forester, a father who signs up to fight a battle against aliens in the future. 
"The film is a big fun action-adventure that takes place in 2021 as well as in 2051," Pratt told Bollywood star Varun Dhawan in an interview for Amazon Prime Video India. "So, this war is being raged against the invading alien forces, though it takes place 30 years away."
In his chat with Dhawan, Pratt also talked about how far he's come since his early acting days when he could barely get an audition. And despite all the success he's seen in recent years, he still feels blessed with all the work he's getting. 
"I read a lot of scripts these days," Pratt said. "I am in a very blessed position where people come and tell me, 'hey, please get my movie made.'" 
Arnold Schwarzenegger and Chris Pratt share an understanding of show business
Pratt may be married to the daughter of a former California governor. But before his father-in-law got into politics, he was one of the biggest action stars in the world. And now that Pratt's become a major action hero himself, he and Schwarzenegger talk shop with a unique level of understanding. 
"It is interesting to be able to talk to him (Arnold  Schwarzenegger) about work," Pratt told Dhawan. "There's an understanding there. He is a much bigger icon than I will ever be, and he was a big part of the fabric of my youth. I am fortunate to have him as my father-in-law."
Arnold Schwarzenegger thinks Chris Pratt is a talented actor 
With movies like The Terminator and Total Recall under his belt, Schwarzenegger knows what it takes to be a great action hero. And in an interview with Jimmy Kimmel Live, the actor and former governor praised Pratt for his talent and how well he treats Katherine. 
"The thing is, first of all, I'm really happy that he is such a great guy," Schwarzenegger told Kimmel. "Not only a very talented guy and a great actor, and a great son, all this stuff. But a really kind man, and kind to my daughter, which is the most important thing for me."
But Schwarzenegger also admitted that he was slightly intimidated when he first discovered his daughter was dating Pratt. 
"I was like, blown away when my daughter was telling me that she's going out with him,"  he said. "'Do you have to have a guy that's taller than me, that is bigger than me, that is doing bigger movies than me, and all of this kind of stuff that makes more money than me? What is going on here?'"
Pratt's new movie, The Tomorrow War, is currently streaming on Amazon Prime Video.