Chris Pratt Connects 'Jurassic World' and 'Parks and Recreation' (Plus the Scene That Took Years Off His Life)
Actor Chris Pratt rose to fame on the hit TV series Parks and Recreation, and he's been busy ever since. He's led major films, including Guardians of the Galaxy and Jurassic World. And there's actually a surprising connection between the Jurassic franchise and a Parks and Rec scene — one that involved a harrowing physical feat for Pratt.
Chris Pratt starred in 'Parks and Recreation'
Pratt first became famous on the small screen. He starred in the WB drama Everwood before landing his breakout role as Andy Dwyer in Parks and Rec. The popularity of the comedy helped launch his film career, and by the time it ended with season 7, he was one of the show's most famous stars.
Pratt's weight fluctuated throughout the series. Speaking with Jimmy Kimmel recently, he said, "I remember in the first couple of seasons, just unintentionally, I had gotten a little fat. And I was watching the episodes, it was like, 'Oh, god, Chris. You've really let yourself go.' And then I was like, 'But this is some of the funniest stuff you've ever done.'"
He then joined 'Jurassic World' and the Marvel Cinematic Universe
Later in the Parks series, Pratt lost a lot of weight. His character joked about it in the first episode of season 6, saying all he had to do was give up beer and he lost 50 pounds in one month. However, the truth was a lot more work than that.
In reality, Pratt got in shape for the filming of his role as Peter Quill/Star-Lord in Guardians of the Galaxy. He has since reprised the role in three more MCU entries. Additionally, Pratt had to keep the weight off for his other big-budget film franchise: Jurassic World and its sequel, Jurassic World: The Fallen Kingdom.
Pratt filmed 1 harrowing scene for 'Parks and Rec'
You might think Pratt's action roles would be the most difficult for him. But he also faced challenges on Parks. In fact, when he decided to lean into his weight gain, Pratt said he once filmed a scene that, interestingly enough, connected Parks and Jurassic World, as it took place at a fictional restaurant called Jurassic Fork.
"I didn't have anything to say in the scene, so I decided I would eat one rack of ribs per take," Pratt told Kimmel, saying they ended up doing 12 takes. His goal was to make co-star Nick Offerman laugh. So he kept it going into lunch, eating four more racks."You shaved maybe three and a half years off your life," Kimmel joked.
When does 'Jurassic World 3' come out?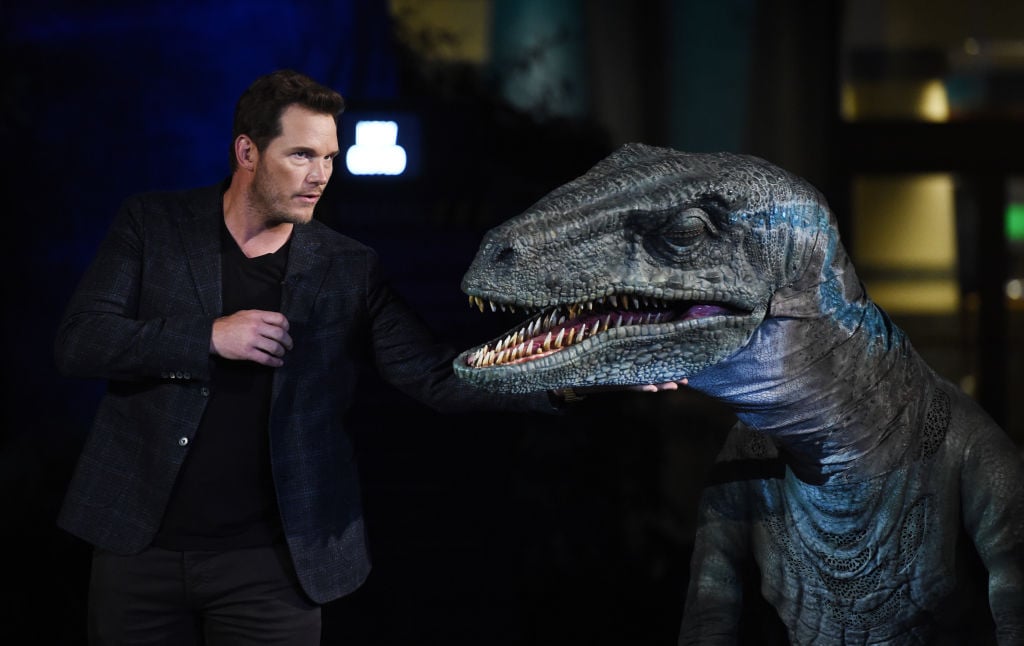 Pratt was on Kimmel's show promoting his new animated film, Onward. But he has plenty of other live-action roles in the works. Aside from Guardians of the Galaxy Vol. 3, which doesn't yet have a release date, he's set to return to the Jurassic franchise in 2020.
According to Pratt, they're "gearing up" to begin production soon on the as-yet-untitled third Jurassic World film. (It's also the sixth Jurassic Park movie.) The entry is set for a June 11, 2021, release date, and both Pratt and his co-star Bryce Dallas Howard will return.