Chris Pratt Reminds Fans of His 'Parks and Recreation' Character When it Comes to Technology
Before he was Star-Lord in the Marvel Cinematic Universe, Chris Pratt gained notoriety for his role in the NBC sitcom Parks and Recreation. And despite the popular characters he's played since, he still reminds fans of that lovable doofus on occasion.
Chris Pratt played Andy Dwyer in 'Parks and Recreation'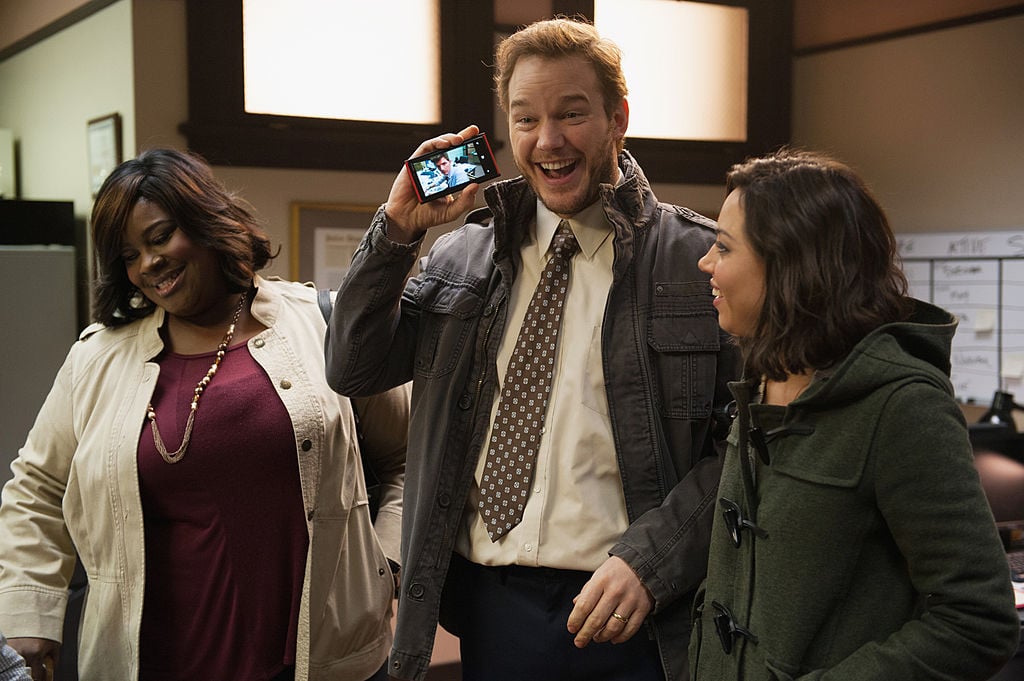 Pratt's Andy makes his first appearance in the pilot. The character starts off with a bit more edge — as the slacker boyfriend of Ann (Rashida Jones), his fall into the pit is the inciting event of the series. Pratt was only meant to appear in a few episodes, but the audience (along with the cast and crew) liked him so much, they kept him on.
As the show evolved, so did Andy. He continued to care more about his music than the various jobs that he takes on throughout the course of the series at the Parks department, but he is quickly revealed to be less of a jerk and more of a slightly incompetent man. Andy also falls for April (Aubrey Plaza), which humanizes him further.
He is responsible for this popular moment involving technology
An example of Andy's good-natured incompetence comes in Parks and Rec Season 4. In the episode "Flu Season," Leslie (Amy Poehler), along with many others, gets sick. As she's leaving the office, Andy (who's filling in as her assistant), says, "Leslie, I typed your symptoms into the thing up here and it says you could have 'network connectivity problems.'"
As it turns out, this line was improvised. At a Paley Center event in 2012, Pratt was humble about what creator Mike Schur called "the funniest joke that's ever been on our show." Pratt said the loose environment and many cameras allow for such improv, calling the joke "a testament to the format."
Pratt has his own tech fail
Parks and Rec ended in 2015. But just a few weeks off reprising his role in A Parks and Recreation Special, and it looks like Pratt is back to channeling Andy. On May 20, 2020, he took to his Instagram Story to share with fans a problem that was ailing him: he had way too many unread emails.
The Jurassic World actor explains that his son, Jack (with ex-wife Anna Faris), told him that this was an issue. He goes on to show just how many emails are in his inbox (over 35,000), and promises to get through them. After clearing out a few hundred, he "tried something" — which resulted in all of them being deleted. Catch the end of the saga above.
Fans can't help but compare him to Andy
Fans on social media were quick to bring the conversation back to his Parks character. "Watching @prattprattpratt's insta stories about email and he IS Andy Dwyer," wrote one Twitter user. Another echoed this: "Chris Pratt deleting all of his email is probably something Andy would do to get rid of a problem," they wrote on Twitter.