Did Chris Pratt Reveal He And Katherine Schwarzenegger Are Having a Girl? See His Misleading Instagram Post
Since actor Chris Pratt married author Katherine Schwarzenegger (daughter of Arnold Schwarzenegger) a year ago, they've expressed their desire to have kids together. With Schwarzenegger pregnant, the next expected announcement would be the sex of the baby. And an Instagram post of Pratt's may have alluded to this.
Chris Pratt and Katherine Schwarzenegger were married in 2019
Pratt and Schwarzenegger had something of a whirlwind romance. They began dating two years ago, in June 2018. As the story goes, they met through Schwarzenegger's mom, Maria Shriver, and their church. The couple kept their relationship off social media for months, but the paparazzi managed to catch them going to the gym and attending services.
Then, in December 2018, Pratt dedicated an Instagram post to Schwarzenegger for her 29th birthday. A month later, they announced their engagement. And less than six months after that, in June 2019, Schwarzenegger and Pratt tied the knot in a Montecito, California, ceremony surrounded by celebrity guests.
She is pregnant with his second child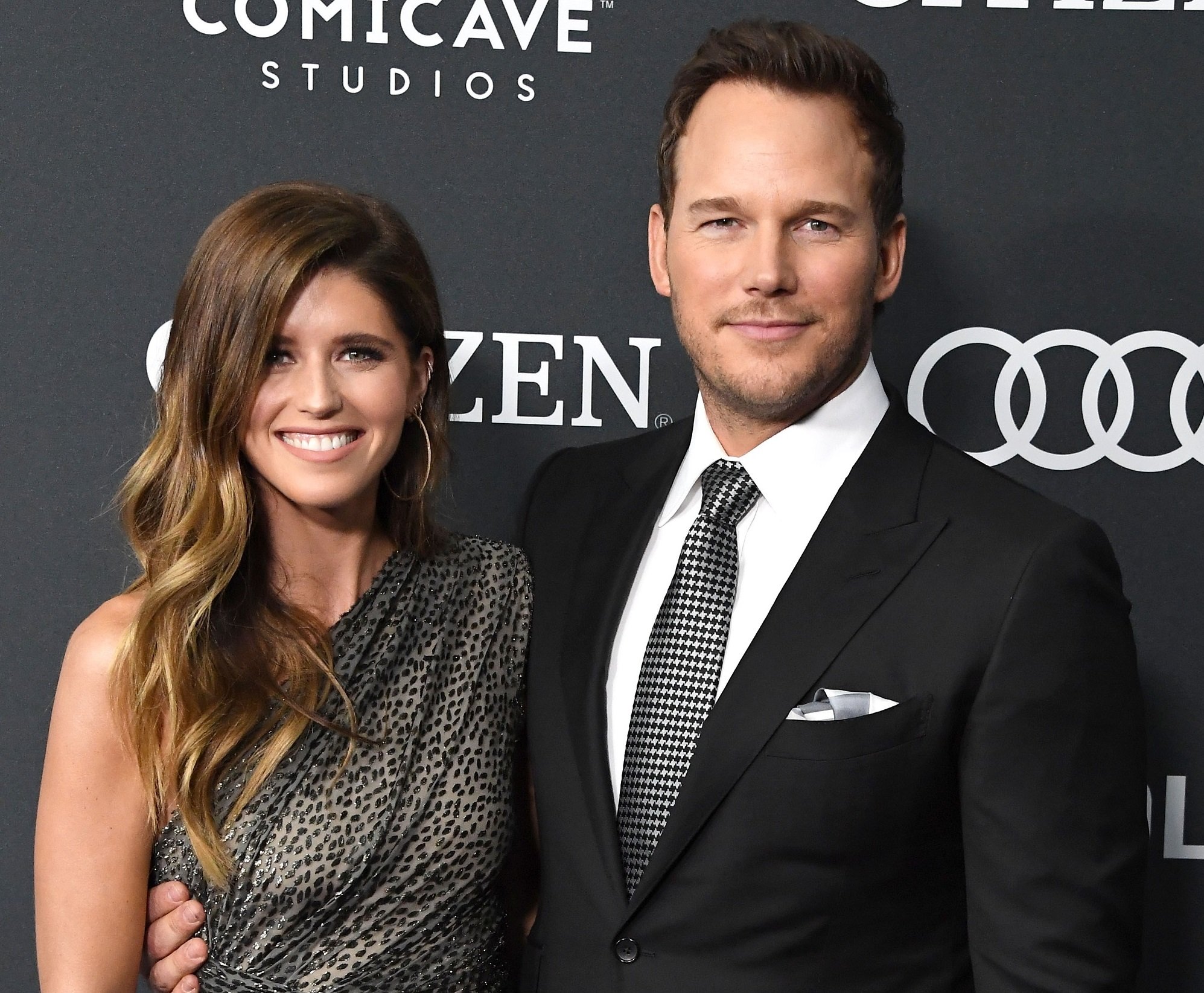 RELATED: How Soon Do Chris Pratt and Katherine Schwarzenegger Want Kids?
Both Pratt and Schwarzenegger have a lot going on. His blockbuster movie career continues to soar, as he is currently filming Jurassic World: Dominion. Meanwhile, she has written four books, and frequently uses her clout and family connections to promote worthwhile causes like pet rescues.
In April 2020, news broke that the two were about to get even busier. Schwarzenegger is pregnant with their first child together. Pratt has a son, Jack, from his marriage to actor Anna Faris. While they've remained a bit secretive about the whole thing, both have expressed their excitement in interviews.
Schwarzenegger wished her husband a happy Father's Day
On June 21, 2020, Schwarzenegger shared a very special Instagram post for her husband. It was both Pratt's 41st birthday, and Father's Day, so she made the message to "the most loving and fun father" really count.
"Happy birthday and Father's Day to my wonderful, loving, exceptional husband. What an amazing year you've had and I know this year will be filled with more fun, adventure and love," Schwarzenegger wrote in the caption alongside many photos from their time together.
Pratt shares another new addition to the family
Pratt didn't dedicate a post to Schwarzenegger on Mother's Day or post anything on Father's Day. But a few days after his birthday, he took to his Instagram account, sharing photos of his life on Stillwater Ranch in Washington State. And he made a note of the "newest member to the friendly kingdom."
Pratt explained. "Mama heifer was one of our working ladies. She came to us recently to dine on our fine summer grass. Well one night recently she hopped the electric fence, climbed up to a special point on the ranch called 'Shepard's Rock' and dropped this little miracle."
His Instagram caption appears to announce the sex of their baby
As the caption continued, Pratt revealed the animal's name. But he also seemed to point to the sex of his own baby. He wrote, "BOGO (buy one get one) and Mama will now both join the friendly kingdom. They will be Baby Gurl's new best friends for life!"
Thus far, Pratt and Schwarzenegger have remained mum about the sex of their baby. And it looks like they still are. As it turns out, Baby Gurl is the name of a Longhorn cow on the ranch (above). We'll have to wait a little while longer to find out more about their (human) baby.