Chris Rock Learned This Life-Saving Skill During Quarantine
Chris Rock made rounds on talk shows to promote 'Fargo' Season 4. While chatting, he revealed a life-saving skill he picked up during the pandemic.
Superstar entertainer Chris Rock popped up on Good Morning America and The View to dish details about his latest project, Fargo Season 4. On both shows, he confessed that during the current era of the coronavirus pandemic, he found the free time to pick up a particular life-saving skill.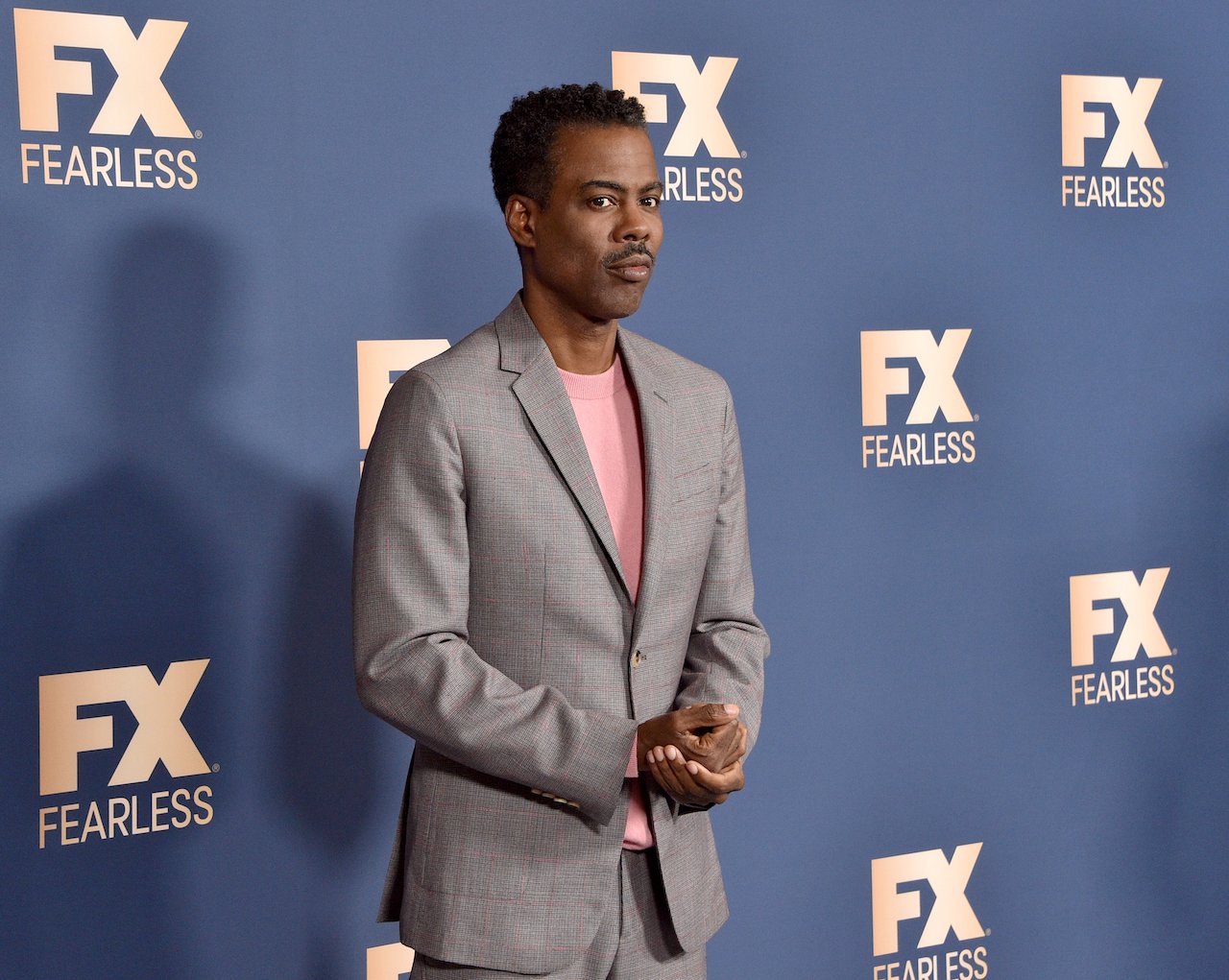 Chris Rock talked quarantine life on 'Good Morning America' and 'The View'
"Before we say anything, let's acknowledge how much it sucks that we can't be in the same room," Rock remarked to the GMA hosts. "Let's just go there. Because normally we have a great time together!"
Despite the obvious downsides of the COVID-19 pandemic, Rock shared that he has used his extra free time wisely. Specifically, the star has incorporated a new wellness regime, including physical activity, an eating plan, and therapy. And it appears that his routine has paid off tremendously.
Rock told GMA, "It's like the quarantine… What are you gonna do? You have all this time, and I just used it to work on something I hadn't normally worked on — my body and my mind. I've been kind of working out every day. I got a COVID-tested trainer, and I started a workout regimen, and I have a new diet."
Later that day, on The View, Rock explained, "You know what? Part of all this therapy, it's like you kind of try to work on the things you're insecure about. I've always been insecure about my physique. And it's one thing to be insecure about something you can't change, but you can change how you eat. You can exercise every day. You can actually do these things."
The 'Fargo' star picked up a life-saving skill during the pandemic
Along with Rock's workout routine came plenty of pool time, something that is relatively new for the Fargo star. "I actually learned to swim," Rock told GMA. He admitted that although he has owned houses with swimming pools for nearly two decades and even vacationed on yachts, he was not a swimmer. "I'd never ever learned to swim."
Rock shared that he does have friends and family members who are capable swimmers, including his children. "And when you can't swim, and you're around people who can swim, it's like watching people fly," said Rock. "You can't even believe it. You're like, 'Wow. Look them go. That's so cool.'"
Now, Rock can hold his own in the water, but he noted to GMA that he does have his limits. "I'm good in a pool now. I'm not ready to jump off of David Geffen's yacht quite yet. But I'm good in anybody's pool. I can throw down. I'm Aquaman. I'm Black-quaman."
Despite his newfound pool skills, the stand-up comedian-turned-dramatic actor also confessed that learning to swim was a challenge. He told The Hollywood Reporter, "Do you know how f*cking hard it is for a grown-up to learn how to swim? You've got to not be scared to die." 
Follow Erika Delgado on Twitter.