Chris Rock Is Just Milking the Will Smith Oscars Slap Now
The 2022 Academy Awards gave us several defining moments, but Will Smith slapping Chris Rock stands out above the others. Rock's joke about Jada Pinkett Smith's shaved head didn't go over well. Will Smith's emotions took over. He walked up on stage, wound up with his right hand, and slapped Rock's left cheek. Rock absorbed the blow, continued presenting for best feature-length documentary, and helped make Smith the big loser of the evening by standing his ground. Rock was the immediate winner after Smith's Oscars slap, but now he's milking those few moments for all they're worth.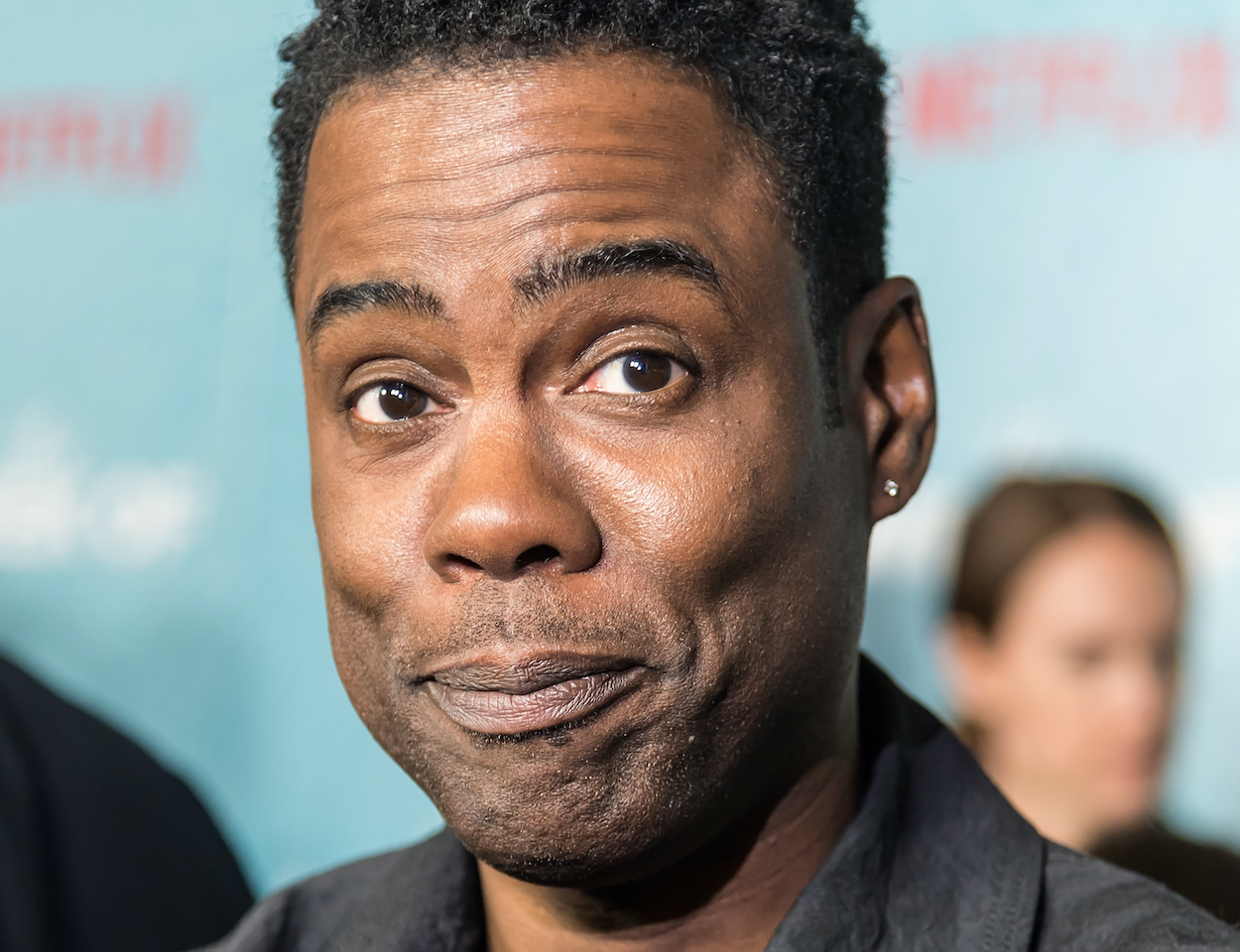 Chris Rock's initial comments on discussing Will Smith's Oscars slap
Smith almost disappeared from public immediately after the Oscars slap, but Rock took the opposite approach. He won the battle of public perception by continuing his comedy tour, though he initially told audiences he didn't want to discuss the incident.
He's slowly changing his tune, though.
When an audience member rushed up on stage and tackled Dave Chappelle during a set, Rock was more open to discussing the Smith slap. Or at least more open about commenting on Smith. Chappelle joked that he got assaulted by a homeless person, whereas Rock got slapped by someone famous. Rock then called out Smith's rapping skills in response. 
Rock seems more willing to talk about what happened as he continues to tour his stand-up show, but now he just seems to be milking Smith's Oscars slap for all it's worth.
Rock is now milking the Smith incident for all it's worth
First, Rock said he didn't want to discuss what happened. Then he joked about Smith's soft rapping skills.
Now, Rock is commenting even more on the Oscars slap while still claiming he doesn't want to discuss it.
Rock made his first U.K. appearance since the Academy Awards on May 12, and for someone who "doesn't want to talk about that bulls***," he seems to be spending an awful lot of time discussing it, as the Independent writes.
"I'm OK, if anybody was wondering," Rock said as he took the stage at Royal Albert Hall. "I got most of my hearing back, and I'm trying to make a decent show."
The comedian kept talking about the Oscars incident, at one point teasing a full-blown commentary — in a Netflix special.
"People expect me to talk about the bulls***. I'm not going to talk about it right now. I'll get to it eventually. On Netflix."

Chris Rock
For someone who repeatedly said he doesn't want to talk about the Oscars slap, Rock sure seems willing to bring it up unprompted. Teasing a Netflix special promising to air the dirty laundry comes off as Rock milking the incident for all it's worth; the opposite of not talking about it.
More aftermath from the Oscars slap
Rock has repeatedly claimed he doesn't want to discuss what happened right before doing the exact opposite. The aftermath of the incident for the comedian seems to be business as usual, and a possible stand-up special devoted to it.
It's been the opposite for Smith.
First, some studios moved to pause Smith's in-production projects. Then after carefully reviewing what happened, the Academy penalized the actor. It didn't take away his best actor Oscar for King Richard, which would have been its right, but they banned Smith from the Academy Awards and other official Academy events for 10 years. He's one of just a few Academy members to receive a ban.
Smith is quietly dealing with the consequences of his actions. Rock, on the other hand, continues milking the Oscars slap for all it's worth by continuing to comment on it while still claiming he doesn't want to discuss it.
For more on the entertainment world and exclusive interviews, subscribe to Showbiz Cheat Sheet's YouTube channel.
RELATED: Jay Leno Dishes on Will Smith's Oscars Incident: 'It Wasn't the Slap That Bothered Me'