Chris Rock Ran Into One of His Childhood Bullies on the Set of 'Top Five' — 'A Guy Who Turned Me Upside Down and Shook Money Out of My Pockets'
Chris Rock has never by shy about his experiences growing up. Raised in Brooklyn, New York, he went to a private school where he was the only Black student. Because of this, he faced a lot of challenges, especially with regard to racism and bullying.
Rock's childhood experiences have given him valuable material for his comic routines and inspired his hit TV show Everybody Hates Chris.
Rock had a full-circle moment several years ago when a childhood bully happened to be working on one of his film sets.
Chris Rock said he has low self-esteem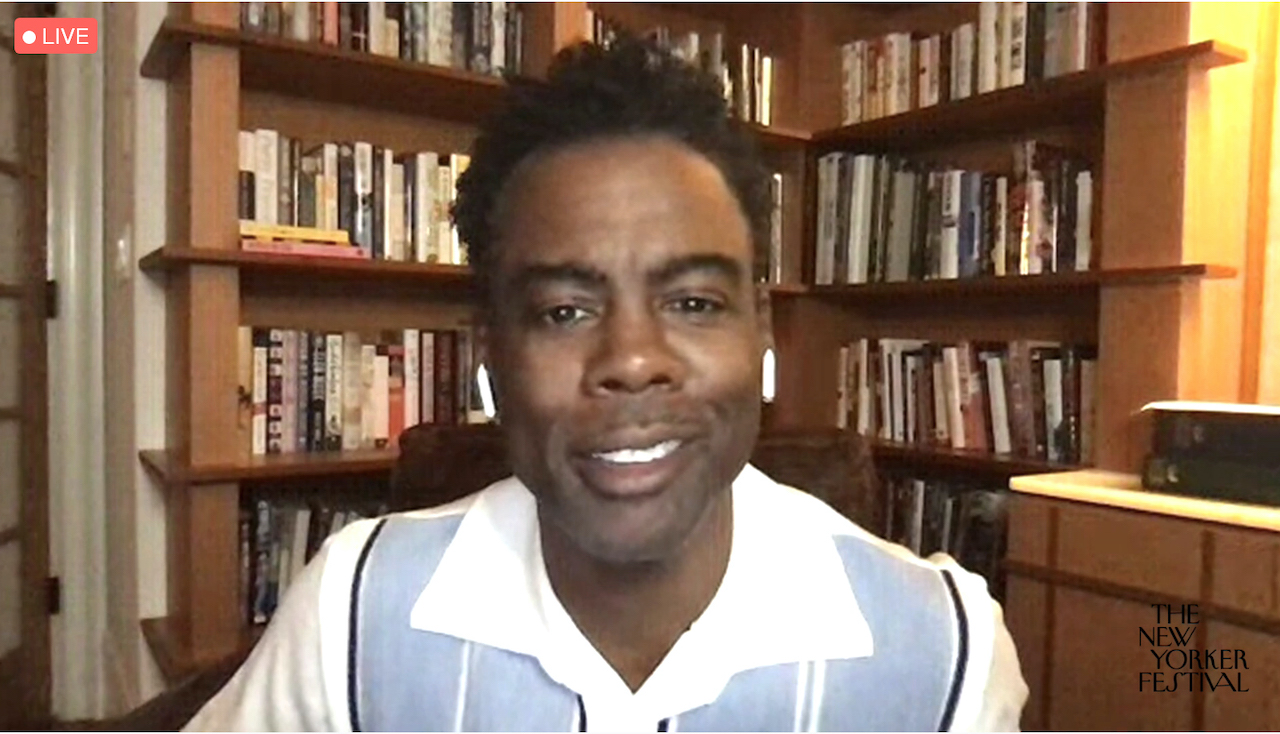 RELATED: Chris Rock Left 'SNL' For 'In Living Color' Over Frustrations With Stereotypical Material
"I suffer from big ego, low self-esteem," Rock said. "And when I say 'big ego,' it's only about telling jokes. If it's got something to do with my work, I'm the baddest motherf—er alive. But anything else, it's like, I just feel not worthy of anyone's attention, anyone's love, any accolades, just anything."
In Rock's opinion, his tumultuous upbringing had a lot to do with his negative self-image. Although he uses the experiences to make people laugh and earn a nice living, he knows he never truly dealt with his childhood trauma.
"It stems from your relationship with your parents, it stems from—you went through this, you and I have this in common," Rock told Stern. "You went to a Black school, I went to a white school. And you have this childhood trauma that you haven't dealt with. And you think you've dealt with it … I think I've dealt with it because I can write jokes about it, but I never dealt with it."
Chris Rock was bullied growing up
Rock often talks about how rough his childhood was. Although he grew up in Brooklyn, he went to a predominantly white private school where he was frequently harassed. The trauma he experienced there had a profound impact on him.
"That was just a horrible existence," Rock said. "The closest character I can relate to is Tim Robbins in The Shawshank. Every day was hell. I was a n—-r, and I got f—ing my ass beat. And I got physically f—ed up, and sometimes some sexual s— happened, and yeah. I wasn't raped, but rape-ish."
Chris Rock ran into one of his bullies on his 'Top Five' movie set
In an interesting turn of events, Rock saw one of his childhood bullies while working on his 2014 film, Top Five. His former schoolmate was working as a security guard on the set.
"I was doing a movie a couple of years ago, and one of my bullies was working security on the movie. A guy who literally, one day at school, turned me upside down and shook the money out of my pockets."
When Rock first saw his former bully, he wasn't sure it was him. However, they both quickly realized that they knew each other for a very bad reason.
"I'm filming a scene, this is Top Five, and I look and I'm like, 'Is that B?' I'll just say 'B.' And he nodded … He was kind of ashamed. And I just gave him a quick look like, 'Hey man, I hope you're doing well. Take care."
Chris Rock didn't try to get revenge on his former bully
Despite the immense power Rock had at the time as the director of the film, he chose not to take revenge on his former bully. Instead, he turned the other cheek and allowed the unnamed man to marinate on what was happening.
"I kept it moving, I didn't like, 'Get him off the set, get him fired!'" Rock said. "His sin has punished him. He could've been my friend. … The fact that he had to go through that whole day and watch me walk around and watch me … be me, in all my glory. And to be so close to me, but yet so motherf—ing far."