Chris Rock Once Revealed Comedian Martin Lawrence Was Responsible for the Lowest Point of His Career
Comedian Chris Rock is seen by many as one of the greatest comics to hit the stage. But with all the confidence that comes with that praise, even Rock has had moments where he felt insecure. One of those moments came when he encountered fellow comedian Martin Lawrence, and felt the actor completely upstaged him.
Chris Rock found success by catching Eddie Murphy's attention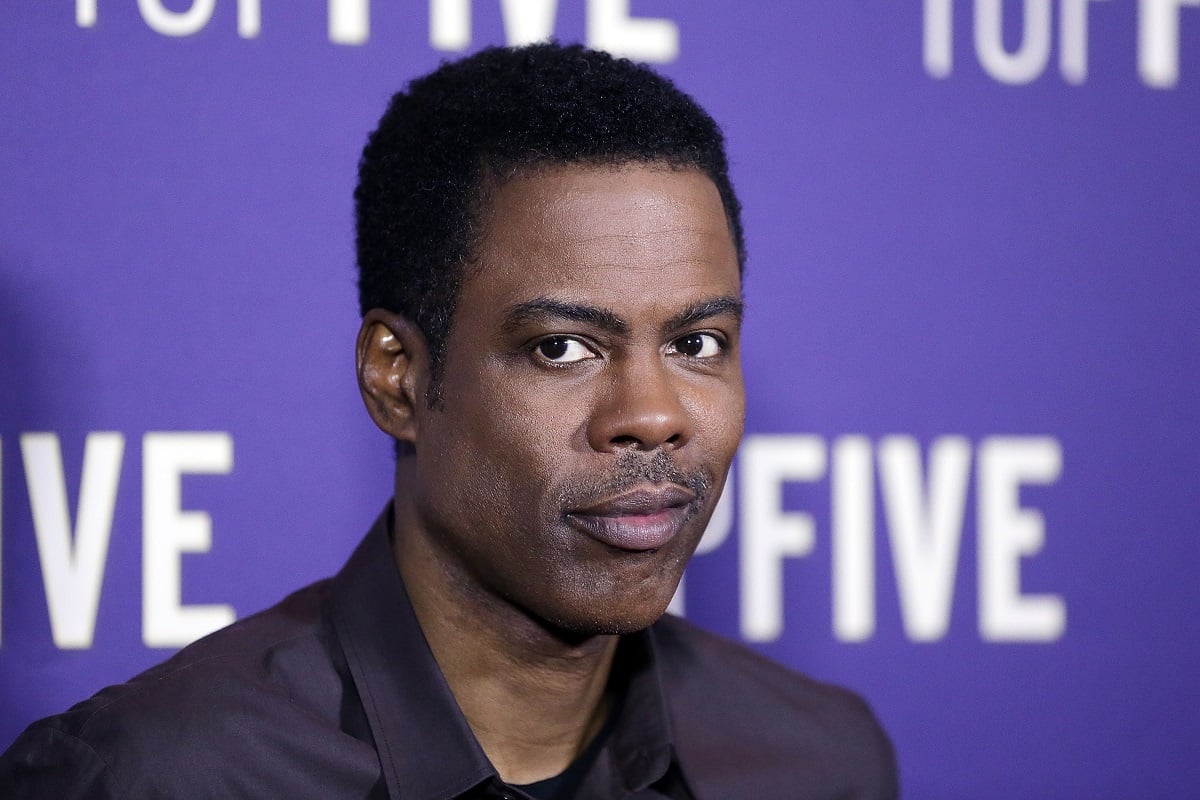 Rock found comedy at a young age, discovering he had a natural aptitude for it during his teenage years.
"It was the first thing I was ever good at," Rock confided in an interview with The Hollywood Reporter.
After dropping out of high school, a place where he shared he was bullied every day, Rock would perform in comedy clubs to further a stand-up career. Eventually, after years of performing, he'd be discovered by Beverly Hills Cop star Eddie Murphy. The common narrative is that Murphy took Rock under his wing afterward. But in a resurfaced interview with Playboy, Rock provided a little more detail of how Murphy helped him.
"I had been in the comedy business for a few years. Eddie said I was funny on camera and in print—which is a bigger thing than any manager or agent could do—and he got me on this show called The Uptown Comedy Express, an HBO special he developed and produced," Rock explained.
This led to the expectation of Rock being the next Murphy. But it was an expectation that was difficult to live up to.
"The first time I heard it I felt a bit of pressure; more than, say, Damon Wayans or Sinbad did, because folklore has it I was discovered by Eddie Murphy. People were looking for that from me," he said.
Martin Lawrence contributed to what Chris Rock considered a low point in his career
Rock was on his way to becoming one of the greatest comics of his generation. But even during his rise, he still found himself feeling insecure when he felt bested by another comic. In an interview with Vanity Fair, Rock shared his career low point came a year after leaving Saturday Night Live. He admitted he was "a cocky bastard" back then who carried himself like a star. But a humbling moment came when he had to headline a show at a Chicago event.
"At every gig there would be some opening act that would try to make noise, but by the time I was offstage people had forgotten. One night in Chicago, as usual, I was the headliner, and on this night my opening act was an up-and-coming comic named Martin Lawrence," he recalled.
Whereas most opening acts were forgettable, Rock sensed that Lawrence was different.
"Now, normally I never used to watch the opening acts, but I was in my dressing room and I heard a roar. I got up to see what was going on. I thought it was a fight or something," he continued. "So I got up and went to the side of the stage. When I got there I realized it wasn't a fight, it was people laughing so hard that the building was shaking. People were crying, standing, stomping their feet—screaming laughter. I was terrified. It was like watching somebody f*** your wife with a bigger d***."
Chris Rock once revealed he suffered from 'big ego, low self-esteem'
Rock once admitted that his confidence mostly comes from his work in comedy. But in other areas of his life, the iconic comedian doesn't have the same level of self-esteem.
"I suffer from big ego, low self-esteem. When I say big ego, it's only about telling jokes. If it's got something to do with my work, I'm the baddest mother f****** alive. But anything else, I just feel not worthy of anyone's attention, anyone's love, any accolades. Just anything," Rock said on The Howard Stern Show.
Rock believed his childhood might have been the source of this low self-esteem. In his past, Rock recalled being bullied several times, which still might have had a lingering influence on his psyche.
"You have this childhood trauma that you haven't dealt with. And you think you've dealt with it because you're on the radio, and you talk about it, and you made a lot of money. I think I've dealt with it because I've joked about it. But I never dealt with it," he added.
RELATED: Chris Rock Insulted Jada Pinkett Smith Years Before the Oscars 2022