Chris Rock Reveals He Goes To Therapy 'About 7 Hours' Per Week
Chris Rock is widely regarded as one of the greatest comedians of all time. From his stand-up routines to his film roles, he's proved consistently for over 30 years that he's one of the best in the game. However, sometimes even the greatest entertainers in the world need a little help.
He recently revealed that he's consistently been going to therapy since the pandemic began, averaging about seven hours of therapy per week. 
Chris Rock does about 7 hours of therapy every week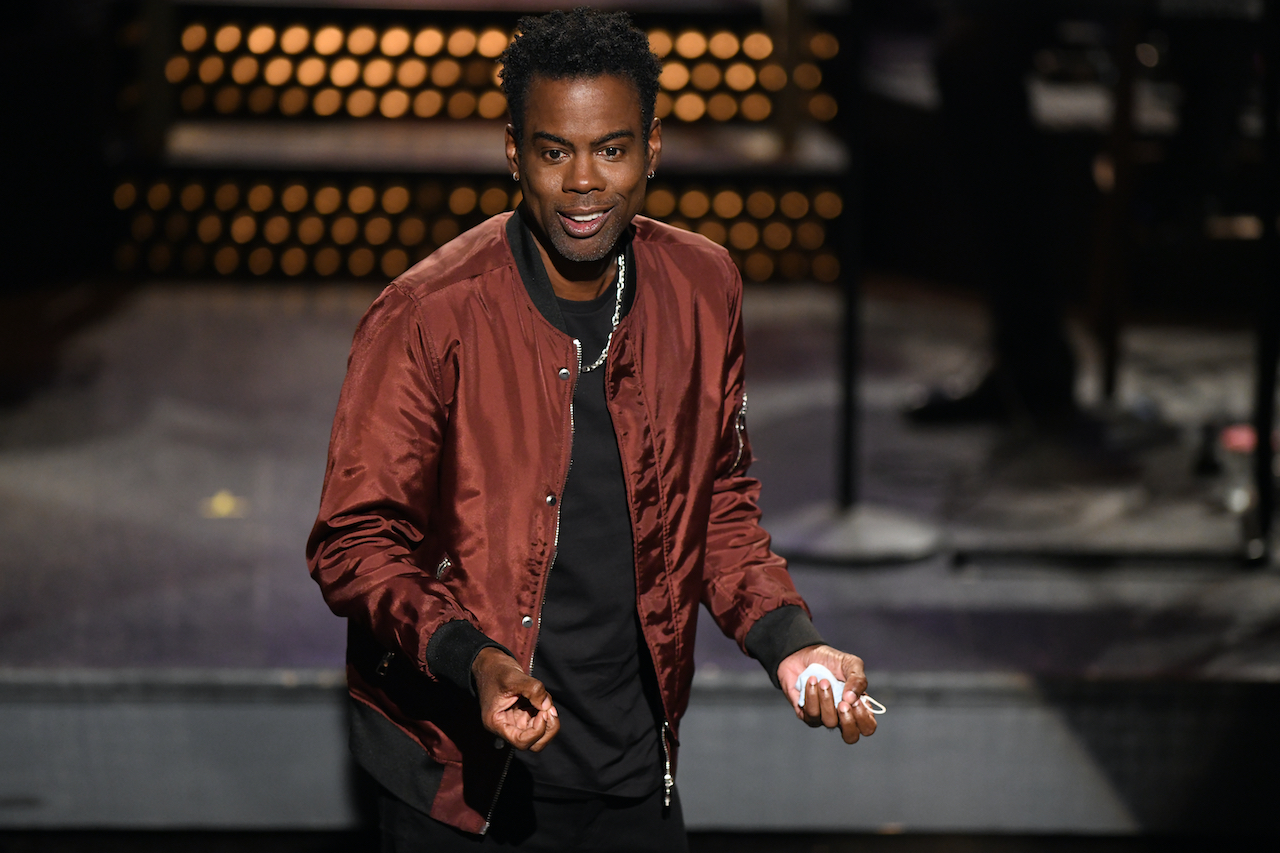 Rock had been an advocate for going to therapy long before the pandemic started. He revealed in an interview with CBS Sunday Morning that he'd already been going prior, but ramped up his sessions significantly once lockdowns began.
"I did, but I really jumped into it after Covid," Rock said. "And I'm still doing it, so I do about seven hours a week." 
He's made significant breakthroughs by going to therapy 
Going to therapy has long been a taboo idea in the Black community, but attitudes are beginning to change. Rock himself has seen significant benefits from going and realized that there's one common denominator that will determine the value of going. 
"You have to tell the truth," Rock said.
He also shared what some of his most difficult truths to reveal were. 
"Sometimes I wasn't kind, Rock said. "Sometimes I wasn't listening, and sometimes I was selfish. Ultimately, who do you want to be?"
When asked who he wants to be, he minced no words. 
"On the outside, it looks like I'm like, this daring person," Rock said. "But boy, can I play it safe. And yeah, I need to like, jump in the pool a little bit. You know what I mean?"
Chris Rock used learning to swim as a tool for overcoming obstacles 
Rock literally and figuratively jumped into the pool in 2020, finally learning how to swim. When asked why he'd never learned how to before, he had an interesting response. 
"'Cause I grew up in the hood, and you know, you can't swim in a fire hydrant," Rock said. "And there was something in my head that said, 'If I can learn to swim, I can do anything. If I can conquer this, in my 50s, I can do anything."
When asked if learn how to swim was a scary process, he admitted that it was a very frightening for him.
"Yeah, 'cause you kinda almost drown a lot," Rock said. 
He almost had a completely different career path
Later in the interview, Rock spoke about the earlier parts of his career. He shared details about what his life plan was after he dropped out of high school. 
"My gameplan was to keep working at Red Lobster, get my truck driver's license, and kind of drive a truck like my dad. … And honestly … if you would've offered me—like 1989, 90, right before I got onto Saturday Night Live—if you'd have offered me a job that paid 10, 12 dollars an hour, I would've never told another joke in my life," Rock said.