Chris Rock's Covid-19 Reveal Worries Fans About All-Star Comedy Event
Comedian Chris Rock revealed he tested positive for Covid-19 in a recent tweet. While many of his followers were quick to wish him well, worries start to emerge about his activities in the days prior to receiving results.
Notably, the announcement closely followed Rock's attendance at the New York City Still Rising After 20 Years event to commemorate 9/11. The show's guest list included a long list of prominent names in current comedy, as well as some legendary all-stars.
Now, some fans have concerns that their favorite comics — as well as other big names who attended — could test positive, too.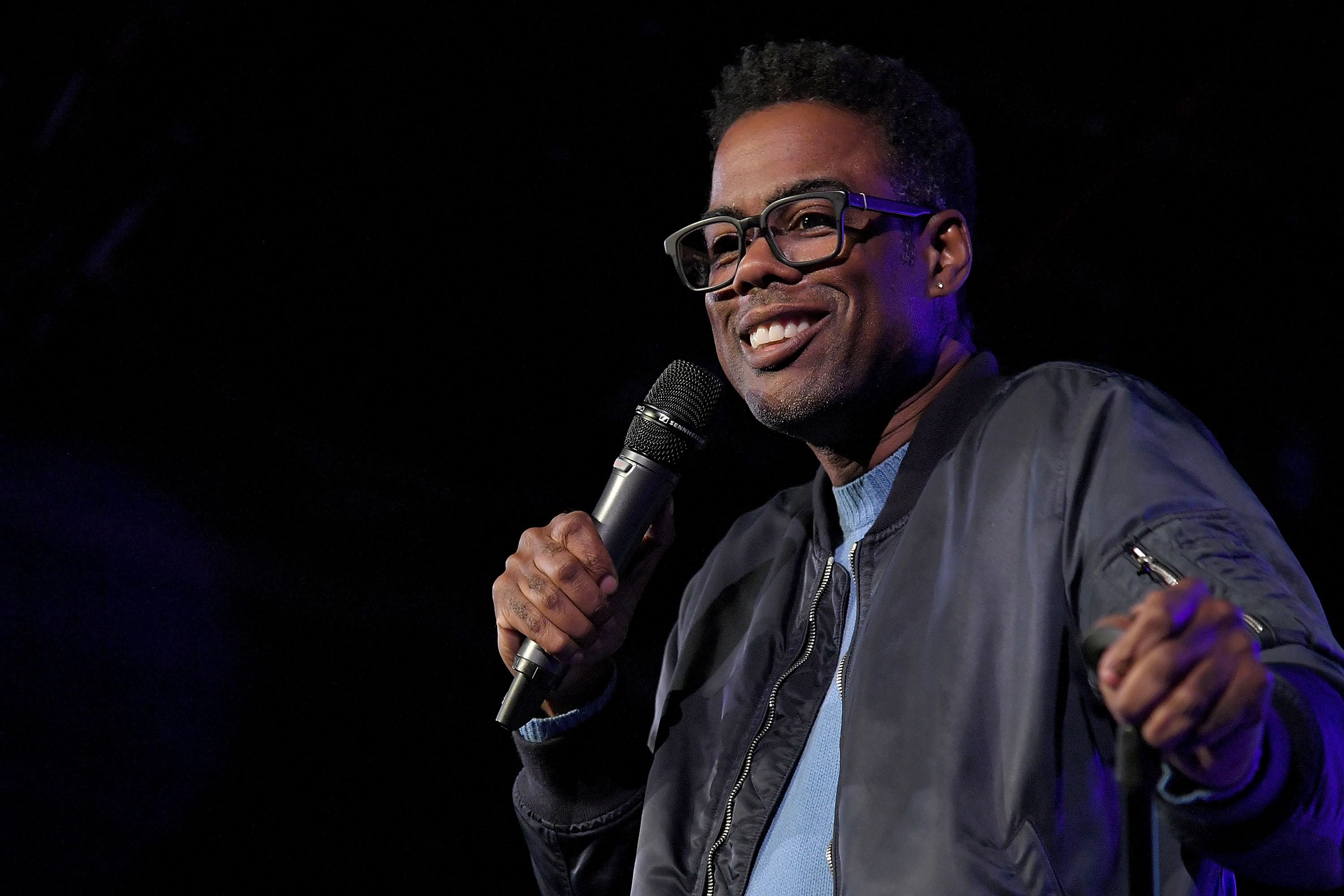 Chris Rock reportedly received the Johnson & Johnson vaccine
In May, Rock said while visiting The Tonight Show that he received the single-dose Johnson & Johnson vaccine. The comedian joked to Jimmy Fallon he was so eager to get the shot, he skipped Betty White in line. "I was like Billy Zane on the Titanic," he humorously added.  
Rock's signature hilarity was noticeably absent from the revealing tweet. He explicitly encouraged vaccination while sharing his own positive results. "Trust me," he wrote before adding, "You don't want this."
(It's important to note that the CDC has information publicly available which explains breakthrough cases. They occur when someone develops the virus despite being fully vaccinated. They are also expected and do not indicate a broad inefficiency in the available vaccines.)
While most of his Twitter fans were concerned about his recovery, a few began to connect dots to many others who were around him in the days prior to his revelation.
'New York City Still Rising After 20 Years'
On Sept. 12, Rock amazed fans with an unannounced appearance at the New York City Still Rising After 20 Years event. The event list of comedians did not include his name, but it did include that of late night host Jimmy Fallon.
Rock came out and surprised the audience during the set of his friend, Dave Chapelle. He revealed that he tested positive a week after the event.
New Jersey radio host Shannon Holly called the surprise of Rock's appearance during Chappelle's set "comedy heaven," but said it became more concerning once he tested positive. "I'm worried for all my favorite comedians…they better get tested for Covid now," she emphatically encouraged.
Comedy's A-List could be at-risk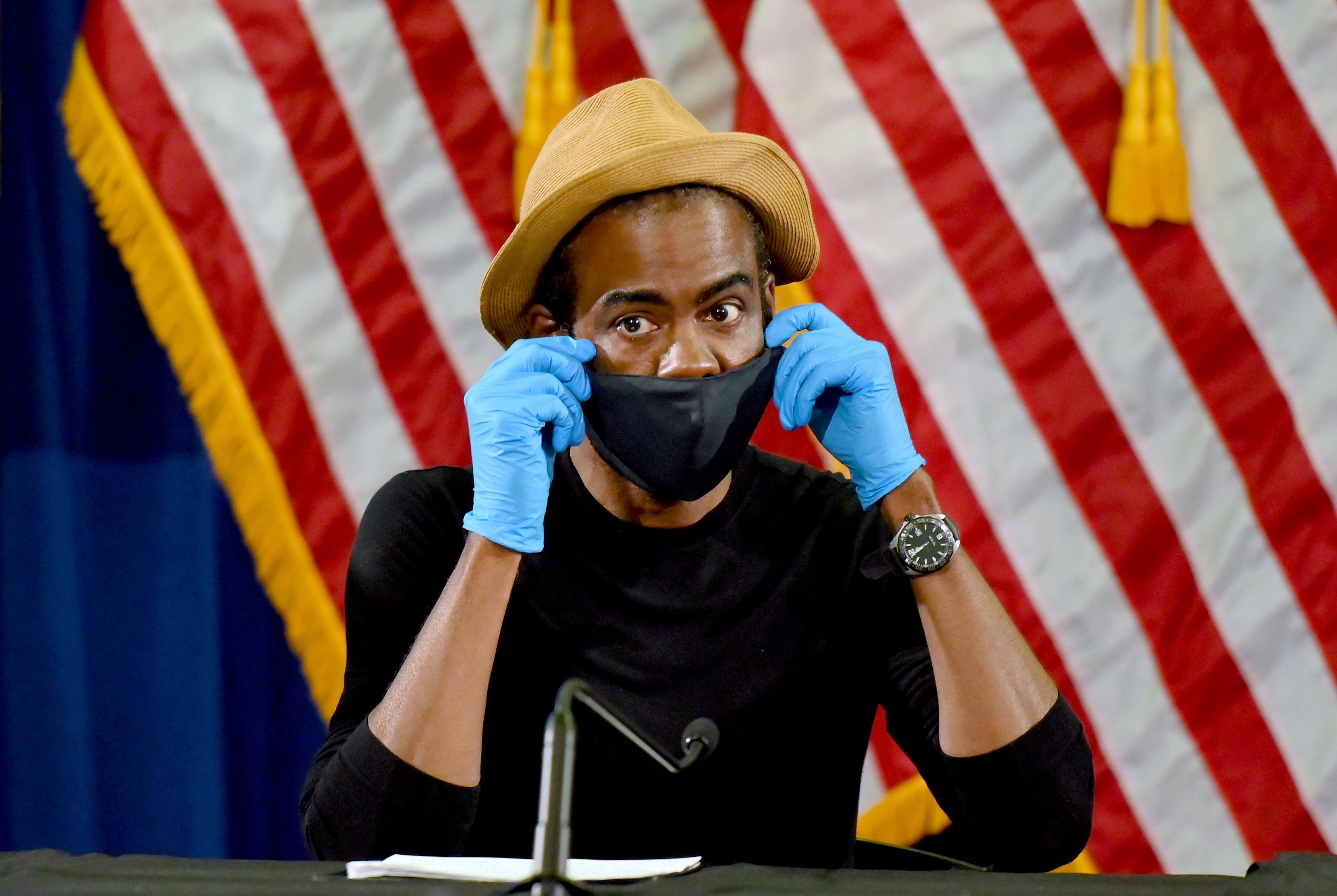 Other performers included the shows organizers, Pete Davidson, whose father died in the 9/11 attacks, and Jon Stewart, who is an activist for 9/11 victims and their families.
Actress and comedian Amy Schumer performed days before she revealed on Instagram that she had her uterus and appendix removed due to endometriosis.
Following the event, a photo of John Mulaney and Olivia Munn circulated showing them with Chappelle and his wife. While the picture originally generated buzz about Munn's baby bump, it could hit differently under the context of viral concerns.
Unfortunately, there's no way of knowing if someone will develop a breakthrough case. But fans can hope that their funny favorites will all remain virus-free, and that Rock makes a speedy recovery.
RELATED: Chris Rock Reveals He Goes To Therapy 'About 7 Hours' Per Week