Chris Rock's Jokes Nearly Cost Him a Role in Richard Pryor's Biopic by Offending Pryor's Wife
As some may know, comedian Chris Rock was once supposed to produce Richard Pryor's anticipated biopic. But After telling a joke that Pryor's widow Jennifer Lee Pryor found offensive, his role as producer was threatened if he didn't publicly apologize for his remarks.
Chris Rock once explained why Marlon Wayans ended up with the lead role in the Richard Pryor biopic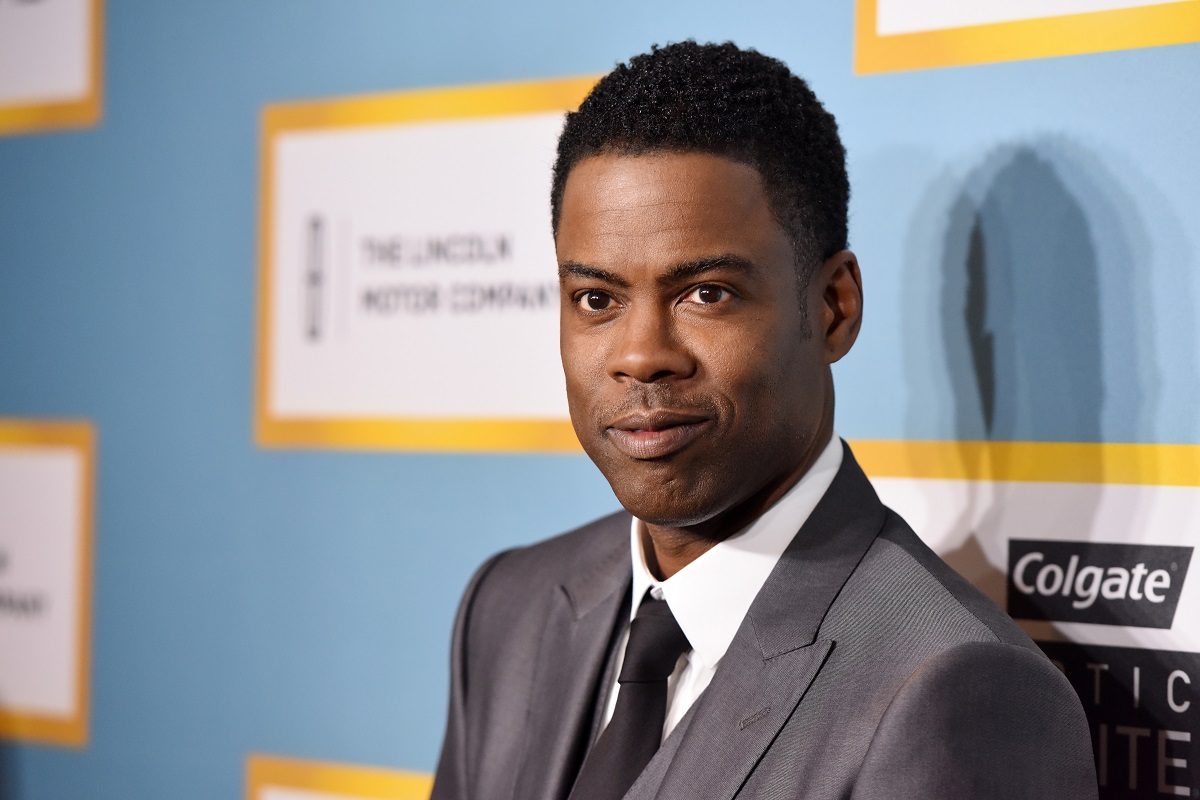 The Richard Pryor biopic has gone through a series of changes over the years. Several comedians have been in the conversation about portraying Pryor. Requiem for a Dream actor Marlon Wayans was eventually attached to star in the project, which was scheduled to be helmed by Twilight Breaking Dawn director Bill Condon. Rock, who worked as a producer for the film at the time, couldn't help but sing Wayans' praises.
"Marlon Wayans, he did a screen test, and it was just unbelievable," he once told MTV News. "It's not just doing the comedy of Richard Pryor. He captures the vulnerability of Richard Pryor."
In an interview with Vibe, he further complimented Wayans' ability to portray the late comedian. While at the same time offering an update for the script.
"They're still working on the script, but I think Marlon's going to knock it out the park," Rock said. "If you see the screen tests… he really becomes Richard. It's amazing. It's not just dramatically. I think [this film's] going to be good."
Chris Rock once nearly cost himself his producer role in Richard Pryor's biopic by offending Pryor's wife
Pryor's widow, Jennifer Lee Pryor, once allegedly took offense to a joke Rock made in regards to animals. As many know, former football player Michael Vick was condemned years ago for his treatment of his dogs. Rock would seize the opportunity to joke about the controversy, playfully defending Vick.
"What the hell did Michael Vick do? Pitbulls ain't even real dogs! Dogs have never been good to black people," Rock once joked on The Jay Leno Show (via Contact Music).
Lee Pryor and her husband established a non-profit organization named Pryor's Planet years ago. It stands as a group dedicated to rescuing, rehabilitating, and caring for abused dogs. Because of this, Lee Pryor took Rock's comments personally. She aired out her grievances on the message board of Richard Pryor's official website RichardPryor.com.
"What Michael Vick did was torture, drown, electrocute and murder several dogs all for fun and for profit! He went to prison for FELONY ANIMAL CRUELTY! That's what he did," she wrote.
Lee Pryor had also served as a producer on Pryor's biopic at the time. After Rock's remarks, she took steps in ensuring Rock would no longer be involved in her husband's project unless the Down to Earth star apologized.
"Because of your insensitive and ignorant remarks that you made on The Jay Leno Show, The David Letterman show, and various public forums and websites; I have notified my attorney and Bill Condon directly that I don't want you, Chris Rock, associated with the Richard Pryor Bio-Pic—UNLESS, you find a way to retract and apologize for these comments in some public way," she added. "Clearly this is part of your latest stand-up routine which frankly, would not make Richard laugh!"
Jennifer Lee Pryor had a falling out with comedian Mike Epps over Richard Pryor's biopic
Chris Rock wasn't the only comic once at odds with Lee Pryor. She also had a falling out with comedian Mike Epps, who was also slated to star in another version of the Pryor biopic. According to Lee Pryor, the source of this conflict was her husband's children.
She claimed that Pryor's children all wanted to participate in Pryor's biopic in some capacity. But seeing as Lee Pryor was the producer, they would have to work with the comedian's wife. This was something they were unwilling to do, and Epps' got involved in the matter.
Although the biopic's new director, Empire creator Lee Daniels, vouched for Epps, Lee Pryor wouldn't sign off on the Next Friday actor.
"And Lee said Jen, you know, Mike's the real deal. I said I know, I agree. I said I can't give my blessing, but I'm not going to stand in your way," she once said on the Allison Rosen Is Your Best Friend podcast. "I have approvals, but I said I'm not going to f*** with you, I'm not going to c***block you. He said no, I need your blessing. I said well I can't give you my blessing, because he hasn't been cool with me and he's gotta come clean with me. He said but he says he didn't do anything. And I said well he's lying. I said I need him to come clean."