Chrisette Michele's Career Ended Because She Sang at a Presidential Inauguration
R&B singer Chrisette Michele's life changed because of a presidential inauguration. Typically, presidential inaugurations are a time of joy and celebration. Performers and entertainers are eager for a chance to showcase their skills on a national stage.
However, in Jan. 2017, when Donald Trump officially stepped into the White House, many Americans, Black, Indigenous, and people of color, in particular, were absolutely horrified. Michele's choice to sing at the inauguration effectively ended her career for several years.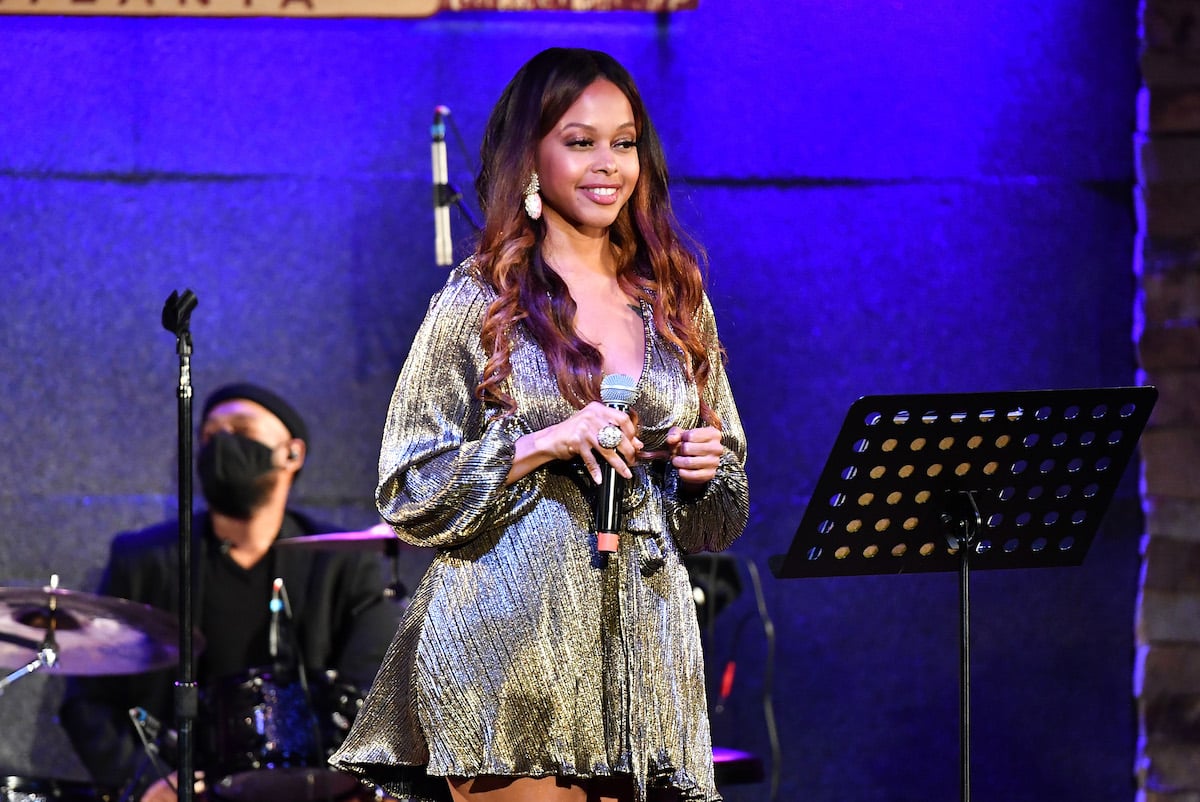 Inside Chrisette Michele's career
Michele began her career in the mid-2000s, singing background vocals on rap albums, including Jay-Z's Kingdom Come and Nas' Hip-Hop is Dead. Her buttery vocals were an immediate standout for fans, so they flocked to her when she released her 2007 debut album, I Am.
Her album saw major success on the musical charts, and she continued that success with the 2009 release of her sophomore album, Epiphany. The Grammy-nominated singer continued to release critically acclaimed music, including the ballad "Couple of Forevers." She also garnered an even larger audience when she appeared on Season 2 of VH1's R&B Divas: Los Angeles.
Chrisette Michele was invited to President Trump's inauguration
Though there was a lot of buzz and negativity swirling surrounding Michele's decision to sing at Trump's inauguration because of his divisive rhetoric and policies, the singer thought it would blow over in the end. It did not.
After so many performances and entertainers had refused to perform or appear that the inauguration, Michele decided to take the chance. She told The Washington Post that she thought she could "be a bridge" to uniting the country that was still reeling following Trump's election.
Chrisette Michele's career ended because she sang at Trump's inauguration
Unfortunately, things did not work out for Michele as she'd hope. The Black community, which is most of her fan base, was horrified that she would choose to celebrate someone who had been so hateful and racist.
Her decision was a slap in the face to them, and in turn, her career was completely derailed. The R&B singer's fans felt betrayed. The backlash in the media was swift. Spike Lee even scraped her song "Black Girl Magic" from his Netflix series, She's Gotta Have It. "They didn't feel represented in that moment. They felt misrepresented," she told The Washington Post. "They felt further misunderstood, and they felt the person they were depending on to speak on their behalf just betrayed them."
After her performance, Michele suffered a great deal. She received horrifying death threats, miscarried, was diagnosed with bipolar disorder, lost a record deal, and radio stations refused to play her music.
These days the R&B Divas: Los Angeles alum is getting back to singing, but it's not quite the same. "While I felt like people took so much away from me in those two years, I'm more grateful for finally having time to look at the last 12 years," she said in 2019. "And I think that is the bright side… I want people to know that it's OK to expect more from me."