Chrishell Stause Jokes About Coming Out of the Closet After Revealing Romance With Non-Binary Partner G Flip
Chrishell Stause recently announced she is dating non-binary musician G Flip. The real estate agent also took to social media to make a joke about her sexual orientation.
Selling Sunset star and soap opera actor Chrishell Stause recently surprised fans with a new romance. Just a few months after she and Jason Oppenheim broke up, Stause announced she is dating Australian musician G Flip. Afterward, the real estate agent also made a joke about coming out of the closet.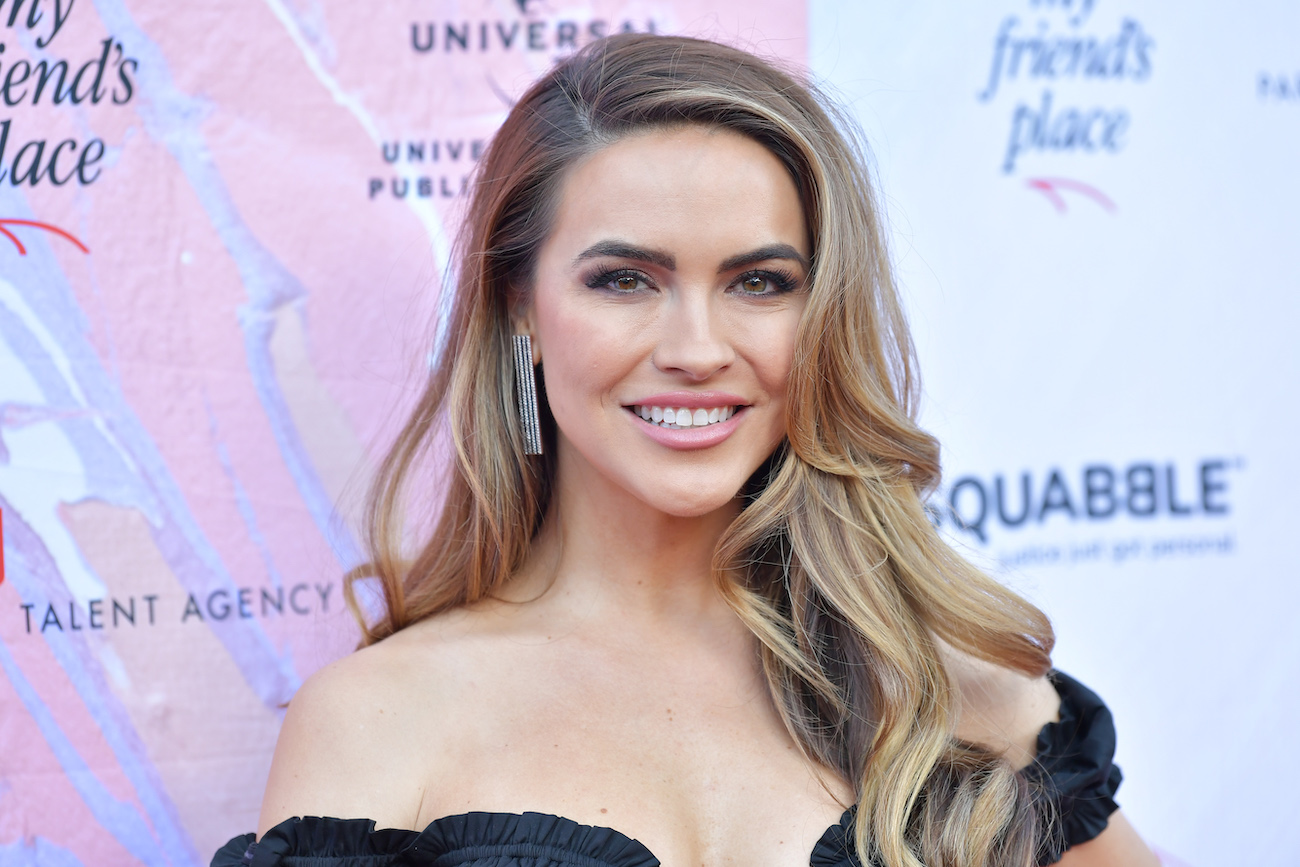 Chrishell Stause revealed she is dating G Flip
During season 5 of Selling Sunset, fans watched as Stause and Oppenheim navigated their 2021 romance. However, the couple eventually broke up because they disagreed on their family planning goals.
When the reunion episode came, Stause shared she had moved on to a new relationship. She explained, "You guys just saw that I had this serious relationship, and obviously, I am hoping to have a family. But I've also taken some of the pressure off myself as far as what that looks like. I don't necessarily have to have the child myself. I'm open to adoption, things like that. And so I'm just kind of enjoying right now and having a lot of fun and dating."
Stause, then, revealed who her new partner is. "I recently have been spending a lot of time with someone that's very important to me," she explained. "Their name is G Flip. They're non-binary, so they go by they/them. And they are an extremely talented musician. And it started because I was going to be in their video, and it's about this chaotic love story." 
Chrishell Stause jokes about coming out of the closet
On May 6, Stause took to Instagram Story to show fans a home renovation project. She also took the opportunity to make a joke about her new relationship status.
"Closet update, guys, look at this," the realtor said (via Us Weekly). "We've got all the marble on [the wall] now, we've got the rose quartz [in], which is so pretty. So, yeah, it's coming along. OK, I'm gonna come out of [my closet] now."
During the reunion special, Stause talked about her sexual orientation, noting she was "probably as surprised as anyone."
"Nothing's really changed for me, I'm still very attracted to masculine energy and a good human," Stause said. "I heard people talk about these things and they're like, 'I knew from a young age.' That's not me. I'm just, I'm very open to good energy. I don't know what my future holds. … I know being in this position, we get judged constantly, but at the end of the day, I'm so happy."
Chrishell Stause has learned some lessons about love
Stause has been in several relationships, with some being more high-profile than others. She was once engaged to actor Matthew Morrison and married to actor Justin Hartley. She also had a short fling with dancer Keo Motsepe.
In her 2022 book Under Construction, Stause opened up about some important love lessons she has learned.
"I am still a work in progress when it comes to relationships, but I like to think I have learned bit over the years. I have a history of going for similar types, like actors and performers who are super passionate about everything, including me. At least at first," she said.
Stause also alleged that Hartley was a "love bomber," as well as Motsepe. With this knowledge in mind, she was able to end her relationship with Motsepe right when the honeymoon phase ended and "things took a turn" for the worse.
For now, Stause continues to search for her happily ever after.