Chrissie Hynde Almost Married Two Members of the Sex Pistols so She Could Stay in the U.K.
Pretenders frontwoman Chrissie Hynde once told MTV's Matt Pinfield that when she was a teenager, girls wanted to date Jimi Hendrix while she dreamed of being him. She eventually succeeded, although it took some blood, sweat, and tears to get there. Hynde was even willing to marry a member of the Sex Pistols all in the name of her music.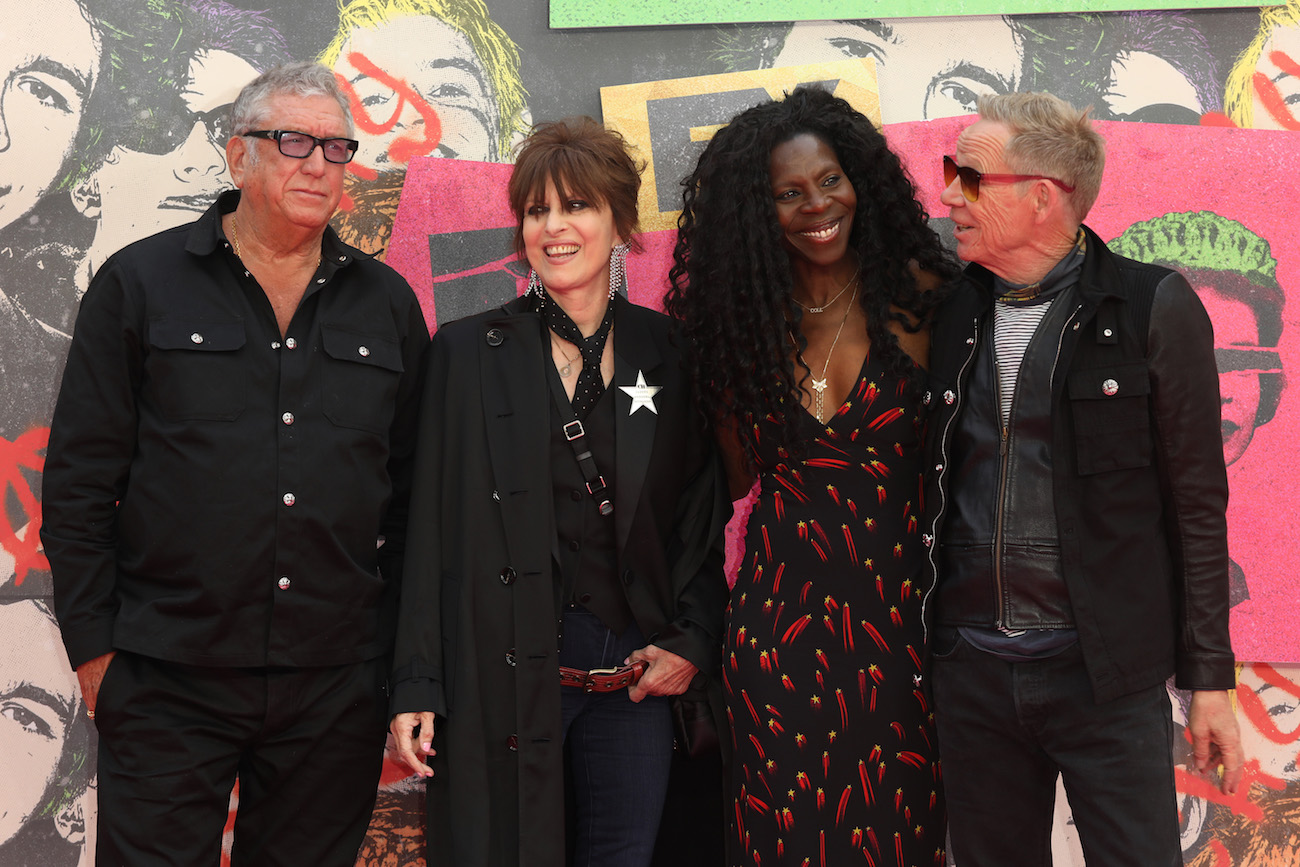 Chrissie Hynde moved to London in 1973 and made friends with the Sex Pistols
In 1973, Hynde moved from Ohio to London at 22 years old. She quickly fell in love with the city.
Hynde told the Daily Telegraph, "I knew nobody when I got here. It was real good for my own personal discovery. I didn't have anyone saying to me, 'Oh, my God, you're wearing hot pants. I can't believe you're wearing hot pants.' Because nobody knew me. I could do and say and think anything I wanted."

Hynde got a job at Sex, the Sex Pistols' manager Malcolm McLaren and Vivienne Westwood's boutique and started making friends in the punk scene. She recognized that a musical revolution was happening, and the Sex Pistols were spearheading it. She met the band's guitarist Steve Jones first.

"A teenage west London delinquent, Steve Jones, hung out around the shop," Hynde wrote in her memoir Reckless: My Life as a Pretender (per Ultimate Classic Rock). "(I had no idea he had aspirations to play guitar; he had no idea I did, either.) Malcolm and Viv seemed to have taken him under their wing for some reason, to help keep him out of trouble."
The two future rock stars started dating. In his memoir, Lonely Boy: Tales from a Sex Pistol, Jones wrote, "When Chrissie was working at the shop she'd shut the place up and we'd put Malcolm and Vivienne's gospel of Sex into practice."
There were no feelings attached to their romantic relationship, which quickly fizzled out. However, Hynde watched amazed as the careers of her friends in the Sex Pistols flourished.
RELATED: Sex Pistols: Johnny Rotten Got His Nickname Because His Teeth Were Green
Hynde asked her friends in the Sex Pistols for help when her time in the U.K. was running out
In her memoir (per Ultimate Classic Rock), Hynde wrote that by 1976 she was on the verge of being kicked out of the U.K. Her visa was running out, and without one, she couldn't get a job. In limbo, she resorted to "doing dumb s*** to get by," like planning (and fortunately dropping out of) a traveler's check scam.
Desperate for some help, Hynde turned to her friends in the Sex Pistols. She asked frontman John Lydon, a.k.a. Johnny Rotten if he'd marry her so she could stay in the country.
Initially, the band's Sid Vicious accused Hynde of being a gold digger. He said, "'Cause now he's a rock star you can have his baby and get his money!"
In the end, it was Vicious who agreed to marry Hynde. However, the registrar's office was closed when they arrived. They agreed to come back the next day, but Vicious stabbed a guy with a glass bottle that night at a pub.
"The next day wouldn't work," wrote Hynde, "as Sid had to go to court for putting someone's eye out with a glass."

So, Hynde was back to being in limbo. She almost started a band with future Clash leader Mick Jones, but that also fell through. Fortunately, Hynde's luck started picking up when she joined the Pretenders at the end of the 1970s. After that, she finally made a name for herself as one of the most famous frontwomen in rock.
RELATED: Sex Pistols: John Lydon Wrote 'Holidays in the Sun' After Officials Barred the Band From Entering the Channel Islands
Sydney Chandler plays the frontwoman in the new limited series 'Pistol'
Hynde and her friends, the Sex Pistols, are portrayed on the small-screen in Danny Boyle's new limited series Pistol. Sydney Chandler plays Hynde, and the two met before filming started. Chandler says the frontwoman showed her guitar.
"I was able to meet with Chrissie quite a few times. She had me play guitar with her, which was the scariest thing in my entire life," Chandler told Yahoo. "She was really helpful and kind and shared so many memories, especially about [Pistols bassist Sid Vicious] actually.
"I learned about so many small things that you couldn't get from anyone else except the source. So it was really generous of her to share her thoughts and her memories."
Hynde attended the London premiere of Pistol with Jones and Sex Pistols drummer Paul Cook. The musicians have stayed friends since coming up in the business together. Hynde will certainly never forget almost marrying one of them.
RELATED: A Member of the Sex Pistols Stole Gear From David Bowie's Ziggy Stardust Tour in 1973