Chrissy Teigen and John Legend Joined the Mile High Club on a Commercial Flight
Chrissy Teigen and John Legend are one of Hollywood's favorite couples. Their stunning good looks, charismatic charm, and undying love for one another keep fans yearning for more. The couple met on the set of a music video, and sparks flew almost instantly. Now, married and raising a family, their social media feeds are filled with photos of sexy images and fun-filled days together.
Teigen, always candid with fans about her intimate relationship with her musically gifted husband, once spilled about joining the infamous mile high club.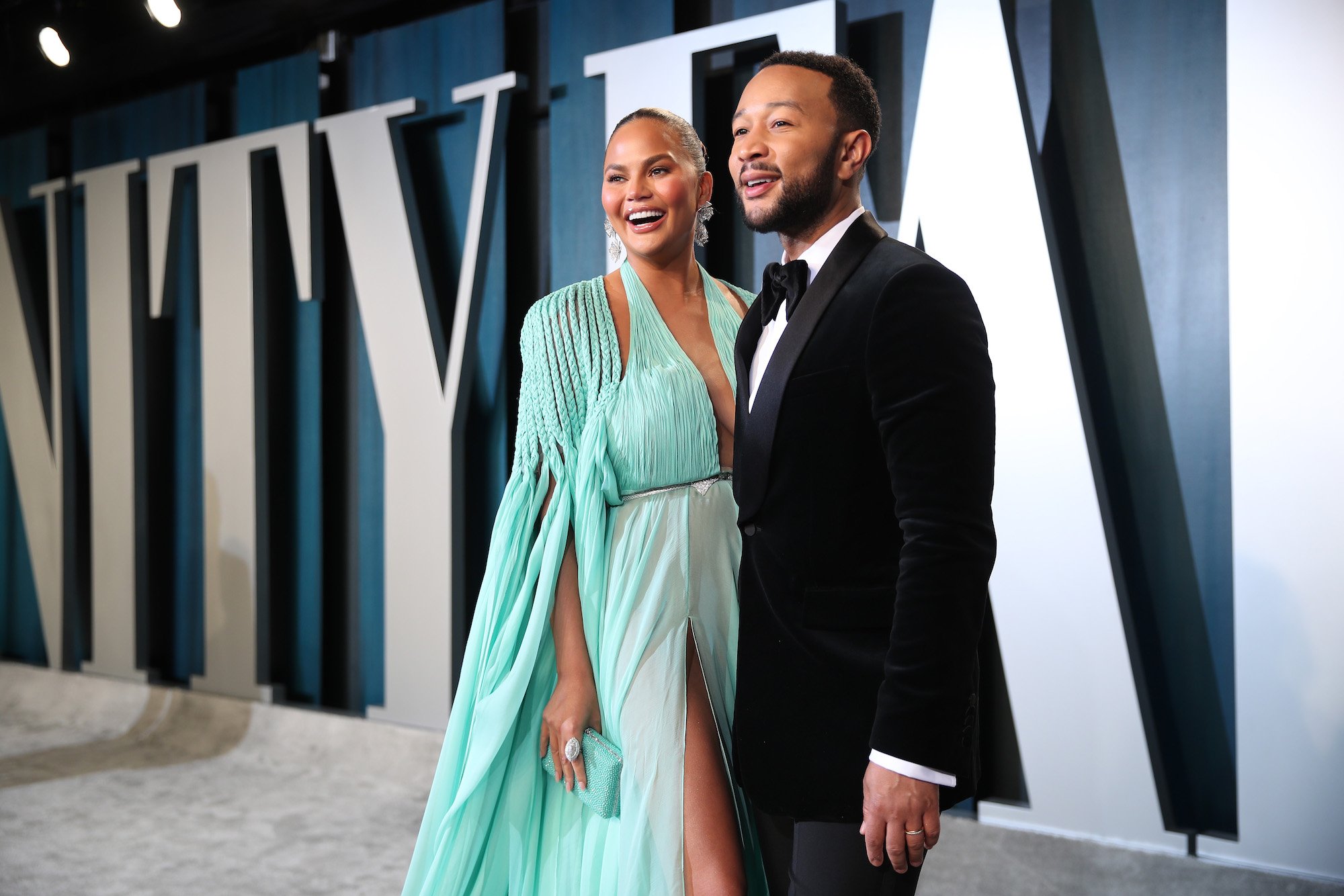 'All of Me'
When a song goes platinum 10 times, it receives a diamond certification by the RIAA. There are currently only 44 songs that have ever received this award. John Legend's "All of Me" is one of them. Written for his wife, a former Sports Illustrated swimsuit model, it is a testament to their enduring love. The couple was together for seven years before tying the knot in 2013. Three months before the wedding ceremony, the single was released, along with a steamy music video starring the couple.
Legend told Los Angeles Confidential, "The more you know someone, the more you're inspired by your relationship." He continued, saying, "I guess you have to grow enough to be able to write that song with sincerity and authenticity."
Joining the mile high club
In a candid interview with Cosmopolitan, Teigen was asked the craziest place she had ever had sex with her recording sensation husband. She hesitated, texting Legend for permission, before revealing the locale. Once she got the OK, she admitted being a member of the mile high club — a club where the only requirement to join is successfully pulling off a sexual encounter on a plane that is in flight. It seems simple, but some people have more trouble than others.
The sexy mom of two explained, "We were on our way to Thailand to see my parents, flying commercial first-class. We were under a blanket." Teigen jokingly said, "We weren't even in one of those pod things. I feel like we should get a trophy for that."
Other celebrities that are part of the elite club
Teigen and Legend aren't the only celebrities that found a way to have a little fun mid-flight. According to Cosmopolitan, there are quite a few stars that aren't afraid to admit to their promiscuity while soaring above the clouds. Cara Delevingne claims to have had sex on a lot of planes, and Kim Kardashian West says she got her membership card on an overnight international flight, saying she could never do it on a commercial plane.
Liam Neeson says he joined the mile high club many years ago on a Lufthansa flight. Janet Jackson skipped the tiny bathroom and did the nasty right in her seat. Being a pilot, John Travolta had it a little easier, with a private cockpit all to himself. Victoria's Secret model Miranda Kerr has also admitted to being a member, "I've had an orgasm in the air before. Alone. And together."
Kris Jenner recalled an embarrassing moment on her talk show back in 2013. Carmen Electra confessed to US Weekly that she and NBA star Dennis Rodman had a mid-air rendezvous en route to Canada. Reese Witherspoon hooked up with Jake Gyllenhaal on a flight from Germany, and Chris Brown admits to partaking amidst the clouds, as well. Other card-carrying members of the club include Gwyneth Paltrow, Zoe Saldana, Ralph Fiennes, and Richard Branson.