Chrissy Teigen Reveals She and John Legend Lost Their Baby in Heartbreaking Post
Chrissy Teigen recently took a break from her normal jovial Instagram posts to share some devastating news. Teigen and her husband John Legend had been expecting their third baby together but after spending a few days in the hospital and having a blood transfusion, Teigen lost the baby.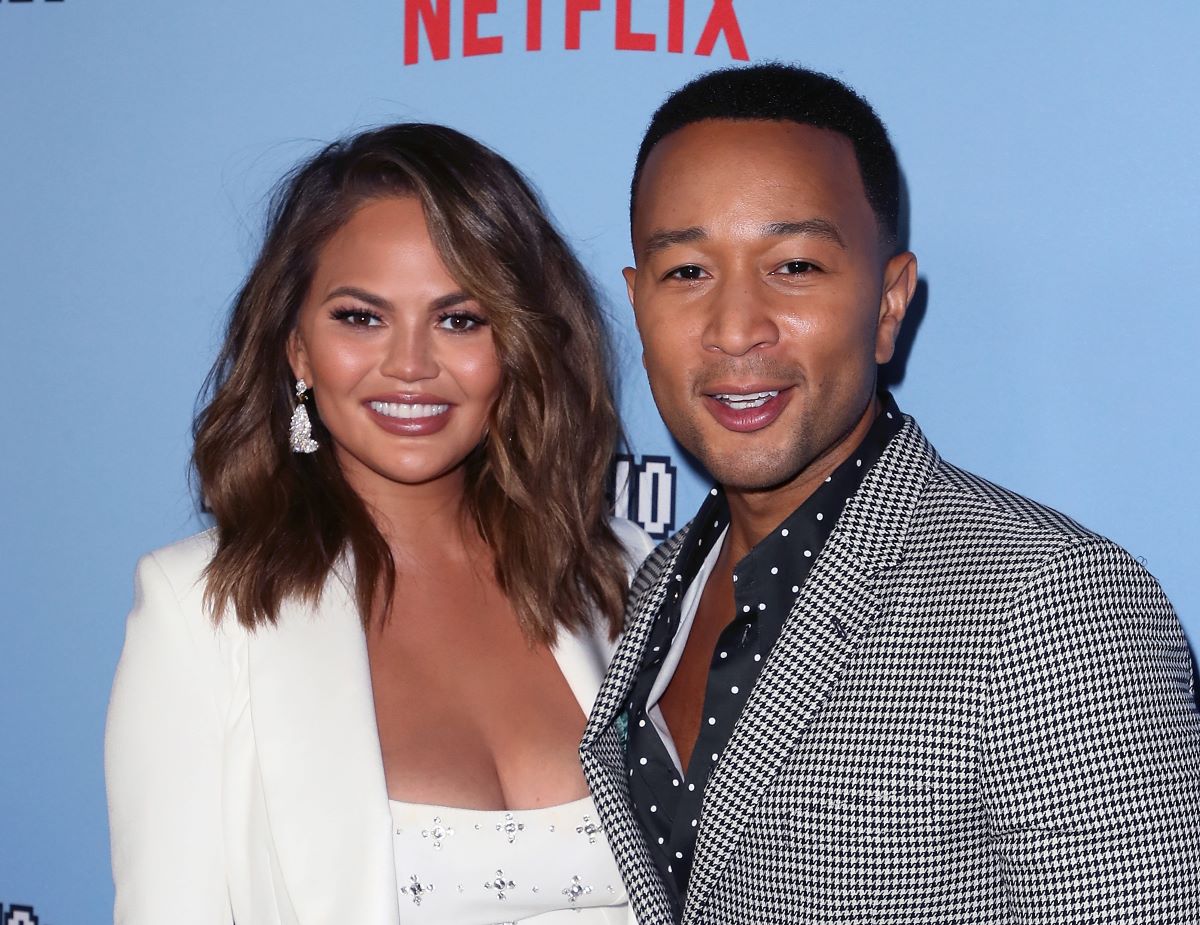 What happened?
Teigen has had issues with getting pregnant, which is why she had her first two children through IVF. Though Teigen didn't believe she could get pregnant without medical assistance, she had begun taking routine pregnancy tests.
"I did the routine pregnancy test you do before surgery. It said negative. It was negative", she wrote on Twitter of when she got her breast implants removed. "A few weeks after surgery, I took a test. And for many years now, I've taken pregnancy tests almost every month, praying to see a positive one day. Just wishful thinking. I never had a positive before. So the morning of John's album release, he wakes up at 3 a.m. to do 'Good Morning America.' I woke up with him and was like man, should take my monthly test to be disappointed… I was not disappointed. But I was scared sh*tless."
Unfortunately, last week, Teigen began bleeding constantly and it got to the point where she had to be taken to the hospital. On Tuesday, Teigen revealed on Twitter that she had a huge blood clot and that it had taken a long time for the medical team to find the baby's heartbeat.
Chrissy's heartbreaking post
On Wednesday night, Teigen took to Instagram to deliver the heartbreaking news.
"We are shocked and in the kind of deep pain you only hear about, the kind of pain we've never felt before," she wrote. "We were never able to stop the bleeding and give our baby the fluids he needed, despite bags and bags of blood transfusions. It just wasn't enough.
"We never decide on our babies' names until the last possible moment after they're born, just before we leave the hospital," she continued. "But we, for some reason, had started to call this little guy in my belly Jack.  So he will always be Jack to us.  Jack worked so hard to be a part of our little family, and he will be, forever.
"To our Jack – I'm so sorry that the first few moments of your life were met with so many complications, that we couldn't give you the home you needed to survive. We will always love you. Thank you to everyone who has been sending us positive energy, thoughts, and prayers. We feel all of your love and truly appreciate you."
She went on to express her gratitude for her two children Miles and Luna and all of the joy that they bring her on a daily basis.
"We are so grateful for the life we have, for our wonderful babies Luna and Miles, for all the amazing things we've been able to experience," she finished.  "But every day can't be full of sunshine. On this darkest of days, we will grieve, we will cry our eyes out. But we will hug and love each other harder and get through it."
Legend shared Teigen's post on Twitter with the words, "We love you, Jack."