Chrissy Teigen Apparently Feels 'Guilty' About 1 Thing She Did to Her Mom Growing Up
As many fans might know, Chrissy Teigen is very close with her mother, Vilailuck "Pepper" Teigen. The two women live together and often post about each other on their social media accounts.
However, Chrissy wasn't always appreciative of everything her mom did. In fact, she apparently now feels "guilty" about something she did to her mom growing.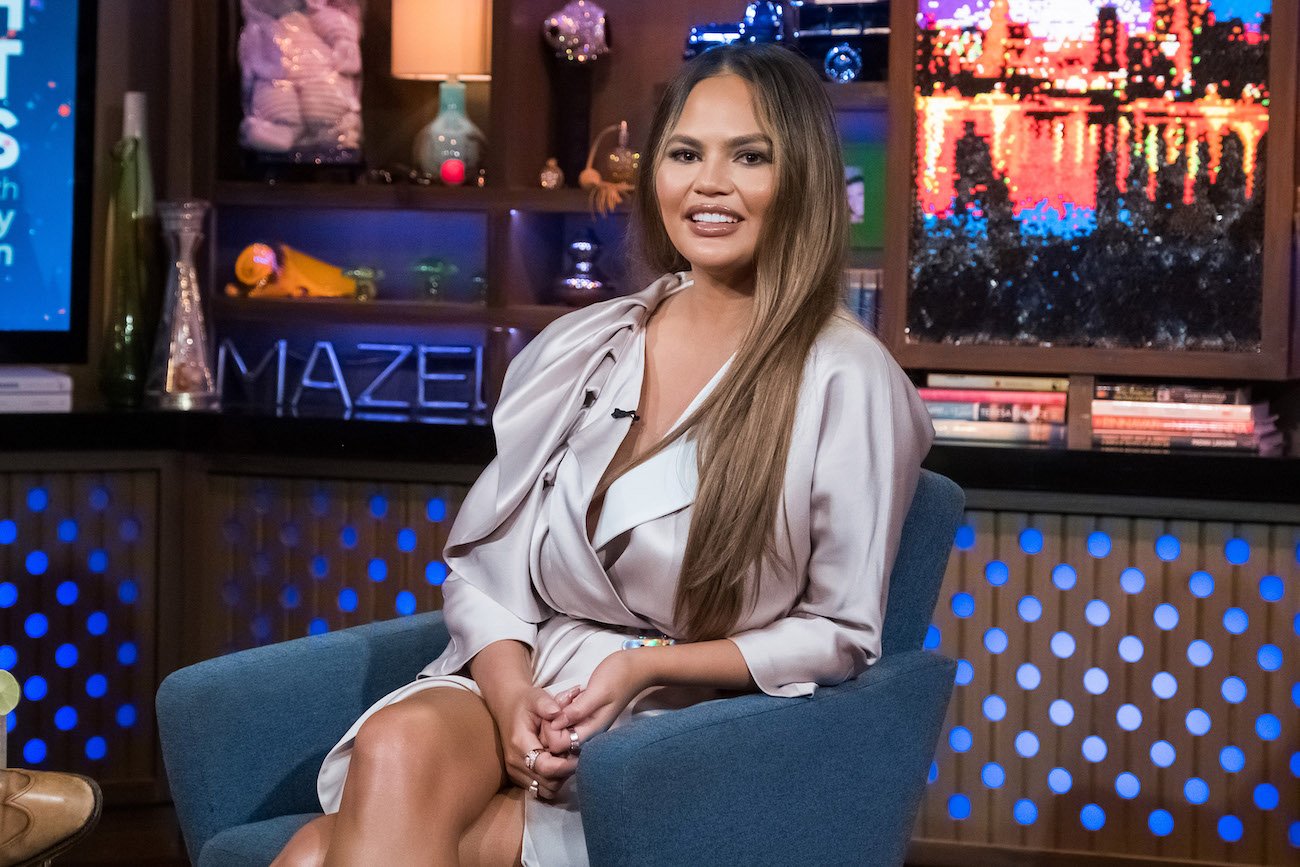 Chrissy Teigen admits she was embarrassed about her mom's Thai food 
Chrissy is half-Thai from her mother's side, and she has been open about her love for Thai food. However, the model was embarrassed about Pepper's cooking growing up.
As Chrissy wrote in the foreword for her mom's new cookbook, The Pepper Thai Cookbook, "Mom's food looked different and smelled different — honestly, I was a little embarrassed about it when I was young."
Pepper also shared that Chrissy often asked her mom to make American classics like grilled cheese and pizza as a kid. When Chrissy grew older, though, she wanted to eat more Thai dishes.
Pepper Teigen says Chrissy Teigen now feels 'guilty' for being embarrassed
Chrissy is proud of her Thai heritage now, and Pepper says the model now feels "guilty" that she spent years being embarrassed.
"I see she feels guilty that she was embarrassed growing up," Pepper told Insider. "But she's good now. She's really realized, you know, people learn as they grow."
Nowadays, Chrissy and Pepper promote Thai-inspired dishes on their social media pages, and the two of them often cook together.
Chrissy Teigen has openly talked about anti-Asian racism
Being embarrassed about one's ethnic food in the United States is a common experience for children of immigrant parents. It often stems from the country's history of xenophobia directed at foreign cultures—something that kids pick up on even at a young age.
As an adult, Chrissy has talked openly about anti-Asian discrimination. For example, just recently, she shared her experience encountering racism during her school days.
"I grew up in a predominantly white area about 45 minutes north of Seattle," she told People, according to ABC. "I didn't experience casual forms of racism, but it's the big moments that stood out to me—and I was fiercely defended by white or Black friends."
She added, "It would be the silliest, dumbest things, like someone saying, 'Go eat a bowl of rice.' But it would escalate because I had protectors around me, and I remember friends getting suspended for defending me."
When Chrissy started modeling, she also experienced "everyday casual racism." For example, she recalled, "When they needed someone racially ambiguous—that's what they called it—that was always going to be me…"
Additionally, Chrissy is married to singer John Legend, who is Black, and she has talked about anti-Black racism as well. For example, speaking to Marie Claire last year, she recalled an incident in which white men followed her and Legend around in a "nicer neighborhood."
"That was my first taste of seeing what happens to Black men everyday," Teigen said, reportedly through tears. "It was horrifying and could have gone wrong so quickly. I was sobbing afterward for hours, and I noticed John wasn't emotional about it. Seeing that he wasn't very thrown by it was really upsetting because he obviously had experienced it before."