Chrissy Teigen Can Only Handle 1 'Semi-Healthy' Snack While Expecting Baby No 3
Chrissy Teigen is a former supermodel who is also known for her love of food. She has authored her own cookbooks, Cravings, and Cravings: Hungry For More. The social media influencer is regularly posting pics of her favorite meals and treats. Now that Teigen and her husband, John Legend, have revealed they are expecting baby number three, she has shared the recipe for her favorite "semi-healthy" pregnancy snack.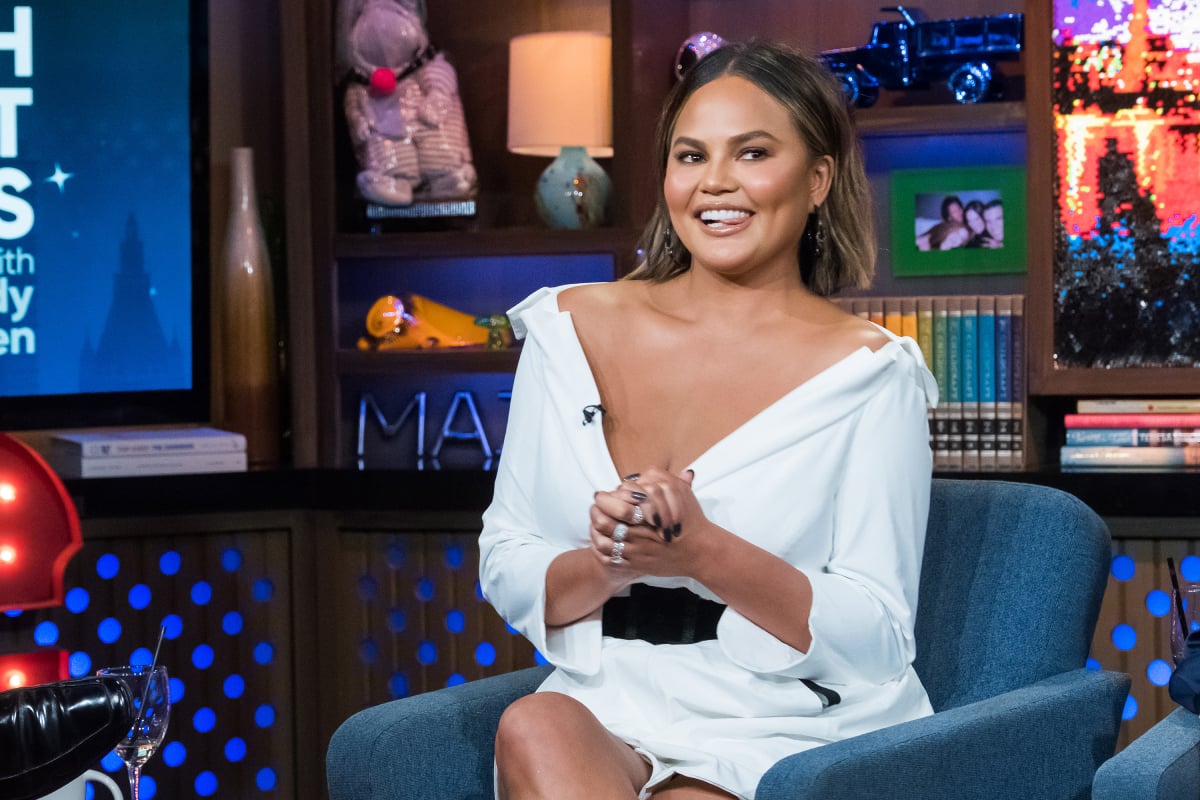 Chrissy Teigen and John Legend were surprised by the pregnancy news
Teigen and Legend surprised fans in early August when they announced they were expecting their third child. The couple broke the news when Teigen revealed her baby bump in Legend's new music video Wild.
The parents of Luna, 4, and Miles, 2, were actually just as shocked by the pregnancy as their fans. Legend admitted during an interview with Today that the baby was their sweet little "quarantine surprise."
"But we're very excited, and we're very grateful for all the well wishes that we've gotten from people all over the world. Thank you so much," said Legend.
Legend's Wild video features Teigen throughout the entire three minutes and 34 seconds. However, it wasn't until the final seconds that Legend cradled Teigen's baby bump to reveal the news.
Teigen later confirmed the pregnancy by posting a video on Twitter. Showing a side-view of her growing belly, the 34-year-old said, "Look at this third baby s**t."
Baby number 3 comes after struggles with infertility
Teigen and Legend conceived both Luna and Miles through IVF. After the baby number three news broke, she explained via tweet that she didn't think she could "get pregnant naturally."
"We joked about allllllll the people having corona babies, we really did," tweeted Teigen. "'Couldn't be us!!'"
Teigen also revealed that they want the baby's gender to be a surprise. In 2016, she told People magazine that when she got pregnant with Luna she had the choice of two embryos. Teigen said that she picked the female and said, "Let's put in the girl."
Before she got pregnant with Miles, Teigen tweeted that she knew her next baby would be a boy because "that is the embryo we have left."
After finding out she was pregnant for the third time, Teigen told her followers that "when you give up on trying, life has a way of surprising you."
Chrissy Teigen has one 'semi-healthy' pregnancy craving
Teigen says she discovered that she was pregnant after taking a test she thought would be negative. She says this is something she has been doing for years. After the surprise positive test, Teigen is now starting to get pregnancy food cravings.
She recently shared in an Instagram post that "banana chips are the only semi-healthy thing" she can eat right now. Teigen noted that bananas aren't bad by any means, especially compared to what she wants to eat.
She says she can "destroy" handfuls of banana chips in minutes. The foodie also revealed that her favorite thing to do is add flaky sea salt. Teigen shared a recipe for both Spicy Thai Chips and Cinnamon Sugar Chips.
This is a healthy craving compared to what she was eating during her pregnancy with Miles. During that time, Teigen said was eating cinnamon rolls and her dad's corned beef and cabbage. She was also regularly visiting taco trucks.