Chrissy Teigen's Not Sure She Would've 'Started Cooking Without' Ina Garten
Chrissy Teigen spends a lot of time in the kitchen. That is when she's not the unofficial Mayor of Twitter or opening up about her personal life with fans. The 34-year-old's made a career out of cooking, transitioning from model to food blogger.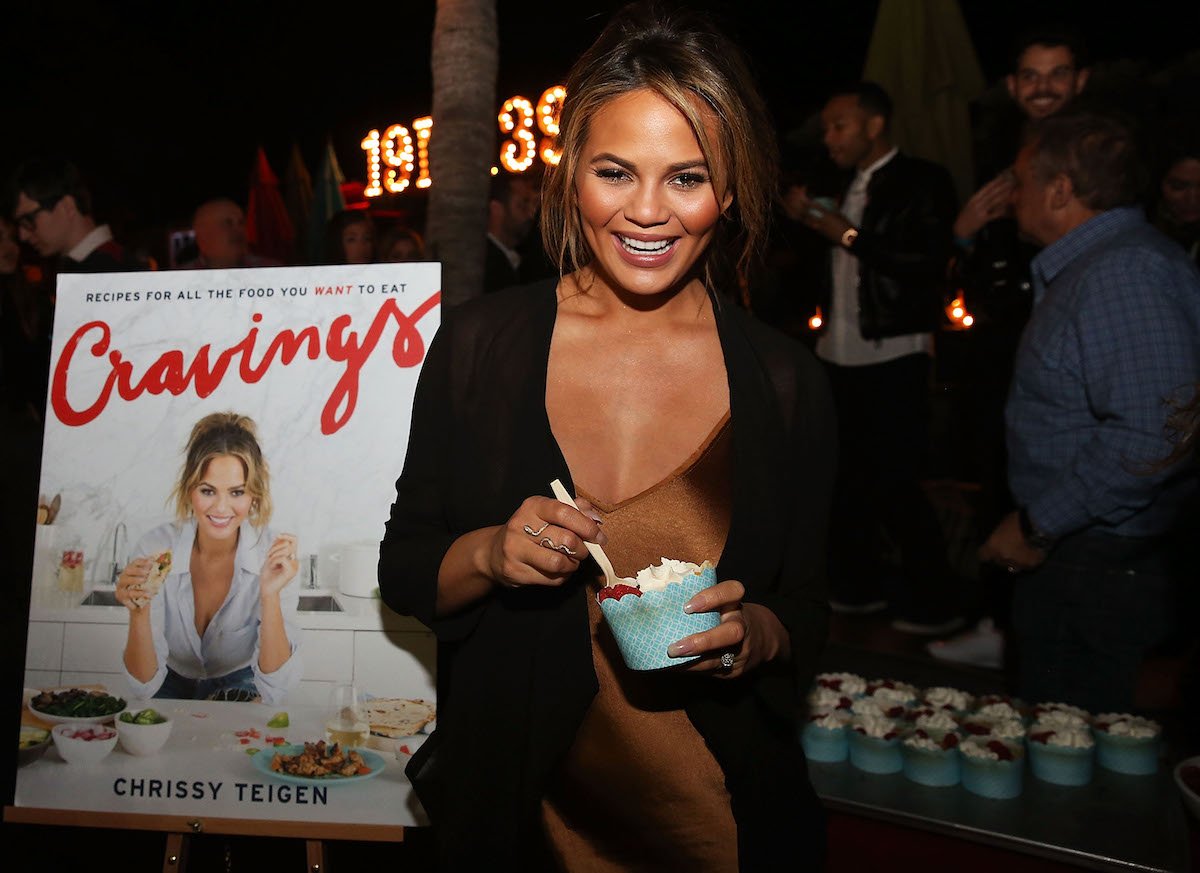 Teigen's Instagram posts often feature her whipping up dishes for her husband, award-winning musician John Legend, and their two kids, Miles and Luna.
On other occasions, she tweets about hilarious food stories. But it's Ina Garten, another prominent name in food, who Teigen says, has significantly impacted her. 
Chrissy Teigen is the author of 2 cookbooks 
Teigen's first foray into cookbooks happened in 2016. She released a collection of recipes called Cravings: Recipes for All the Food You Want to Eat. 
Without dessert recipes seen in a standard cookbook, Teigen focused on savory dishes. A major success, her debut cookbook had only one mishap, albeit a funny one. 
Teigen accidentally gave out her phone number. Her dog, Pippa, wore a tag engraved with her contact information in one of the cookbook's photos, according to Delish.
Eagle-eyed fans spotted Teigen's digits and started leaving her voicemails. As a result, she had to change her number. The photo incident aside, Cravings was a success. It led to a follow-up, Cravings: Hungry for More, in 2018. 
She counts Ina Garten as an influence
Ina Garten, aka the Barefoot Contessa, is releasing her latest cookbook. In the lead up to Modern Comfort Food's launch on Oct. 6, 2020, the Food Network star and host of Barefoot Contessa spoke with The Cut.
The publication also got some input from Teigen, who said Garten played a role in her own journey to becoming a force in food.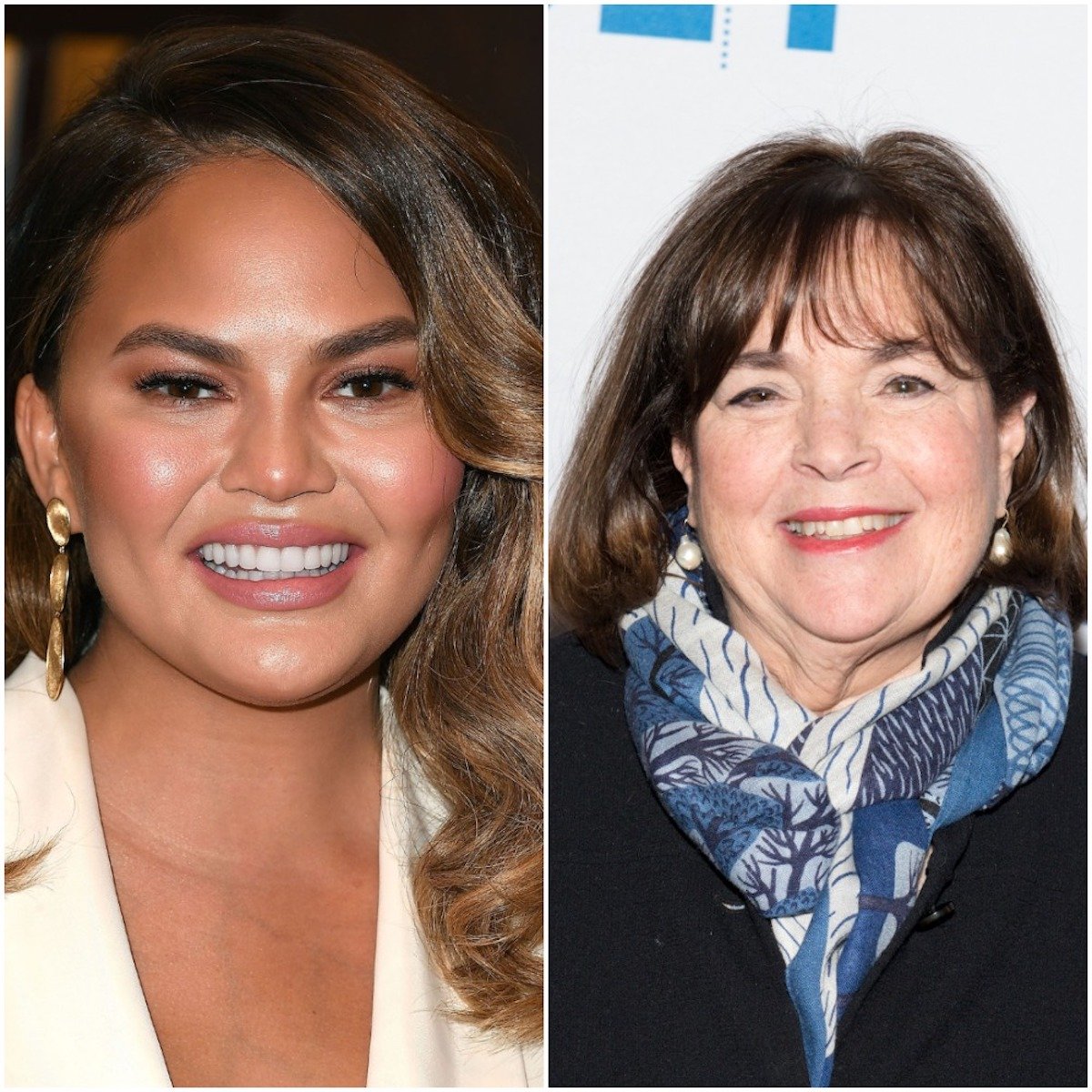 Discussing Garten's laid back approach to cooking and entertaining, the publication spoke with Teigen about Garten's far-reaching influence. As Teigen said, she doesn't know if cooking would be part of her life without Garten. 
"I don't know if I would even — not just exist, but I don't know if I even would have just started cooking without her," Teigen said. 
As The Cut noted, Teigen gave a nod to Garten in one of her cookbooks. She included a recipe for a roast chicken she deemed "BTI," or Better Than Ina's. 
Chrissy Teigen shares her culinary adventures online
Since the release of her cookbooks, Teigen's expanded her food brand. She now shares recipes and cooking tips on her website, Cravings.
Not only that, but she also has a line of cookware at Target. And she has another cookbook on the way. On Aug. 4, 2020, Teigen shared on Twitter that work on her next book begins "this fall!"
"I am in such a different life phase and enjoying making clean, delicious food but still with explosive flavor! I now understand bacon and cheese don't have to be in EVERYTHING. Just a lot of things," she tweeted. 
Teigen continues to expand her food empire. Meanwhile, Garten keeps doing what she's always done, offer simple and easy recipes.