Chrissy Teigen Deleted Twitter; Is She Still Active on Instagram?
Chrissy Teigen has deleted her Twitter account. Fans once celebrated the model and cookbook author for her social media clap backs. Now, many people wonder if she'll ever come back to the platform. Others wonder if Teigen plans to remain active on Instagram — and for how long.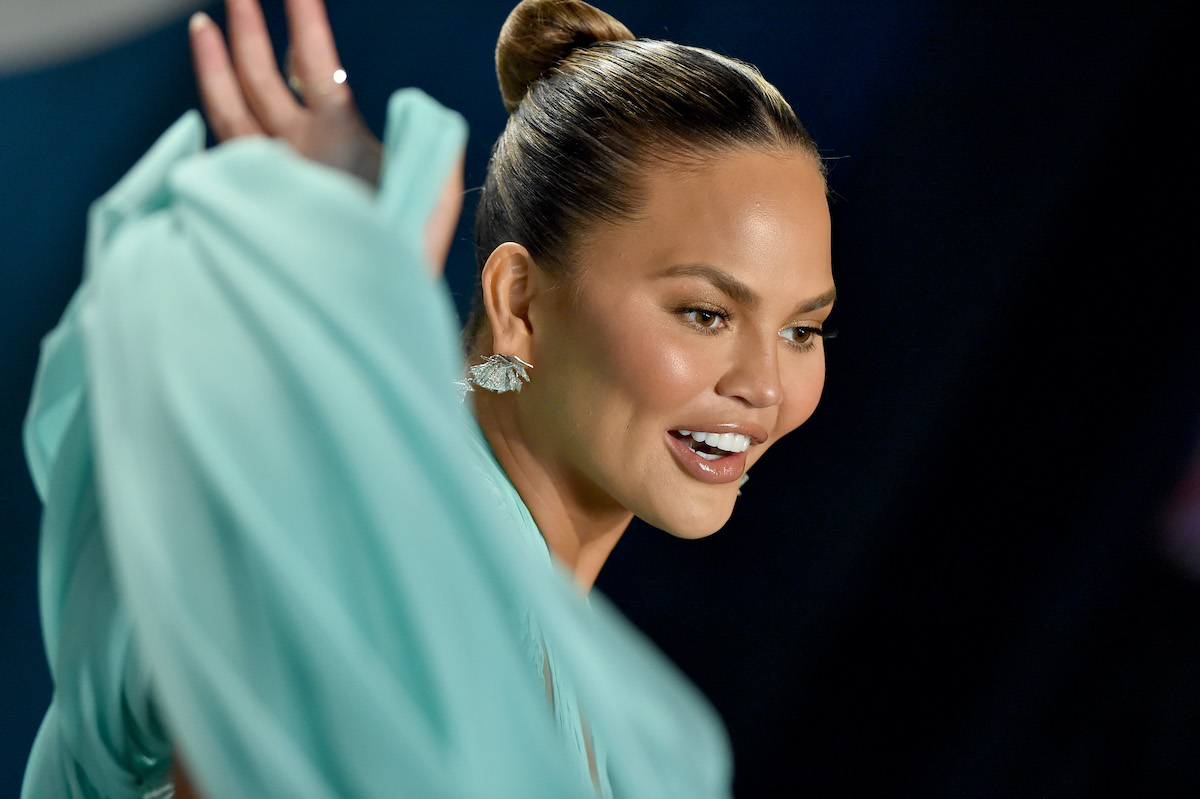 Chrissy Teigen's Twitter is gone
On Mar. 24, 2021, Teigen said, "it's time for me to say goodbye" on Twitter. 
"For over 10 years, you guys have been my world," Teigen began. "I honestly owe so much to this world we have created here. I truly consider so many of you my actual friends." She detailed her reasons for leaving the social platform in a thread. 
"This no longer serves me as positively as it serves me negatively, and I think that's the right time to call something," the Lip Sync Battle star explained. 
Chrissy Teigen denies being a 'strong clap back girl' on social media
For years, Teigen has used her Twitter account to clap back at haters and even former president Donald Trump. And while many followers supported Teigen's efforts, others attacked her.
In the past, users shamed Teigen for sharing her miscarriage on social media. More recently, Teigen used Twitter to defend her partnership with Kardashian matriarch Kris Jenner. The duo has been promoting their brand Safely, a line of plant-powered cleaning products. 
Some of Teigen's followers urged her not to "get involved with that family" because doing so didn't align with her brand. "People who never clean their own houses shilling cleaning products," another commented on Teigen's Instagram announcement. "At least you cook; there is some authenticity there."
Other users went deeper, attacking Jenner and Teigen for having "faces pumped full of the 'toxins' they're so worried about" (via BuzzFeed News). In her resignation from the social platform, Teigen admitted she doesn't feel like she fits that "strong clap back girl." As a result, she left the platform and more than 13.7 million followers behind after years of taking "small, 2-follower count punches" that have left her "deeply bruised."
Is Chrissy Teigen's Instagram still active? 
During her exit from Twitter, Teigen mentioned how her "desire to be liked" and "fear of p*ssing people off" created a version of herself that followers "didn't sign up for." Despite feeling like a "different human than [she] started out as" on the app, Teigen didn't discourage others from using Twitter. 
"I encourage you to know and never forget that your words matter," Teigen concluded. "No matter what you see, what that person portrays, or your intention." Teigen deactivated her account shortly after her announcement.
At the time of publication, Teigen's Instagram was active. She confirmed her exit from Twitter with an Instagram post captioned: "It's not the platform. It's not the 'bullying.' And it's not the trolls. The trolls I can deal with, although it weighs on you. It's just me."
It's unclear whether or not Teigen will remain active on Instagram. Many of the comments on her photos seem a lot nicer than the feedback she received in the past on Twitter. Teigen might continue using Instagram as a platform to promote her work. But in reality, only time will tell if she'll remain active or not.